Behemoth & Cannibal Corpse 2015 Winter Tour
by Anabel Dflux
– Senior Photojournalist —
Feb. 7, 2015 at Santa Ana Observatory in Santa Ana, CA. —
Behemoth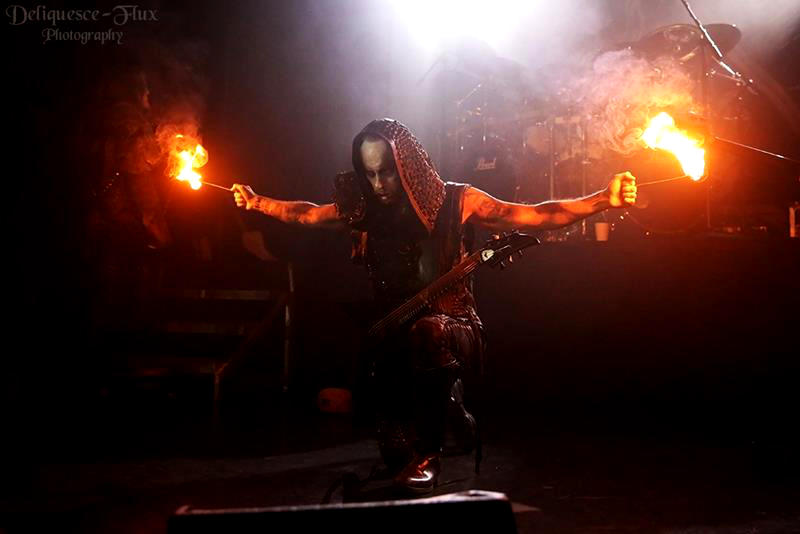 The sweet scent of incense filled the front row as Behemoth was ready to go on. The stage was adorned with iconography and custom microphone stands, as well as visually stunning lighting. Vocalist Nergal made his grand appearance on stage holding two fire-lit torches, as the melodic intro played, soon followed by his other band members, Inferno, Orion, and Seth. Each member played with such exquisite precision that there is absolutely no doubt in anyone's mind why this band is legendary in the eyes of Metal music enthusiasts. The concert was mystical in itself, each song wrapping around your mind, a concert hall filled with illumination. A most genuine one-of-a-kind experience.
Line-up:
NERGAL – Rhythm, Lead, Acoustic guitars, Throat, New Aeon Propaganda & War Strategy
INFERNO – Drums ov Annihilation and Artillery
ORION – Low end frequencies and fornication
SETH – Rhythm and Lead Guitars
Behemoth Concert Photo Gallery
Visit the band online: https://www.facebook.com/behemoth
Cannibal Corpse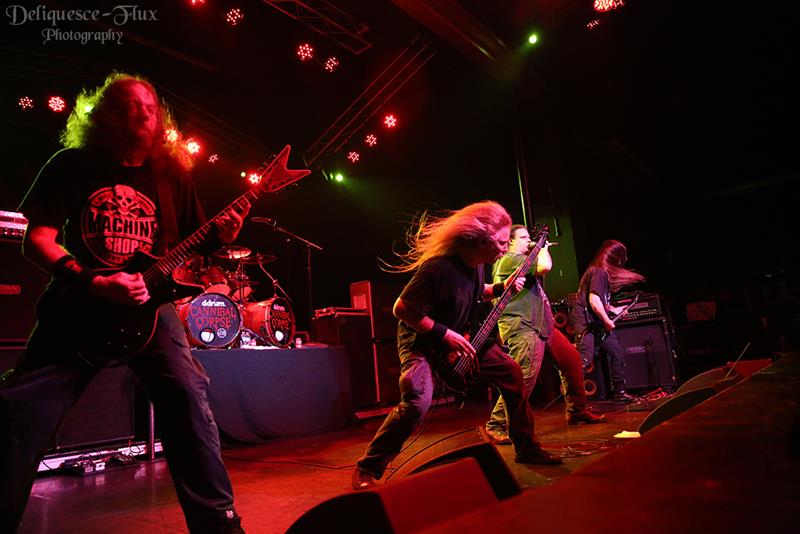 Intense hair whipping, synchronized moshing, and unique vocals made Cannibal Corpse a sight to see! The audience members went absolutely wild for these American Metal-heads, an immense amount of crowd surfers definitely kept the security guards busy! The set list primarily included crowd favorites, with the entire venue excitedly moving to each and every verse.
Line-up:
Alex Webster – Bass
Paul Mazurkiewicz – Drums
Pat O'Brien – Guitar
George "Corpsegrinder" Fisher – Vocals
Rob Barrett – Guitar
Cannibal Corpse Concert Photo Gallery
Visit the band online: https://www.facebook.com/cannibalcorpse
Aeon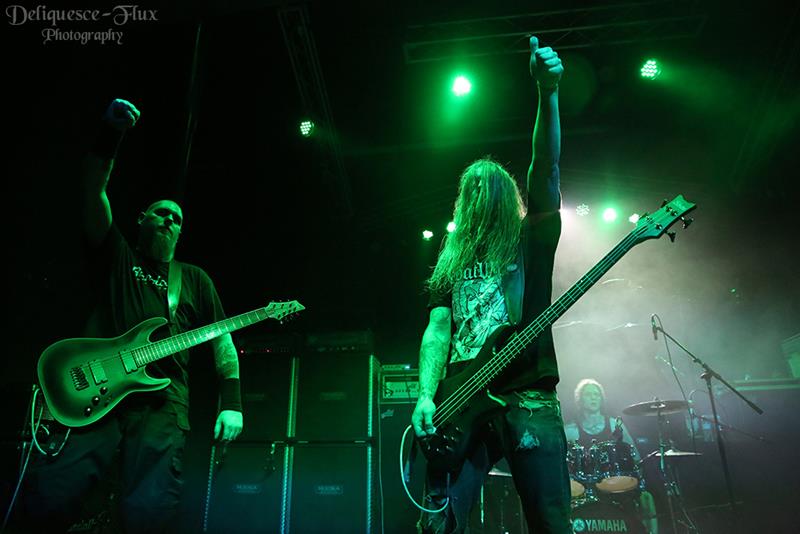 Opening for co-headliners Behemoth and Cannibal Corpse, Aeon certainly held their own, with a slew of audience members already being Aeon fans. These Swedish metal musicians played passionately and enthusiastically- a powerful Death Metal ballad. Regardless of the amount of lineup changes this band went through, each member was on-point, and very harmonized with each other.
Line-up:
Tommy Dahlström – Vocals
Zeb Nilsson – Guitars
Ronnie Björnström – Guitars
Tony Östman – Bass
Emil Wiksten – Drums
Aeon Concert Photo Gallery
Visit the band online: https://www.facebook.com/aeon666
Tribulation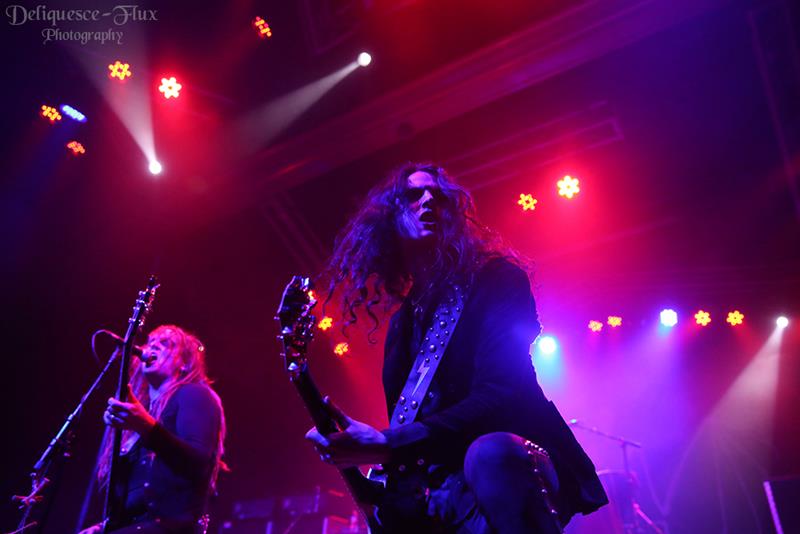 Vampyre metal act Tribulation opened the night at the Observatory, with their moody (but powerful) melodies and fervent performance.
Line-up:
Johannes Andersson – Bass, Vocals
Adam Zaars – Guitars
Jonathan Hultén – Guitars
Jakob Ljungberg – Drums
Tribulation Concert Photo Gallery
Visit the band online: https://www.facebook.com/Tribulationofficial"