Five Women Who Really Rock
by Chris A.
– Senior Photojournalist —
If you've ever visited the Rock 'n' Roll Hall Of Fame or watched an induction ceremony, it's instantly evident that the RNRHOF is incredibly confused about what constitutes Rock 'n' Roll. Need proof? Check out this sampling of female artists inducted into the institution over the past five years: Madonna, Linda Ronstadt, Joan Jett, Donna Summer, Laura Nyro, Heart, Darlene Love and Abba.
According to this hallowed institution, Madonna performs Rock. Since when? Rock fans know the only rockers in this list are Joan Jett and the amazing Wilson sisters of Heart.
With that in mind, lets un-muddy the waters regarding women who rock and take a peek at five hard working, hard rockers who just happen to be women. There are no kinda-sorta rockers in this group. Each of these ladies genuinely and proudly embodies the true definition of Rock 'n' Roll credibility. Each is a talented performer who has, and is, an inspiration to women and girls who have the dream of strapping on a guitar, slamming the drums or tearing it up behind the mic to play Rock 'n' Roll. And make no mistake, guys who love Rock 'n' Roll respect these guitar-slinging, Rock-singing women, as well. Sure, it's a tough business, but these hard rockers really do play Rock 'n' Roll.
LITA FORD
Lita Ford is genuine ground-breaker, credited by many women has having paved the way for them to wear leather and play guitar. Ford found fame as a member of the all-female band The Runaways, sharing the stage with vocalist Joan Jett in her pre-Blackheart days. Ford's been rocking around the world since the 1970s and and re-emerged in the 1980s, singing a hit duet with dove-biting Ozzy Osbourne. After a decade-long hiatus, Ford's back on the road and showing off her guitar prowess and entertaining the masses.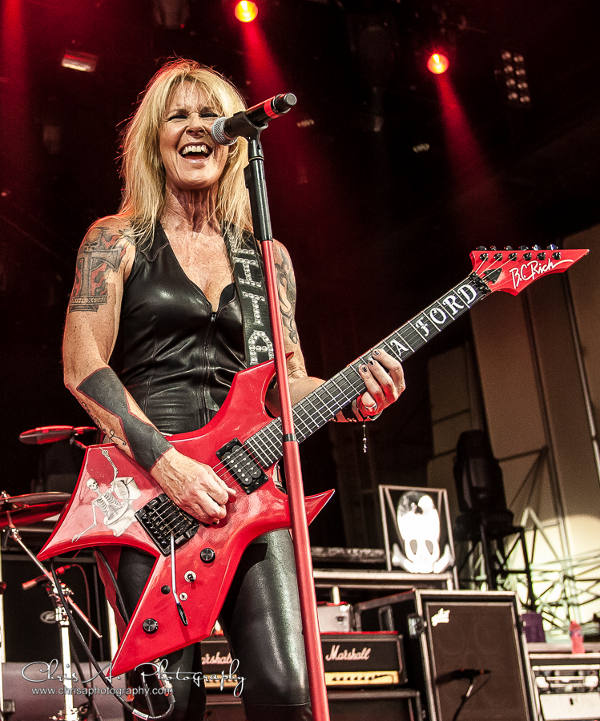 LZZY HALE
As the frontwoman for the hard rocking band Halestorm, Lzzy Hale is a genuine inspiration to young women, and she relishes the role. A true Rock road warrior, she doesn't sugarcoat the fact that the Rock 'n' Roll business can be a grind and a challenging endeavor for women; however, she encourages others to follow their own dream. She's creating an impressive legacy, having won a Grammy with her band and now Gibson guitars offers a stunning arctic-white Lzzy Hale-inspired signature Explorer guitar based on her trademark axe.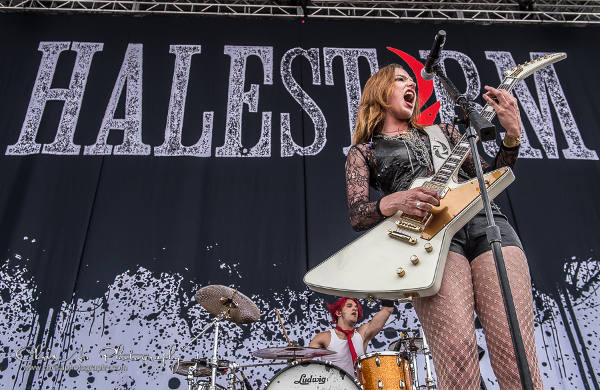 ORIANTHI
The Aussie shredder has paid her dues and worked her way through several genres of music, having found fame as the lead guitarist for country music vocalist Carrie Underwood. Her resume includes having been hand-selected by Michael Jackson as lead guitarist for the "This Is It" tour. After Jackson's untimely death, Orianthi earned her Rock 'n' Roll credentials as a solo act and then as the first female touring axewoman for the king of Shock Rock, Alice Cooper. She's a bonafide shredder who is widely respected in the Rock guitar community. She can tear it up with the best of them.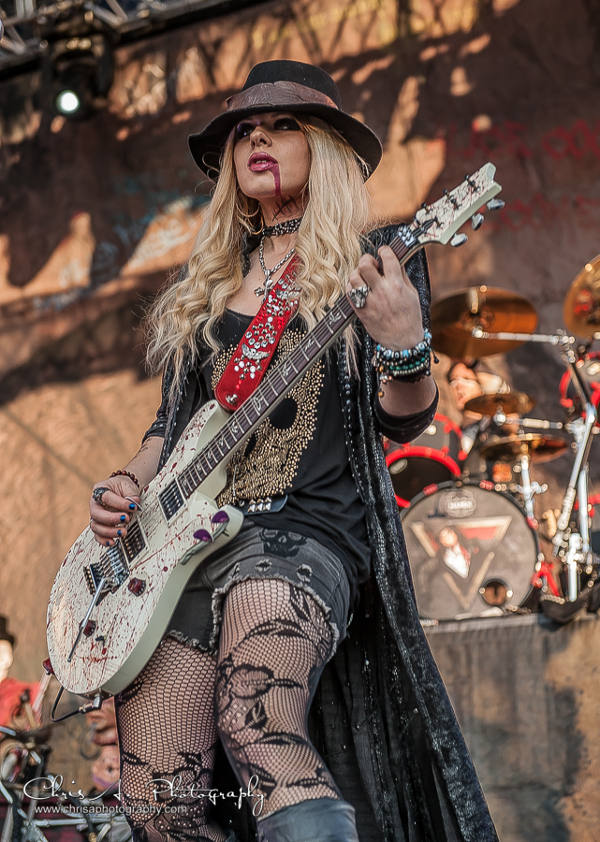 MARIA BRINK
As the "Black Widow" of Heavy Metal, Maria Brink brings her fans a heavy dose of theatrics and Alice Cooper-inspired musical vaudeville. An up-and-coming force in Metal, her band In This Moment combines showmanship and flashy costumes with hard rocking music. Hailing from California, the band has found great success and has amassed an army of hardcore fans. The band has performed all over the world and has become a staple at Heavy Metal festivals, such as Rock On the Range, which is held in Columbus, Ohio.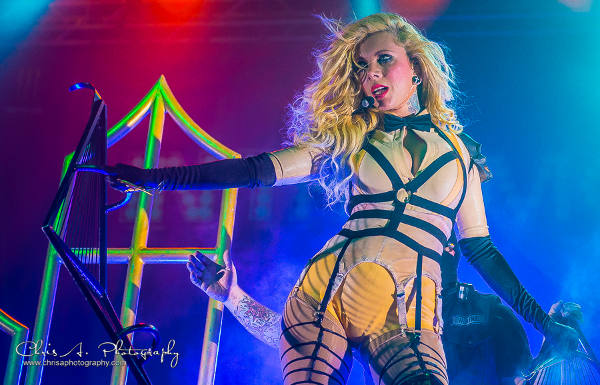 KIMBERLY FREEMAN
From the weirdness of Austin, comes Kimberly Freeman. The frenetic vocalist and guitarist for the two-person Hard Rock outfit One-Eyed Doll. Incredibly creative and downright athletic on stage, Freeman's cartoon persona seems to have leaped directly from the script of a Tim Burton stop-motion movie. One-Eyed Doll's performance is visual, and Freeman's quirky, yet hilarious, lyrics and antics make her one of the most interesting ladies on the Rock circuit. If you want to see a great show and get the added bonus of a nice smile and a hug afterward, Freeman is the gal for you. She totally rocks.