by Deb Rao
– Senior Columnist —
Drummer Troy Patrick Farrell is currently out on the road toruing wuth Gilby Clarke. Deb Rao caught up with Farrel prior to Clarke's performance at Vamp'd in Las Vegas, NV.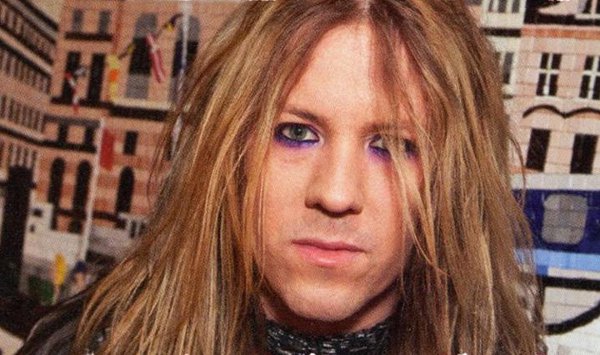 HRH: Troy, welcome to Hardrock Haven, it's been awhile! You will be performing with Gilby Clarke February 20 at Vamp'd. Can you tell us a little about the show?
Troy: Hi Deb, it has been too long! Vamp'd is just about the only place we will play in Las Vegas. Korie and Danny "Count" Koker have been personally so nice to me and any band I come through town with, especially when it is with Gilby Clarke, so it's a "home coming" of sorts! We love what Vamp'd does for local music with jam nights and great national acts. Hell, they even hosted Jizzy Pearl's wedding! What other place in town, or anywhere for that matter, be able to go full throttle Rock N Roll 7 days a week and still be classy enough for a wedding?
HRH: How did you meet Gilby?
Troy: I've known Gilby for years with the StarFuckers Jam at the Cat Club in Los Angeles, and we have many mutual friends. I had a chance to talk with him some years ago wondering why he wasn't playing as much on his own and he said he "didn't have a band". I knew EJ Curse, whom I played with in White Lion in 08' had played with Gilby before, so I offered up the opportunity to get together and see how it feels. We went into Gilby's studio (REDRUM) and played about three of his songs and a few common covers and he was happy. We booked shows almost immediately and between all of our individual projects, we have managed to always stay busy a weekend or more a month. We typically do the Sturgis Rally (this will be four years in a row where we ride out, play a bunch of shows and ride back, and we're the only band to do that), shows in Mexico and some other cool shows around the USA.
HRH: How long will the tour last?
Troy: Gilby typically doesn't "Tour" with his band although he managed to do a run last year with Quiet Riot of which I couldn't be a part of due to my touring with The Raskins supporting Motley Crue and Alice Cooper. We generally do weekend fly outs and bike rallies and some private corporate events. This run is Feb 20 at Vamp'd in Las Vegas and Feb 21 at Brick By Brick in San Diego. We also have a special appearance on Feb 20 on ABC KTNV 13 in Las Vegas at 2pm PST where Gilby will talk new and old and perform a couple of songs acoustically.
HRH: You had an amazing Summer … You got to open for Motley Crue playing with The Raskins. Tell us about this amazing experience.
Troy: It was 66 shows with Motley Crue and Alice Cooper…what else can one say? We played arenas, sheds and on days off hit local clubs and pubs doing our own shows. It was a great experience, some good ones, some bad, but it was a blast and I appreciate the time I spent with those guys last year.
HRH: What was your favorite highlight from that tour? Any shows that really stand out?
Troy: I'd say playing Madison Square Garden and the Hollywood Bowl for sure, playing in Tinley Park at the old "World Amphitheatre" where I grew up and would be considered my home town. My family got to come out as well as friends from High School. That was a great highlight.
HRH: You recently moved to Las Vegas. How are you enjoying the music scene here? Would you say that is fast becoming the haven for Metal compared to Los Angeles?
Troy: I'm just now getting out and about in town since despite the fact that I moved to Vegas last June, I haven't been here to check it out. Once the holidays passed, a few New Years gigs with Gilby in the books were finished, I enjoyed some home time and have now just recently been checking out the scene. There are a lot of friends from LA here and that makes it easier. I hope to get my feet wet here and do some more local shows, but we'll see if this town has room for one more drummer. I would definitely say that Vegas is taking over with a good rock scene. LA will always be a great spot but it's good to know that a town like Vegas has opportunity for guys like me. It is the entertainment capital of the world, so it sort of all makes sense!
HRH: As a drummer, who are some of your influences?
Troy: I grew up watching guys like Vik Foxx (Enuff Z'nuff/Vince Neil), Bun E. Carlos and of course Tommy Lee. There's a new breed of guys like Matt Starr and Brian Tichy that despite being younger cats, are really bringing some great drumming to the music scene. It's definitely inspiring for sure. Another great drummer is Ray Luzier (Korn). He's the original old school "go to" guy. He played with and on everything back in the day. I'm so glad I wasn't in LA when he was picking up all the gigs!
HRH: You have quite the rock and roll resume. You have toured with White Lion and John Corabi to name a few. How did performing with these bands help you evolve as a musician?
Troy: Whenever you play with veterans like Mike Tramp and John Corabi, you can't help but be a sponge, listen and learn. It's also good to do what you do, and hone your craft. You also learn the business ropes as well and you get to figure out how a guy like me can continue in the business staying busy playing music despite the fact that I didn't get to record on the classic albums my elders did. If you keep your head on straight, stay true to yourself, learn to wear a few different hats, you can be quite valuable to the veterans looking for good dependable musicians to back them.
HRH: Are there other updates that you would like to share with us?
Troy: Lost Angels (www.LostAngelsLive.com) is continuing to stay busy. Lost Angels is me, John Corabi (Motley Crue/Ratt/Union/The Scream), Eric Dover (Alice Cooper/Jellyfish/Slash's Snakepit/Sextus) and Eric Brittingham (Cinderella, Cheap Thrill, Devil City Angels) with some occasional celebrity substitutes. We are working on a European tour for the summer or fall and will likely have a new face in the mix as Corabi is celebrating 20 years of MC94.
HRH: Troy, Thanks for the update! We will see you Friday at Vamp'd with Gilby Clarke.
Troy: See ya soon neighbor! Thanks for checking up with me! For more info on Gilby Clarke and his 2015 tour dates, check out www.GilbyClarke.com.
Visit Troy Patrick Farrell online: www.drummertroy.com,