by Marissa Ann
– Photojournalist —
Feb. 3, 2015, at Pianos NYC in New York City, NY. —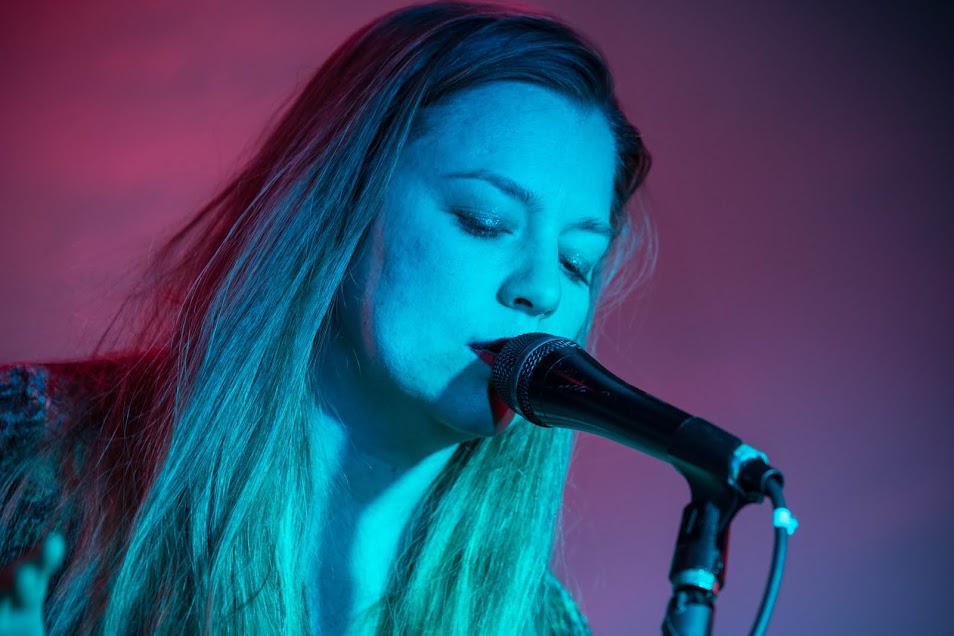 Indie Pop/Rock band Jessi Mechanic from New York City performed Feb. 3 at Pianos NYC, in the Lower East Side of Manhattan. Lead singer Jessi Mechanic and band drew another large enthusiastic crowd at Pianos, following its previous performance at The Bowery Electric to debut its EP release Wandering In Roam.
Jessi Mechanic's single "No Life At All" from the new EP is ethereal, heartfelt and upbeat – having influences from Fleetwood Mac, Radiohead,and Florence and the Machine. Jessi Mechanic is not only Pop music, and the new album illustrates a depth of emotion.
Rishabh Natarajan on bass guitar, Prakhar Verma on guitar, Meghan Tully on drums and Aaron Romero on piano delivered the colorful and soft rock sound of Jessi Mechanic.
Wandering In Roam is a record that music lovers can listen to while channeling creativity and hope in any pursuit. If you're feeling like you just won the lottery on an exam, are searching for your niche in life, have met someone spectacular or have let go of some baggage, Wandering In RoamLIVE is the EP for your iPod, while running to catch that bus, subway or car.
Jessi Mechanic Concert Photo Gallery
For more information on Jessi Mechanic, visit:
http://www.jessimechanic.com/ – https://www.facebook.com/JessiMechanicBand