The Dreaming Rock Valentines Day!
by Anabel Dflux
– Senior Photojournalist —
Feb. 14, 2015, at Bar Sinister in Hollywood, CA. —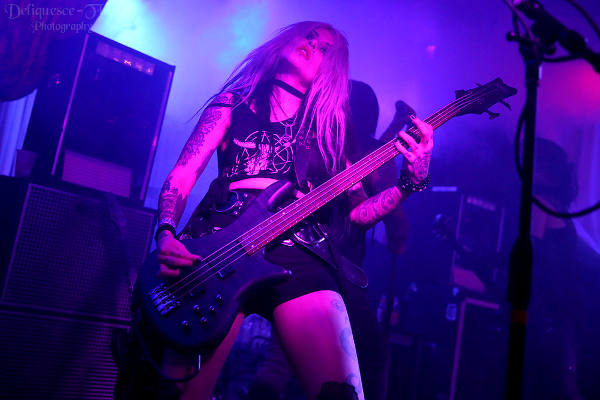 Rock band The Dreaming stole hearts on February 14th, 2015, at Bar Sinister's Valentine's event in Hollywood. With the drop of their newest album Rise Again, this concert was a huge success as a release party for the band.
A club favorite, The Dreaming are always very well received and remain one of Hollywood's favorite bands. The house was absolutely packed by the time the band stepped foot on stage- each Dreaming fan, Gothic subculture enthusiast, or curious passerby found themselves dancing to the energetic sound. As this band is comprised of former members of Stabbing Westward, a few Stabbing Westward songs were thrown into the set list, along with never-before-played songs off of the new record. Alongside the addition of a new official bassist, this show was as much an experience for the band as it was for the crowd!
An act you certainly don't want to miss, The Dreaming rocked the night away and left everyone with splendid memories of the evening.
Members:
Christopher Hall – Vocals
Walter Flakus -Keys and Programming
Johnny Haro – Drums
Carlton Bost – Guitar
Franccesca De Struct – Bass
The Dreaming Concert Photo Gallery
For more information on The Dreaming, visit: