Eden's Curse Launch EdensCurse.Net! Announce LIVE CD, New Guitarist …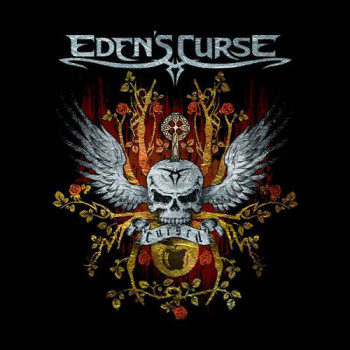 Multinational melodic metallers Eden's Curse featuring Michael Eden is proud to announce their new official website that contains all the latest news, merch and information at www.edenscurse.net.
Eden's Curse has plans to mix their upcoming LIVE CD "Devil In Disguise…LIVE!" in May. "Devil In Disguise…LIVE" was recorded last November in Illinois and features 12 Curse classics and will be produced by Michael Eden and co-produced by Lead Guitarist Richard Kendrick (Lillian Axe). A summer 2015 release is planned for the new live album.
Eden's Curse would officially like to welcome 6-stringer Risto Tuominen (HUMAN TEMPLE) to the family. The band is slowly starting to work on some new songs and look forward to getting back into the studio.
Michael Eden was recently contacted by the legal team representing overseas record label AFM Records. This communication was prompted because the American Eden's Curse launched a new website which sold previously recorded works. This communication has odd timing, being the overseas band has chosen to use Michael Eden's original backing vocals from previous studio works without his written consent on their live release that came out a few weeks ago. Backing vocals on the overseas LIVE CD also include Dream Theater's James LaBrie and Halloween's Andi Derris.
Michael Eden added, "Knowing how these people operate, I'd say they contacted none of the other vocalists for their consent in my opinion. They never asked my permission and that's on them. What they do with another singers voice on tape is of no concern of mine. Using my voice is wrong all together but using the lead vocal of Andi Derris is beyond stupid! It must be sad to have a new singer who clearly needs the help of backing tapes to help sell his live performance."
AFM Records has magically claimed exclusive download rights and ownership to material recorded and released for Metal Mayhem Music and has yet to reveal any legal paperwork that would prove their claim. Several attempts to work this situation out by contacting Paul Logue (Original Eden's Curse Bass Player) and the label's attorney have been ignored.
Eden's Curse continues to see an excellent response to the new website and the band are looking forward to what the rest of 2015 will bring. Everyone is working diligently in continuing the original vision which Eden's Curse has always been about… The music.
Stay Cursed!
Michael, Richard, Risto, Neal, Scott and Marco