John 5 Slays Akron With His Axe
by Steve Patrick
– Senior Columnist —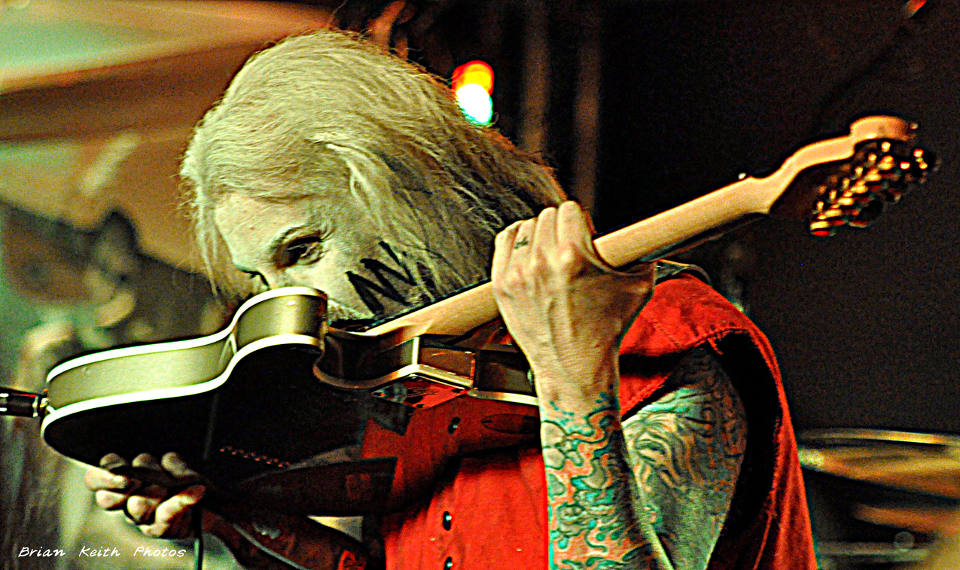 Ripper's Rock House, the bar/restaurant partially owned by Tim "Ripper" Owens of Judas Priest fame, played host to guitar wizard John 5 on a cold March evening in Akron, OH. John 5, also known as John Lowrey, is currently in the middle of his first ever solo instrumental tour. By all accounts, the shows have all been packed with 5's fans and the Akron stop was no exception.
It is a rare sight to see a venue packed shoulder-to-shoulder to witness a set of instrumental guitar music, but that's exactly what took place at the Rock House. 5 took the stage with his spot-on backing band, The Creatures, and from the first note played the band never let up. 5 and company ripped through several selections from Lowrey's most recent solo album Careful with that Axe as well as nuggets from the past.
Most people know 5 as the current Rob Zombie guitarist and former guitarist for Marilyn Manson, so it was no surprise when he launched into an instrumental version of the theme from The Munsters and had a roadie dressed like a goofy Frankenstein throwing out picks to the crowd. These kind of details made it a fun show and it was clear the audience was feeling it.
What truly amazed me was how effortless 5 shifted from intense guitar shredding to delicate country-style playing. An undeniable highlight of the set was the band's version of Michael Jackson's "Beat It" from 5's 2012 album God Told Me To. A medley of classic rock and metal classics also amped up the crowd during 5's encore.
Anyone fortunate enough to be at Ripper's Rock House that night witnessed a master musician in total command of his instrument. It's great that 5 is finally getting out there to tour as a solo artist and share his talent with the world. Hopefully this tour is the first of many more in the future.
John 5 Concert Photo Gallery
Photos appear courtesy of Brian Keith