by Anabel Dflux
– Senior Photojournalist —
March 14, 2015 at Whisky a Go Go in West Hollywood, CA —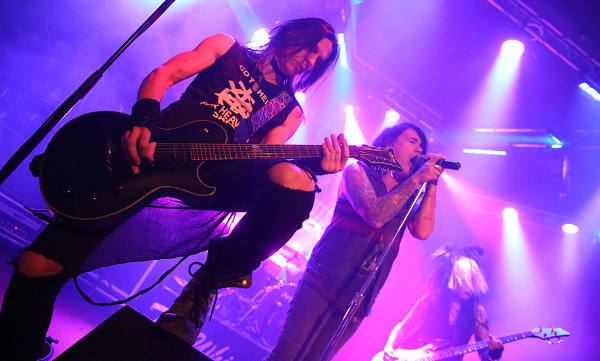 Local beloved band The Dreaming rocked it out at the Whisky a Go Go on Saturday, March 14th! With Walter Flakus from Stabbing Westward flying out to join this show, this was a performance you'd regret missing. Senior photojournalist Anabel DFlux caught a whole photo gallery for the avid readers of HardRock Haven.
Members:
Christopher Hall- Vocals
Walter Flakus-Keys and Programming
Johnny Haro- Drums
Carlton Bost- Guitar
Franccesca De Struct- Bass
Be sure to catch these guys on tour in June!
LIVE! | The Dreaming Concert Photo Gallery
Visti the band online: https://www.facebook.com/thedreamingmusic