by Steve Patrick
– Senior Columnist —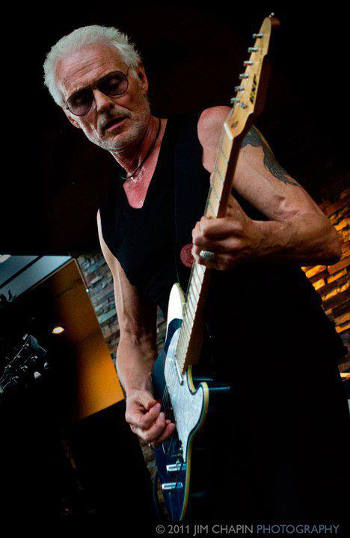 Having been a child of the 80's, I first came to know Michael Des Barres as the villainous Murdoc that always kept Richard Dean Anderson's MacGyver on his toes. Then as time went on I came to also appreciate Des Barres' musical contributions such as fronting the criminally overlooked 70's Glam Rock outfit Silverhead, leading the bands Detective and Chequered Past, his all-too-brief stint as lead singer of The Power Station, and of course his work as a solo artist.
Des Barres' has returned with a new album The Key to the Universe that features Clive Deamer (Portishead, Robert Plant) on drums, Dani Robinson on guitar, and Des Barres' old Silverhead partner in crime Nigel Harrison (Blondie) on bass. The album was recorded in Rome with producer Robert Rose (Julian Lennon, Steve Jones) and contains a song written by the prolific Linda Perry. The Key to the Universe is a true testament that Des Barres still has that Rock 'n' Roll spark that has been igniting his performances for decades now.
On the eve of the record's release, Des Barres took some time to speak with Hardrock Haven about his storied career. In the interview, Des Barres discussed several topics ranging from Silverhead's recent Japanese reunion, how Detective ended up getting signed to Led Zeppelin's Swan Song label, how The Power Station's Tony Thompson ended up drumming for Led Zeppelin alongside Phil Collins at Live Aid, what it was like shooting the "B.O. car" episode of Seinfeld, and how he ended up being a host on "Little Steven's Underground Garage" on Sirius.
::: Listen to the Interview :::
THE KEY TO THE UNIVERSE is available now via FOD Records at iTunes and Amazon.
Visit Michael Des Barres online: http://www.desbarres.com/