Vladdy Iskhakov of The Sixxis
by Anabel Dflux
– Senior Photojournalist —
Anabel DFlux had the opportunity to prod the brain of The Sixxis singer, Vladdy Iskhakov, about their upcoming tour with Ministry, how the music has progressed, and their album Hollow Shrine.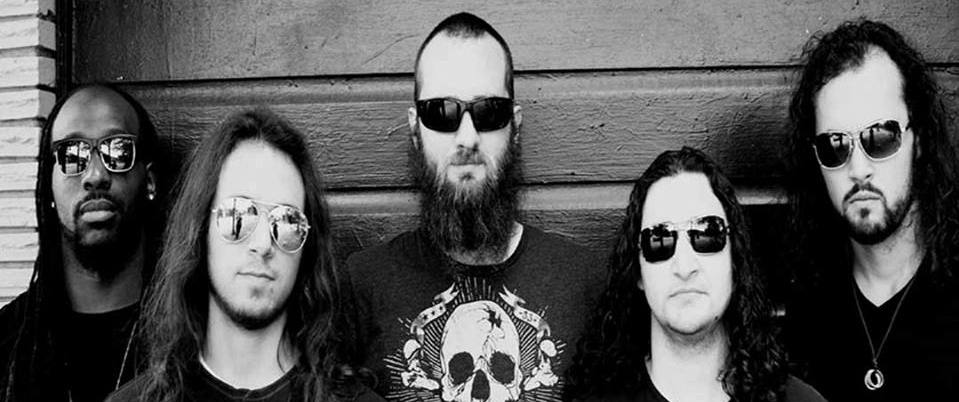 Hardrock Haven: Hey there! Thank you for answering my questions today! How are you?
Vladdy Iskhakov: Doing really well, thank you.
Hardrock Haven: Give me a quick run through on your band! Who are you, and what is your biggest musical motivator?
Vladdy Iskhakov: We are all lifelong musicians whose paths crossed at the right place at the right time. Every person in the band comes from a completely different musical, cultural, and religious background. Our combined differences and approaches define the music of this band … its a honed melting pot of music in a progressive-grunge form. Playing and writing music is a process that is constantly discovering new things, and refining what one already knows. This process is our music motivator … to always strive to be a better musician individually and as a band.
Hardrock Haven: You're embarking on a tour with industrial band Ministry. What are you most looking forward to?
Vladdy Iskhakov: Any time that a band gets to go out and play to an audience is an experience of its own … and its definitely something we always look forward to, especially being on tour with a band like Ministry. With this tour, we are also opening ourselves to an audience that we have not performed for yet. Our music and sound has gotten heavier over the years, and we feel like it is the perfect time for us to showcase and expose ourselves to an audience that listens to that kind of music.
Hardrock Haven: What has been your most memorable tour experience thus far?
Vladdy Iskhakov: Just being in the presence of so many amazing musicians that we had the honor to tour with is definitely a perk and among the most memorable experiences we have had thus far.
Hardrock Haven: Do you have a favorite song to play live? Which of your songs means the most to you?
Vladdy Iskhakov: Although each song that we play in our set has some really cool moments, the one song that definitely sticks out is "Believe" from our first released EP. The reason why this song is a favorite for us, is that we get to do some things to it that is not heard on the recording. We have a lot more fun with it in the live setting and do some cool things with it.
Hardrock Haven: Between your EP album and Hollow Shrine, how do you feel your music has progressed?
Vladdy Iskhakov: Well … the EP was recorded as a 3 piece band before the additions of Paul Sorah and Cameron Allen. This album was recorded with both Paul and Cameron's musical input in the mix. The sound overall has developed and matured since the addition of both guitarists.
Hardrock Haven: What was the main inspiration behind Hollow Shrine, and how do you hope fans interpret the music?
Vladdy Iskhakov: The main inspiration for "Hollow Shrine" is drawn from the individuals power to attain a level of self awareness … a place where only truth exists…a place where an individual can come to terms with himself and confront the reality of who he is and the road that has to be taken in order for that individual to become who he should become. Every person might have a completely different interpretation of the lyrics based on their own life experiences, but we all do hope that the listeners find meaning in the mood, music and lyrics of this album.
Hardrock Haven: What's next for The Sixxis?
Vladdy Iskhakov: We have some more tours coming up in the fall, both in the U.S. and Europe. The official dates will be revealed soon. As soon as the fall tours are over, we are looking to get back into the studio and begin working on our 2nd full length album … and then hopefully more touring.
Connect with The Sixxis here:
https://www.facebook.com/TheSixxiS
http://www.thesixxis.com/