by Kim Shockley-Ash
– Senior Columnist —
March 28, 2015 at Ameristar Casino, Kansas City, Mo. —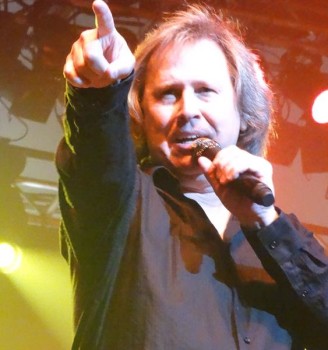 Saturday night, March 28th, Kansas played to a full house at Ameristar Casino in Kansas City, Mo. I was familiar with the new lead singer, Ronnie Platt, from his days as lead singer with Shooting Star, but this was my first time seeing him with Kansas. From the moment he stepped on stage, Ronnie was in command, and held it throughout the show. He had some big shoes to fill, taking over for Steve Walsh who retired in 2014. Ronnie brought more than his vocals to the band. He brought energy to the band that I've not seen in years. These guys weren't just there to perform Kansas songs; they came to entertain and to have a good time. The energy and excitement made this one of the best Kansas concerts I've ever had the pleasure of attending.
In addition to Ronnie Platt, the band added a keyboardist and background vocalist David Manion. His talent on keys and vocals added just the right "stuff" which made this new and improved version of the band a big hit with the crowd. This night were not about 6 guys, old and new, playing the music of Kansas. This was rock and roll. I can't remember when I've seen the band have this much fun on stage.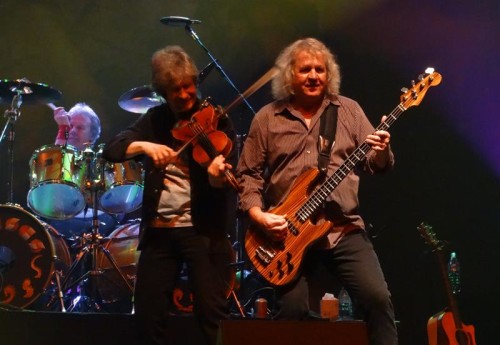 There were a couple of big surprises during the show that put the show over top and into my top 10 concert experiences. About halfway, original and founding member, Kerry Livgren, came on stage to play guitar on "Hold On." The crowd roared and everyone was on their feet. Kerry seemed as excited to be there as the fans were to see him. The only thing that would have made it better would be if he played a few more songs.
Later on, another original member, Robby Steinhardt joined the band for "Sparks of the Tempest." Robby's voice is as strong as ever. It was my first time seeing him on stage since he left the band in 2006. He has come back strong from a heart attack he had in 2013, and looks better than ever. The fans loved seeing him again.
The new line up is a perfect combination. I don't see this "Kansas" slowing down any time soon.
Set List:
People of the South Wind
Point of Know Return
What's on My Mind
Play the Game Tonight
The Wall
Reason To Be
Dust in the Wind
Miracles Out of Nowhere
Opus Insert
Closet Chronicles
Hold On
Belexes
Portrait (He Knew)
Sparks of the Tempest
Encore:
Fight Fire with Fire
Carry on Wayward Son
Kansas Concert Photo Gallery
Photos appear courtesy of Gary Dean Ash