The Sound Foundation Presents: Projekt & Heartbreak Heroes
by Kent McIntire
– Photojournalist —
"Cutting Edge Music Instruction Where Young Artists Grow" is one of the headlines of The Sound Foundation website.
The Sound Foundation is a Dallas-based artist development and music instruction school which was started and currently owned by Murder FM front man, Norman Matthew. Norman has toured the world with some of the biggest names in Rock & Roll, grew up with Alice Cooper's kids, graced the cover of REVOLVER MAGAZINE, and been the recipient of an RIAA Award for "Best Metal Performance." With all of these accolades, he has not lost touch with one of his beliefs — pay it forward. That is precisely what The Sound Foundation does with a program for the next generation of musicians. Two bands that are about to take the world by storm are THE PRÖJEKT and HEARTBREAK HEROES. Both are products of The Sound Foundation and produced by Norman Matthew.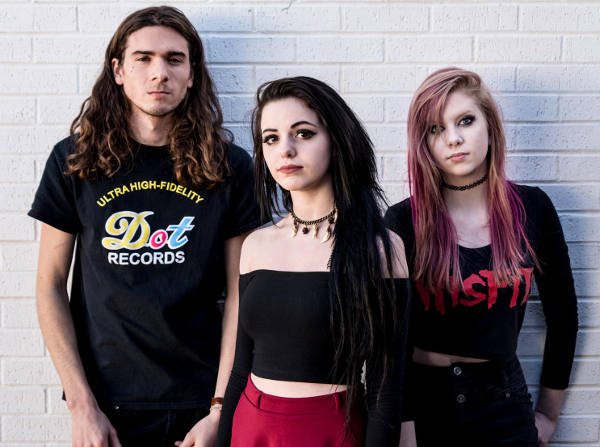 PRÖJEKT
Ruby Sanchez – Vocals
Dylan Sammarco – Drums
Caitland Yeoman – Bass, Vocals
Stopping short of calling THE PRÖJEKT's latest release a ballad, "Heroin" is a slow starting, hard hitting song that allows Ruby Sanchez's voice to captivate you from the very beginning. At the ripe age of 16 years old, Ruby's smooth vocals take this song to a level all its own. The Rock and Metal genres are largely dominated by men, but it appears we may have a female contender on the horizon. One could very easily draw parallels between the smooth and rich vocals of Ruby Sanchez and Amy Lee of Evanescence on this track.
"Necro" from THE PRÖJEKT is a more upbeat rock tune with a quick drum beat and fast guitar licks. Ruby's smooth and steady delivery bring it all together. One might think a faster tempo song such as this would require equally quick lyrics. This song is so well mastered with Ruby's delivery and tone that it all just simply works. Ruby delivers another tremendous vocal performance on this track that will likely have you hitting "repeat."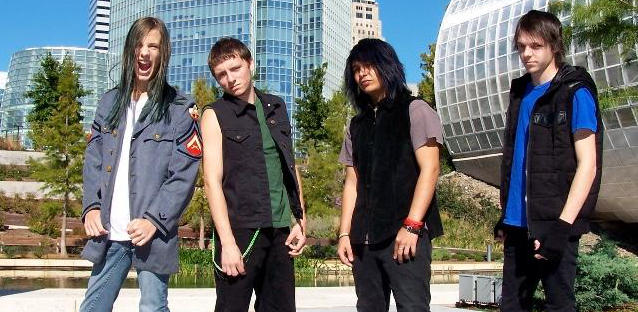 HEARTBREAK HEROES:
Alec Thompson – Vocals
Alex Rivera – Drums
Sean Suterland – Guitar
Aidan McCool – Bass
HEARTBREAK HEROES was formed in 2014 with membership ranging in age from 14-19 years. Their self-proclaimed influences of Blink 182, All American Rejects, and Fall Out Boy really shine through in their latest release "Perfect Liar." Although they are all teenagers, you would not pick up on this fact by simply listening to them. Alec's vocals are just as polished and crisp as any veteran singer in the Pop/Rock genre.
If you are fortunate enough to catch either THE PRÖJEKT or HEARTBREAK HEROES live, you may just catch their producer and mentor on stage with a guitar slung over his shoulder jamming with them.
"Music is Art, Expression is Freedom, begin your legacy today and leave your mark on the world" is text captured from The Sound Foundation website. While Norman Matthew has certainly made a mark in the music industry, he continues to share his knowledge and experience with the younger talents of tomorrow – paying it forward.
Websites:
The Sound Foundation: http://www.thesoundfoundationdallas.com
THE PRÖJEKT: http://www.rubysanchezprojekt.com/
HEARTBREAK HEROES: http://www.heartbreakheroes.com/
Norman Matthew: http://www.normanmatthew.com
Images provided by The Sound Foundation.