by Steve Patrick
– Senior Columnist —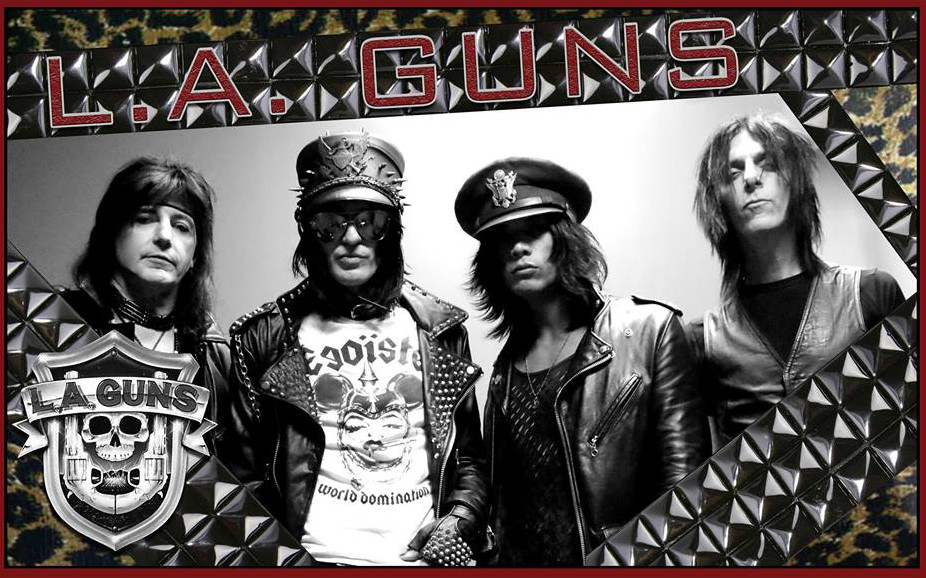 O'Sheckys Live Bar & Restaurant in Columbus, OH recently played host to legends of the Sunset Strip rock scene. Cap City Concerts LLC proudly presented L.A. Guns in all their sleazy glory to hundreds of their fans looking to have a good time on a Friday night. The non-stop drizzle of rain didn't dampen the spirits of the crowd or the band as evidenced by the high-energy set that Phil Lewis and company delivered.
Longtime L.A. Guns drummer Steve Riley (W.A.S.P, Keel) shared some time with Hardrock Haven just after soundcheck. In the interview, Riley discusses L.A. Guns' bluesy follow-up to 2012's Hollywood Forever, working with Andy Johns, and the tragic loss of fellow drummer A.J. Pero (Twisted Sister). Riley also gives his thoughts on former L.A. Guns vocalist Ralph Saenz (AKA Michael Starr) fronting Steel Panther. Finally, Riley talks about his love of Gene Krupa, The Black Keys, and Jack White:
For more information about L.A. Guns, please visit www.laguns.net.
[Videographer: Justin DelPrince]