Adam Gontier and Mike Mushok of Saint Asonia
by Steve Patrick
– Senior Columnist —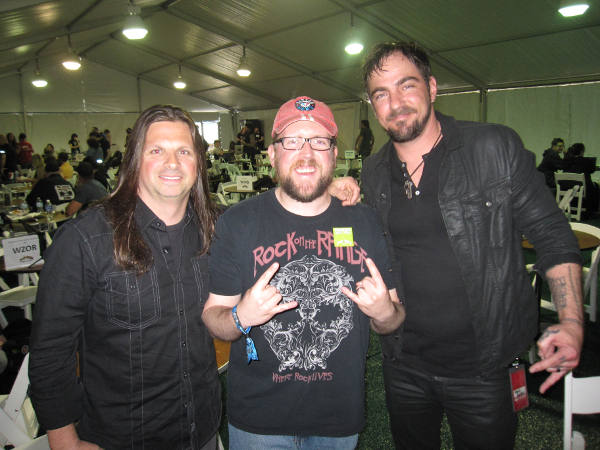 On Saturday May 16th, the new supergroup known as Saint Asonia played their first show in front of a live audience at the Rock on the Range music festival in Columbus, OH. Not too shabby for a first gig.
Saint Asonia is made up of vocalist Adam Gontier (ex-Three Days Grace), Mike Mushok (Staind, Newsted) on guitar, Rich Beddoe (ex-Finger Eleven) on drums, and the well-traveled Corey Lowrey on bass.
The day before their secret debut performance (the band was listed as "Special Guest" on the bill), Gontier and Mushok spoke with Hardrock Haven onsite at Rock on the Range 2015. In the chat, we discuss how the two musicians connected with one another, the status of Newsted, and where the band's name came from. We also talked about how ROTR has grown over the years (Gontier performed at the first ROTR in 2007 and Staind has played the festival before as well).
::: Listen to the Interview :::
For more information, please visit www.saintasonia.com.