by Deb Rao
– Senior Columnist —
Impellitteri return to the mix with Venom on Frontiers. The album is full of heavy metal guitar shredding and huge vocals that encompass a huge arena sound. Vocalist Rob Rock discusses the launching of Venom.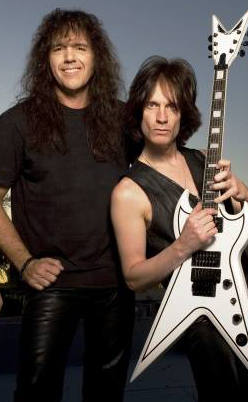 HRH: Rob, thank you for checking in with Hardrock Haven. The band is back with your new album Venom. It sounds amazing. What were you aiming for in the studio?
Rob: We were looking for a highly aggressive album. One that had a lot of energy and keeps us young. We wanted to kick ass and put out a record that everybody would like. I don't think a lot of thought went into one decision or another in what direction. It was more of a matter of fact in making it kick ass.
HRH: Tell us about the writing process for the album. Over how long a time period did it take to record?
Rob: I think Chris has been writing riffs for the last three years. He had song ideas and put them down on little demos. We had got to together to do a Korean tour last summer. We were all rehearsing for that. Basically a typhoon went through the festival site area. He said let me play some song ideas I have for a new album. We all started jamming and that was the fire that got us all together.
HRH: How did you come up with the title Venom?
Rob: First we had the title Time Machine. The opening track was "Venom." I think based on the songs and how they came together. We opened with Venom and we wanted to call the album Venom. It is a pretty strong title.
HRH: Yes, it is. Which songs are you looking forward to performing live?
Rob: Live I am thinking "Empire Of Lies," I am thinking "Venom" and "Face The Enemy." I think there are a lot of great songs that will sound great live. I am really looking forward to it.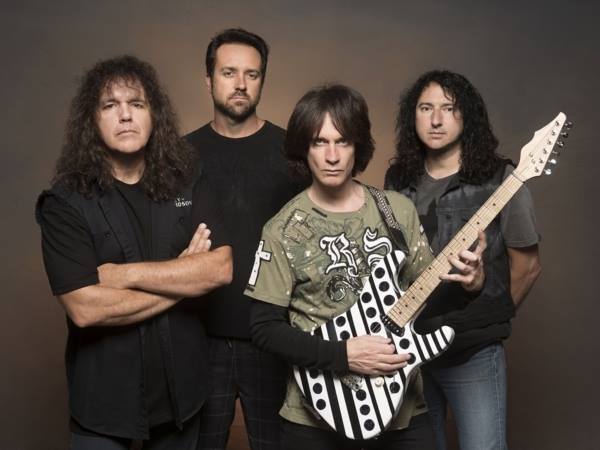 HRH: As a singer you have a really powerful voice. Who were your favorite singers growing up that inspired you to become a musician?
Rob: When I was a teenager I was playing drums. I was professionally playing in my brother's band when I was 16. When I was a drummer, I was in a band that had 3 lead signers in it. We did a lot of Boston and Styx songs like that. I was left singing a lot of backing vocals. A few years later the band said you sing better than you drum. Let's just get another drummer. From that point I met Chris Impellitteri. We were opening up for the Allman Brothers one night. He said wow this is awesome. He started talking to me. He said I really got some good songs if you want to check it out. That is when Chris and I got together and started writing songs.
HRH: How do you feel about the metal scene today? I know the band is from the MTV era. Do you think metal is coming full circle again?
Rob: I would wish it would do that. But I am not sure it would come back the same way that it was. That was a great time for us especially in Japan. Thank God for Japan because they have sustained us for almost thirty years now. We are really grateful for the Asian market.
HRH: Do you find that you have new fans discovering the band for the first time?
Rob: Yes, we got people that have discovered us on YouTube and say where have you guys been? The Internet has opened up a lot of new fans to our music. That is the best part about the Internet. It is reaching new people with music.
HRH: How do you think the band has evolved since you rejoined in 2008?
Rob: I think the band has really gelled together. Chris and I and James Pulley the bass player have been together for a long time. Prior to that we had Glen Sobel on drums but he is playing with Alice Cooper now. The core of the band has been together a long time. But with this album Venom the difference was it turned out to be a live playing time of thing. After a few months of writing the lyrics, we went back in to do the vocals. It was really a unique way to gel together and rekindle that fire we had.
HRH: This album is full of great guitar riffs.
Rob: Yes, for Chris and me they never really left. In the general music scene I am really glad to see guitar riffs starting to come back. The thing is we are trying to mix high paced thrash that we have been doing right along that the world has been exposed to. Now when we do it we feel like we are a fresh sound again.
HRH: Any touring plans in the works?
Rob: We will be touring Asia the end of May. Right now we have promoters talking European shows as well. And hopefully the U.S.
HRH: That sounds great. Hope you make it to Vegas. Best of luck with Venom.
Visit the band online: www.facebook.com/chrisimpellitteri