Nathan Hunt and Josh Hamler of Shaman's Harvest
by Steve Patrick
– Senior Columnist —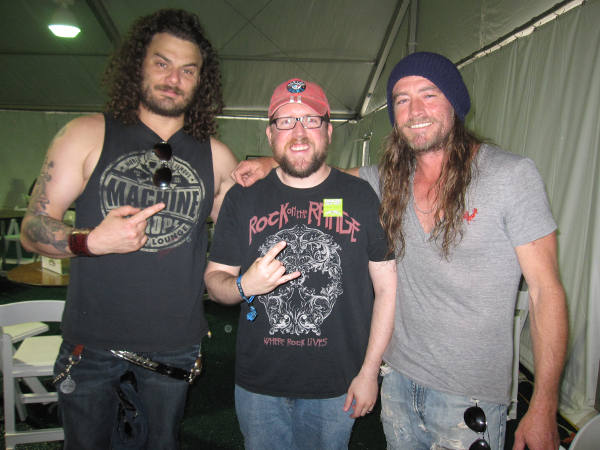 The members of Shaman's Harvest are no strangers to the Rock on the Range stage. In 2010, the band played the festival for the first time in support of their album Shine. Now 5 years have passed and the band has made their triumphant return to the greatest rock festival in the US.
In that time, Shaman's Harvest released a new studio record late last year entitled Smokin' Hearts & Broken Guns. The album has yielded radio hits like "Country As Fuck" and the band's rendition of Michael Jackson's "Dirty Diana".
After kicking off the day's events on Ernie Ball Stage on Friday at ROTR, lead singer Nathan Hunt and guitarist Josh Hamler took some time to speak with Hardrock Haven. Hunt and Hamler talked about how the band came to cover Michael Jackson, what "country as fuck" means to them, and how they hate playing big cities like New York or L.A.
::: Listen to the Interview :::
For more information, please visit www.shamansharvest.com.