Rock On The Range 2015: Day 1
by Chris A.
– Senior Photojournalist —
May 15, 2015 at Mapfre Stadium in Columbus, OH. —
America's Greatest Rock Festival Does It Again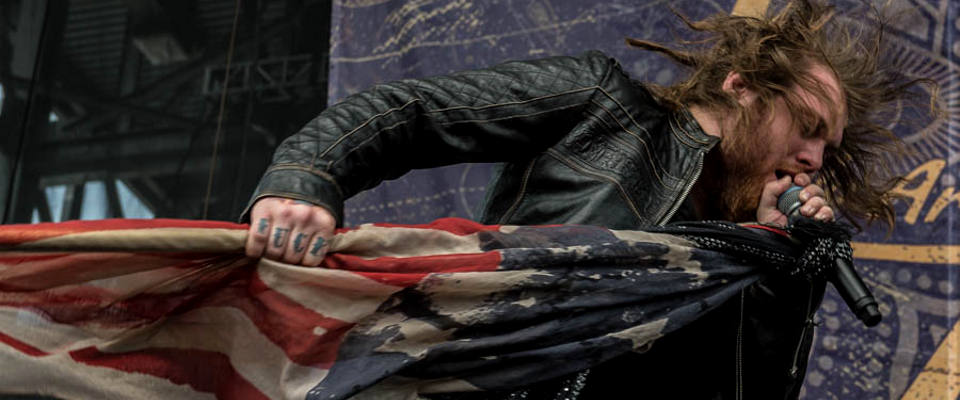 For three consecutive years, America's greatest rock festival, Rock On The Range, was completely sold out with over 100,000 rapid "Rangers" filling the stands of Mapfre Stadium in Columbus, Ohio. In its 9th iteration, Rock On The Range has become legend among rock fans as a quality event that draws some of the greatest Rock bands in the world. ROTR 2015 continued a grand legacy of entertainment and fun featuring iconic bands in a diverse lineup.
Headliners filling the bill for the three-day epic Rock-a-thon included; Slipknot, Marilyn Manson, Godsmack, Judas Priest, Falling in Reverse and Linkin Park. All three days of the event featured no less than 10 hours of non-stop music coming from the venue's three stages. It must be said that Rock On The Range isn't just about listening to music, Rock On The Range gives attendees multiple opportunities to meet, snag an autograph or snap a photo with some of their favorite rockers. Many of the bands make themselves available to the fans via autograph tents and it's not uncommon to run into a performer just wandering around with the fans.
Weather during the epic three-day concert proved an occasional nuisance as typical May pop-up showers caused a few minor interruptions. However, the temperatures were very comfortable and the Rangers and the bands brushed off the occasional raindrops.
Rock On The Range 2015: Day 1 Concert Photo Gallery
Day One Lineup:
Slipknot, Marilyn Manson, Slash, Breaking Benjamin, Live, Apocalyptica, We Are Harlot, Falling In Reverse, Yelawolf, Dillinger Escape Plan, Young Guns, Vamps, Islander, Shaman's Harvest, Hatebreed, Beartooth, Dangerkids, Dorothy, Highly Suspect and X-Factor-1.
For more information about Rock On the Range visit www.rockontherange.com and see them on Facebook.