Don Jamieson of VH1 Classic's That Metal Show
by Steve Patrick
– Senior Columnist —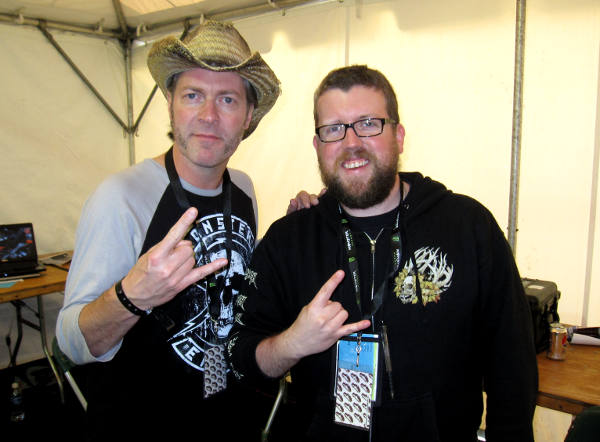 For many all over the globe, VH1 Classic's That Metal Show provides news and information on their favorite hard rock and metal bands. Radio personality and music nerd Eddie Trunk helms the show along with co-hosts/comedians Jim Florentine and Don Jamieson. What really makes the dynamic work is that Florentine and Jamieson aren't just comedians, these guys are true rock/metal fans through and through.
For the 2nd year in a row, Don Jamieson headlined a night at the Comedy Tent at Rock on the Range. Just hours before his set, Jamieson sat down with Hardrock Haven to talk about whatever popped into his head.
Jamieson gave the scoop that most likely we'll see all three That Metal Show hosts at ROTR 2016. We also discussed Jamieson's most recent comedy record Hell Bent for Laughter and how he settles on what classic Metal album to parody for each of his records, how UFO guitarist Vinnie Moore ended up playing on his last record, and why he thinks comedy and metal music goes so well together:
::: Listen to the Interview :::
For more information, please visit www.donjamieson.com.