Peter Iwers and Niclas Engelin of In Flames
by Steve Patrick
– Senior Columnist —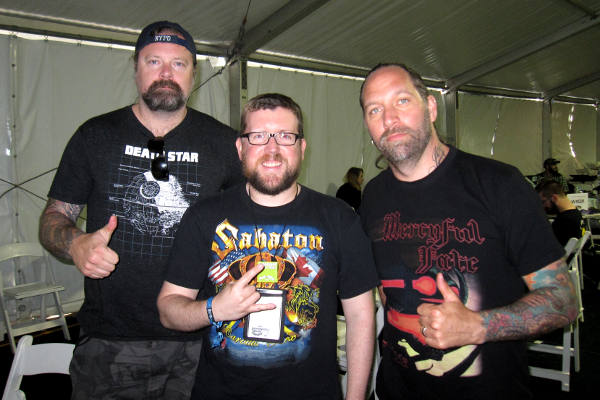 Swedish metal legends In Flames often returned to Central Ohio to play their 2nd Rock on the Range on Saturday, May 16th. The band pioneered the genre of melodic death metal in the Gothenburg scene in the early 90's. Nowadays, In Flames are often discussed because of their tendency to incorporate modern metal elements and clean singing into their current music.
The band is currently still touring in support of last year's Siren Charms. The record is probably the most divisive of all In Flames' history due to the reasons listed above.
Bassist Peter Iwers and guitarist Niclas Engelin took some time out of their early morning at ROTR 2015 to discuss how their fans reacted to Siren Charms, how they feel it is "punk rock" for bands like Opeth to make the music that they want to make regardless of what some of their old fans want, and the details of In Flames' upcoming live DVD that was shot in their hometown of Gothenburg.
::: Listen to the Interview :::
For more details, please visit www.inflames.com.