Raiding The Rock Vault Celebrating 500th Show at The Tropicana
by Deb Rao
– Senior Columnist —
May 30, 2015 at the The Tropicana in Las Vegas, NV. —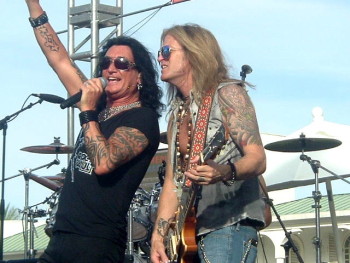 As temperatures soared into the triple digits, the only other thing hotter than the weather in Las Vegas was Raiding The Rock Vault concert. In celebration of Raiding The Rock Vault reaching its 500th performance, the band celebrated the weekend in true rock star fashion with special guest stars and a free blockbuster concert outdoors at The Tropicana on May 30 at 5 P.M.
The Tropicana is now home to one of the top shows in Vegas. Raiding The Vault rock features some of the top names in the music business including Doug Aldrich, Paul Shortino, Robin McAuley, Hugh McDonald, Howard Leese, Michael T. Ross, Jay Schellan and Carol-Lyn Liddle. The talent of these is outstanding and authentic. These performers hold a special place in cultivating rock history and the '80s genre.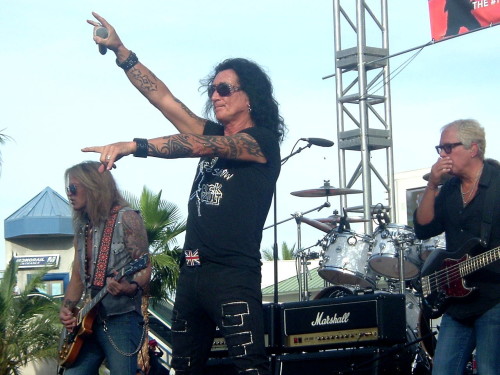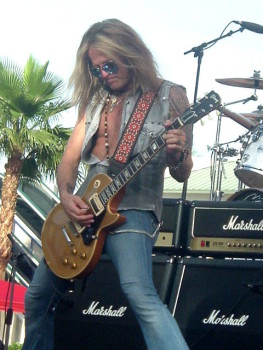 Raiding The Rock Vault has expanded its set list. Today's performance included hits from the '70s and '80s including "Addicted To Love" and "Living On A Prayer" sung by Paul Shortino. Paul is a dynamic performer and really gets the crowd into the set. Vocalist Robin McAuley has an amazing vocal range. Other highlights included a sizzling guitar performance from guitar virtuoso Doug Aldrich on the Whitesnake song "Here I Go Again." Singer Carolyn-Lyn did a great job on the Heart song," Alone." Today Raiding The Rock Vault also had a special guest star Frank DiMino of Angel.
The band also did a medley of hits including "Alright Now" by Free. The 45-minute set went by so quickly. If you are coming to visit Sin City, be sure to check out one of the hottest shows on The Strip Raiding The Rock Vault. The show is addicting, as its chronicles the classic rock era and takes you on a musical journey through time. I guarantee you will be back for more!
Special Thank You to Paul Shortino.