Forever Still release video for "Awake the Fire"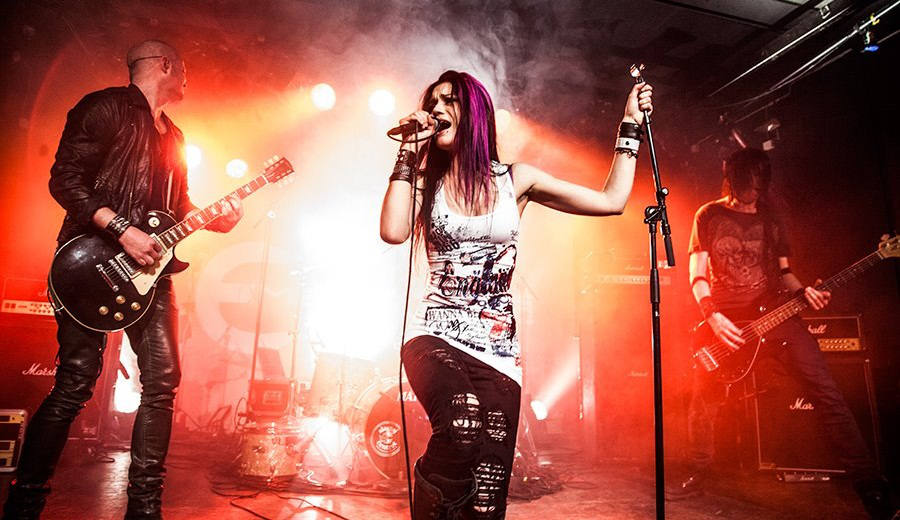 Forever Still release music video for their new single "Awake The Fire", and lets fans pay 'what they want' for it at their website www.foreverstill.dk.
"We believe that music should be available to everyone – both those who are broke, and those who have a little extra to spare in support of the artists they love" Maja explains. We've put a lot of time and effort into this song, so if people want to give us some help for the time and effort, we are very grateful! But if they don't have the money right now, they can take it, share it and if they love it, come back and kick in later.
The video is the first video from their latest EP "Save Me" which is the second of three digital EPs that will eventually end up as one physical full length concept album later in 2015. The story of the album is about a suppressed individual struggling through depression, anxiety, and worthlessness fighting to get well and getting stronger in the process. "The songs are all very raw, emotional and somewhat imperfect, because we wanted it to sound like someone falling apart and trying to put the pieces back together," says Maja.
Forever Still – Awake the Fire:

The EP is recorded, mixed and mastered in Copenhagen by band member Mikkel Haastrup in the band's own studio. Mikkel is a trained sound engineer by Flemming 'Metallica' Rasmussen and explains: "We like our music and everything surrounding it to be 100% honest and we felt the only way we could achieve that was by doing everything ourselves."
The first two EPs in the series "Scars" and "Save Me" has been welcomed with open arms by both fans and media:
"Scars is one of the most exciting new releases in the last 12 months and if there is justice in the music world, 2015 has to be the year of Forever Still. 5/5" – PlanetMosh.
"The power in the vocals, the musicianship of every member and even the production is perfection(…)Scars' is three tracks every rock fan should have. 5/5" – Genius Babble.
"Frontwoman Maja Schønning is the driving force behind the band, bringing powerful vocals in abundance. If we were to place our faith in one female to successfully lead a band to the top of the metal scene, Maja would be it. 4/5" – HD Music Promotions.