by Alexandra Mrozowska
– Senior Columnist —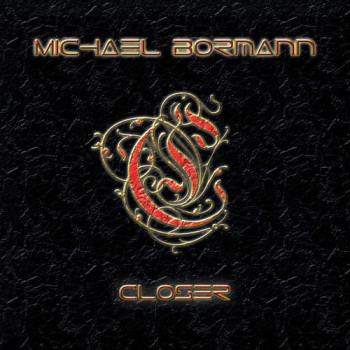 With Michael Bormann's new solo material being finally finished, recorded and released, one could have treated his last year's "best of ballads" compilation Love Is Magic as a postscriptum – or a rundown – to a finished chapter. Closer, his fifth solo effort, thus starts a new one. This obviously doesn't mean there are no ballads on the new album (it's just the other way around really) and Michael Bormann is perhaps the last person who could have abandoned his Melodic Hard Rock roots in favor of a fleeting musical fad. However, both music and lyric-wise, Closer is quite far from a collection of tearful, sentimental ballads (pun intended). It's Bormann, one of the best singers in his league, at his best instead.
"I'm Not Your Entertainment" is the aforementioned track number one, a dynamic, straightforward Hard Rock piece that deftly combines contemporary guitar riffs with a well-crafted, melodic chorus. And although it's hard to call the song a throwback to the past of any sorts – it somehow corresponds with one of the best post-heartbreak songs Bormann's former band Jaded Heart has ever recorded, "Hating You" off their 2004 album Trust. There's some nice live vibe and a vintage flavor to the groovy follow-up "Let's Make History."
What "Never Say Die" brings with itself is a bit of cinematographic feel to it; the song is a picturesque mid-tempo vignette built around a soaring vocal melody (the instruments relegated mostly to the background, with the exception of talk box solo). A different story altogether is "Can't Get A Touch Too Much" – it starts off as an apparent flirtation with contemporary Blues/Country musical aesthetics only to develop into a rap pastiche further embroidered with R&B-infused choruses. Surprising as it may be, it's hard to consider the track a bland one.
A ballad-esque "Because We Are The World" is closer to "Never Say Die" than its immediate predecessor as deliberate instrumental frugality allows a listener to focus almost solely on the powerful vocals (both lead and background, the latter provided by the children choir in a heart-tugging manner). "Living It Up" and "I Wanna Be A Rockstar" mark a rapid return into the contemporary Melodic Hard Rock sphere, again not really far from early Jaded Heart or Bormann's previous solo efforts.
Next goes "For This One Time In Life" that juxtaposes ballad-ish verses with feisty riffs and melodic choruses, followed by the eponymous piano-based ballad. Things get heavier again with "Rich Men's World" and guitar-laden "Down To The Bottle" – especially the latter. The last track on the album is Bormann's own take on soaring ballad "Warrior" originally done by pop starlet Demi Lovato. It hasn't been given too much of a twist musically but is, above all, an impressive vocal performance and also, a fond reminiscence of the Bormann's recent tenure in the TV talent show The Voice Of Germany.
Closer is anything you could have expected from Michael Bormann's going solo again and doing it in style – well-crafted Melodic Hard Rock with a contemporary twist, but also a timeless value of melody. Perhaps more of an addition to a fan's expanding record collection than an opus magnum to the German singer's catalog – but if for some reason you're a Melodic Rock/Hard Rock fan oblivious to the existence of such bands as Jaded Heart, J. R. Blackmore Group, Charade, Redrum or Silent Force, you may as well start with Closer. This new chapter still sounds like a great story we are going to be told.
Genre: Melodic Hard Rock, Hard Rock
Band:
Michael Bormann – drums, bass, keyboards, guitar & lead guitar, acoustic guitar, vocals
Jean Bormann – guitars, backing vocals
Marco Grasshoff – keyboards, backing vocals
Eric Ragno – keyboards
Bobby Stöcker – lead guitar
Katie Juraschka – backing vocals
Track List:
1. I'm Not Your Entertainment
2. Let's Make History
3. Never Say Die
4. Can't Get A Touch Too Much
5. Because We Are The World
6. Living It Up
7. I Wanna Be A Rock Star
8. For This One Time In Life
9. Closer
10. Rich Men's World
11. Down To The Bottle
12. Warrior
Label: RMB, Pride & Joy Music
Website: www.michaelbormannpage.de/ – https://www.facebook.com/michaelbormannrox
Hardrock Haven rating: 8/10