Phil Vincent | Unreleased Trilogy
by Joe Mis
– Senior Columnist —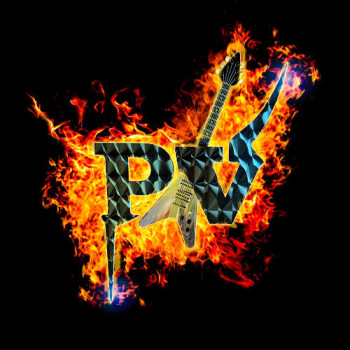 Prolific singer and songwriter Phil Vincent (solo artist, Legion, D'Ercole, Tragik) has struck again! He's just released what in effect are 3 CDs worth of material with long time collaborator and guitar whiz Vince O'Regan. Unreleased, Unreleased II, and Unreleased III are tracks recorded during older Legion studio sessions and never made it to the final CD pressings, but they are significantly better than the average collection of out-takes or B-sides. If you are a fan of Phil or Vince then this is a must-have for your collection!
This 26 track collection is a bittersweet one for Legion fans, as Phil has left the band due to disagreements with their record label. As this compilation proves, Legion had a lot left in the tank thanks to the combined songwriting and performing prowess of both Phil Vincent and Vince O'Regan, so consider these digital-only releases a bit of unfinished business. As usual, all vocals are done by Phil Vincent. His crisp and distinctive delivery will be immediately recognizable, bringing inevitable comparisons to some of rock's best. While his claim to fame is basically guitar, O'Regan handles all instruments on these tracks and displays solid chops on bass, keys, and drums – along with the expected superb six string fireworks. All lyrics and music were written by the duo and delivered with passion and enthusiasm.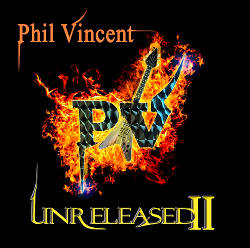 There are a number of great tracks here – too many to go into detail, so here are some of the highs…
Unreleased – "Soldier" and "Don't Give Up On Me" have a great 80s hair-metal feel to them thanks to Phil's multi-layered vocals and Vince's big guitar hooks and tight solos, all nicely backed by light keyboards. O'Regan's guitars and keys are spot on during the mid-tempo commercial rocker "Without You." The sweet bass groove, biting lyrics, and overall smoky tone make "Falling Sky" a truly memorable track, while O'Regan's six-string fireworks are at the center of "It's Finally Over."
Unreleased II – Phil reaches deep down and finds all the grit and rawness he can gather for the hard rocking "Torn To Pieces." O'Regan's lays down an awesome break and catchy hooks in "Hold Out" and generally beats the heck out of the guitar (in a good way) on the heavy "Don't Mean Nothin'" and "Don't Tread On Me." Phil's multi-layered vocals come across very well on "Caught In The Act."
Unreleased III – "Long Way To Go" opens the third part of the collection as an upbeat, toe-tap-inducing rocker with great hooks and catchy rhythms – a pattern that carries to the more energetic "I Don't Want To Know." "Hold Me" is one of the strongest songs in the package – a tear-jerker ballad that works well on many level. "Time Stands Still" will immediately call to mind some of the better tracks done by Dokken or Winger back in the hair metal heyday thanks to neat vocal layering and solid guitar work.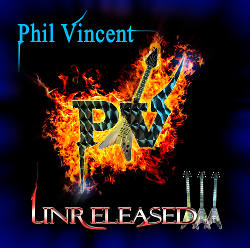 Overall, the three Unreleased collections will appeal to fans of hard rock, melodic metal, and hair metal. Legion fans will not be disappointed and the partnership of Vincent and O'Regan proves that they have a ton left to offer their fans, and to the rock world in general. There really are no major negatives to speak of here – only some minor inconsistencies in engineering and recording techniques. This "unevenness" or "roughness" only adds to the raw appeal of the package. Since these songs were recorded at different times the Unreleased trilogy provides a fascinating look at the evolution of a metal band and a prolific composer.
Unreleased I, II, and III will not disappoint Legion or Phil Vincent fans thanks to the usual top-notch songwriting and enthusiastic performances. Phil delivers on the vocals, and Vince shreds with the best – delivering everything from 80s style hair metal to smoking blues rock – all with a wonderful overriding sense of melody. Despite the seeming demise of Legion, Phil Vincent fans can take some consolation in the fact that Phil is hard at work on a new musical project with rock veteran Paul Sabu – so stay tuned!
Genre: Melodic Hard Rock, Metal
Band:
Phil Vincent – all vocals
Vince O'Regan – all instruments
Unreleased Track Listing:
1. Soldier
2. Tragedy in Motion
3. Without You
4. End Of The Line
5. Don't Give Up On Me
6. Falling Sky
7. It's Finally Over
8. Life On The Run
9. Living A Lie
10. Read Between The Lines
Unreleased II Track Listing:
11. Torn to Pieces
12. Battlecry
13. Hold Out
14. Don't Mean Nothin'
15. Don't Tread On Me
16. We Are The Fools
17. What Goes Around, Comes Around
18. Calm Before The Storm
19. Caught In The Act
20. Back Where You Started
Unreleased III Track Listing:
21. Long Way To Go
22. I Don't Want To Know
23. Hold Me
24. Time Stands Still
25. You Don't Know
26. Tell Me
Label: Phil Vincent Music, Independent
Website: http://www.philvincentbands.com/
Hardrock Haven rating: 8/10