by Jonna Ambur
– Senior Photojournalist —
July 25, 2015 at Cafe Nine in New Haven, CT. —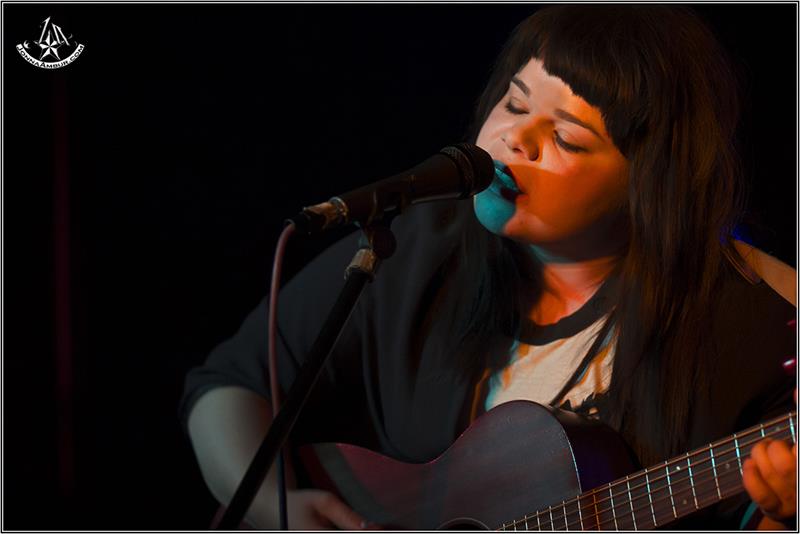 A young woman with a seasoned soul.
Samantha Crain, barely 29 years old from Shawnee Oklahoma, has six albums to her credit. In addition to her own discography she has collaborated with musicians such as Matt Hopper, Penny Hill, Parker Millsap and Murder by Death. Folk rock extraordinaire, Crain, makes you feel that she's been your friend for decades. Her style of music, combined with her incredible talent and grace on stage lends to a night of amazing music. Each song she played was close to her heart as she shares a background story or a funny tale. A humble woman, her guitar, a powerful voice with a message all lend to a powerful presence that was felt throughout the room. Her comfort on stage encouraged an energy in the room that was built on peace, levity and overall positive values.
Samantha's newest release, Under Branch & Thorn & Tree, was released on July 17. Her tour continues through mid-September, including dates in Europe and concludes in her home state of Oklahoma.
LIVE! | Samantha Crain Concert Photo Gallery