She Demons Release Hell-fire LIVE!
by Anabel DFlux
– Sr. Photojournalist —
November 14, 2015 at The Roxy in Hollywood, CA. —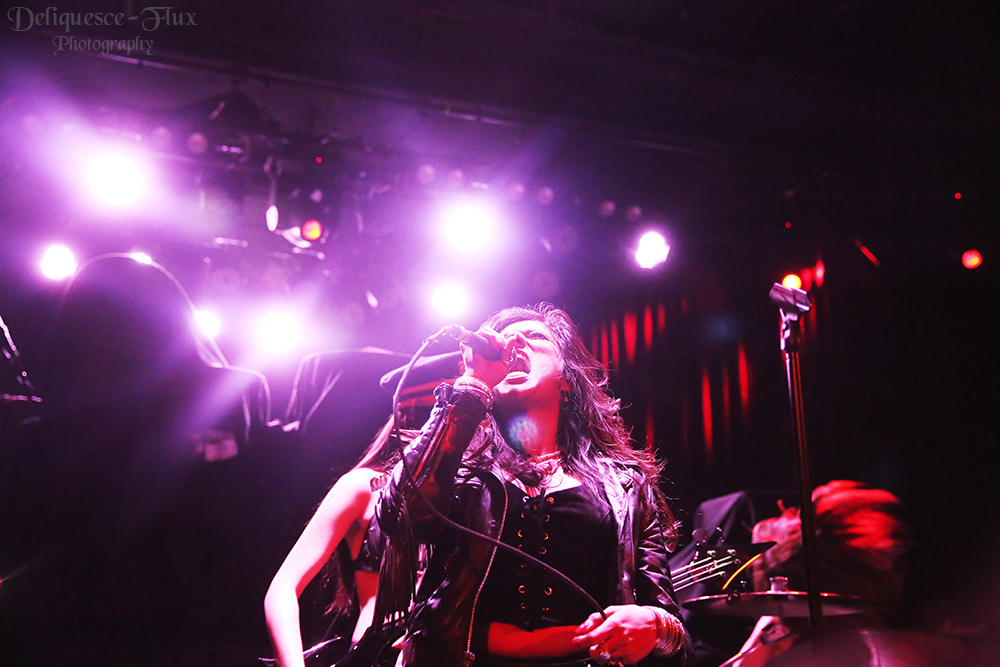 Accompanying The Misfits, the She Demons are a female group straight out of the hell-fire gates of Rock and Roll. Masterminded by The Misfits themselves, these five ladies are making killer music and putting on a show to die for. The music compliments The Misfits perfectly, yet holds its own in and of itself. Each song encompasses the band's own unique vision and aesthetic, and definitely grips the attention of the audience.
With each woman embodying their own incredible personalities on stage, She Demons makes quite the impact onstage. Vocalist Priya is a Canadian-born banshee that truly brings the energy, bellowing out intense vocals and some series hair flipping action. Guitarist Constance has made her own rounds in the music scene before She Demons, but now brings her wild vigor and talent to this intense rock band. Bassist Alicia is no stranger to the entertainment industry- working as a professional model, performed with amazing musicians, and having been featured in a band's album film, life on the stage is a natural fit for her. Drummer Jessica has to be one of the most passionate holders-of-the-beat, performing with an absolute force that highlights her skill. Guitarist Kiki Wongo has an all-star cast of musical acts she rocked with in her resume, and now plays with a fervor in She Demons.
You don't want to miss the She Demons- catch them on tour!
Members:
Priya Panda – Vocals
Constance Day – Guitar
Alicia Vigil – Bass
Jessica Goodwin – Drums
Kiki Wongo – Guitar
LIVE! | She Demons Concert Photo Gallery
Connect with She Demons here:
https://www.facebook.com/Shedemons/
http://shedemons.rocks
She Demons "FRESH BLOOD" (Official Music Video)