Know Your Killer – James Dillon of KillSET
by James West
– Columnist —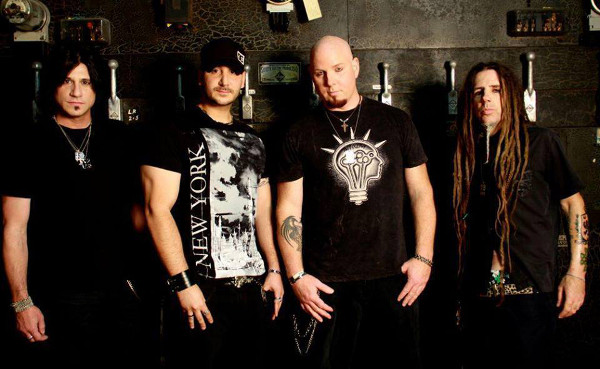 With an interesting concept and band name, anyone can travel through the music scene garnering praise and attention. But when a band like KillSET releases an album entitled Know Your Killer, well I think it's due time we learn about such titles and the musicians behind them.
Drummer for KillSET, James 'Jas' Dillon comes from a long line for musicians and has put his dedication to the percussion section to good use in this Nu-Metal/Hard Rock chaotic ride that is KillSET.
As we go into the brief introduction of a band that currently has a strong full length release, keep in mind that it's up to you, the reader, to listen for yourself and decide what you think of the band.
Jas took time away from his schedule recently to speak with me giving insight into the band KillSET.
Starting things off let's get to know how the band came to be.
James 'Jas' Dillon: "How we started. Well myself and my bass player, Mark, we were in a band called A Race Called Man. We had been together about 7 or 8 years. About that time we were going through changes musically and wanting to go on to other things musically.
We recruited Dave and he came into the picture. After that for a couple of months my singer decided he didn't want to do it anymore, so we searched for a singer.
We auditioned Bobby Reeves from Adema and many others from the Orange County area.
We were on the verge of breaking up when I finally made a call to a friend and said I need a singer. About the time, Luca was in a band called Choleric and that never panned out. Fast forward to 2 or 3 years later I asked Mark what was happening with that singer. So we got him out here and the rest you can say was history."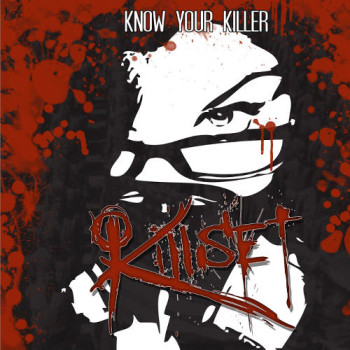 Jas also mentioned the process of auditioning other vocalists was to send demos out to them and getting the auditions back. During those tryouts they never found that front man to represent their sound. But Luca after much communication made the effort to come out and see how the guys worked together.
So here we have a 4-piece band becoming known for their energetic stage delivery and hard-hitting songwriting approach that is created under the production of established producer Eddie Wohl, who has worked with such notable acts as Ill Nino.
With this new creation of dedicated musicians, came the inevitable visit to a studio to begin the process of recording. During that process, each member knew this was a new venture that needed a new name. So during their last runs as A Race Called Man, the guys were getting recognized for an exciting stage presence, hence they 'killed' each set they performed, Thus was born the name, KillSET.
Moving on to their full length album Know Your Killer …
James 'Jas' Dillon: "We started recording it, and we were like you know what? This is something new why don't we come up with a new name? I liked A Race Called Man I thought we had it established.
The name KillSET comes from the chaotic live stage show. We are like KoRn, like Nonpoint with a lot of jumping and movement on stage. Mark had a friend in Florida who could design a logo for us. The first draft he did for us, it sounds cliché, but we knew that was the look for us.
When it came to designing an album cover, we had a friend who was a model and had a picture of her. We ran it by her to get her permission to use it. The whole concept of Know Your Killer, know who that person is before you make decisions."
A powerful concept indeed, the old famous adage is – "Keep your friends close, but your enemies closer."
Know Your Killer brings more of a "…know who you associate with…" vibe than keep your enemies close. With that said each song, with its melodic lyrical entries, and heavy riffs, brings that name full circle as songs of self-discovery, breakups, and many other themes attack this concept of knowing someone before you get hurt.
All in all Jas presented a simple and straightforward message of who KillSET is. He also wanted to send a message to you, the readers, for taking the time to learn about your favorite bands and even new ones. He also sends his love to the fan base and magazines such as the one you are reading right now.
So with my thanks going out to James 'Jas' Dillion talking to me and his band for showing a different side of heavy musicians often not seen, we bring this article to a close and encourage you to find more information on KillSET at: www.facebook.com/killsetofficial.