Eynomia launches GoFundMe campaign, features Mike Lepond of Symphony X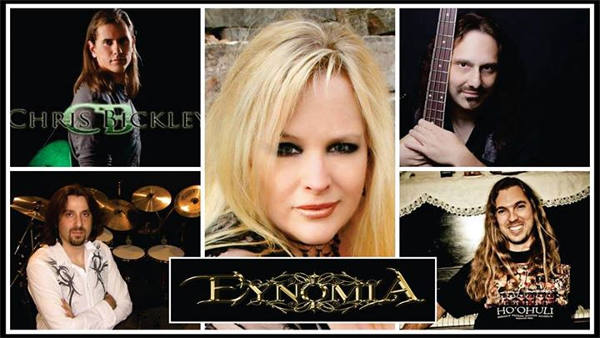 The Symphonic Rock/Metal project Eymomia, led by vocalist Phyllis Rutter, has launched a GoFundMe campaign supporting its upcoming debut CD release titled Break Free. The album will feature eight songs.
Eymonia is a five-piece Symphonic Rock/Metal band that is strongly influenced by European female-fronted bands. The project came together as each musicians connected on Facebook.
The project features Mike LePond (Symphony X, Mike LePond's Silent Assassins) on bass, Chris Bickley (Christine Ohlman band, Thunderhead) on guitar, Jimmy Pitts (Christian Muenzer band, Fountainhead) on Keyboards and Gaetano Nicolosi (Ron Keel band) on drums. A Minneapolis native, Rutter's career as a vocalist has led her to be inducted into the Mid-America Hall of Fame and, and she is a Minnesota Music Award winner.
With the majority of this project being done inhouse, The GoFundMe campaig aims to support the group by covering mixing, mastering and reproduction costs.
Production and engineering is being handled by Chris Bickley.
The Band:
Phyllis Rutter – Vocals
Chris Bickley – Guitar
Mike LePond – Bass
Jimmy Pitts – Keyboards
Gaetano Nicolosi – Drums
GoFunddMe Campaign: https://www.gofundme.com/hbhkjxjg
Offical Facebook page: https://www.facebook.com/eynomiaband/
ReverbNation: https://www.reverbnation.com/eynomia