by Franco Cerchiari
– Sr. Columnist —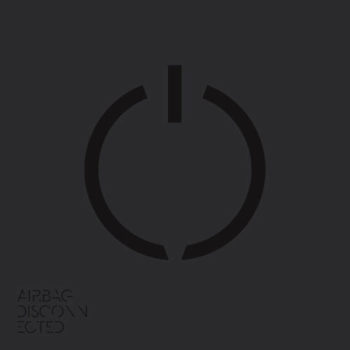 Not to be confused with the Hard Rock band from Argentina with the same name, this Airbag has released their latest, Disconnected, on the Karisma Records label, and the follow up to their much-lauded 2013 release, The Greatest Show On Earth. As Progressive as Progressive Rock can be, long lingering guitar solos with chords that stretch past the count of an individual musical bar blends with softly played synthesizers and keyboards, and almost whispering vocals (think Steve Wilson,) are earnest, and in top form. The music of Disconnected is hauntingly beautiful, moving, strange, and cosmic. Fans of Nosound, Lunatic Soul, Gazpacho, Sylvan, No-Man and Blackfield will want to add this release to their collections.
What an extraordinary collection of music this is. From the heavy guitar reverb of the opening track "Killer," to the gorgeous acoustic guitars of the gentle, "Broken," to the supernatural, eerie, dreamlike sequence of "Slave," that talks about the ending of a long lasting relationship, the listener is transfixed, almost as if staring into the darkest regions of outer space. What Prog Rock is, Airbag does it perfectly, and this release is proof. The longer this CD plays, the more real the music becomes, and it quickly becomes clear that the members of Airbag have some supreme talent in composing music that is moody, atmospheric, layered and intensely technical. Each track takes the listener on a voyage, of sight, sound and sensations. Synthesizers are used to their fullest potential to create that sound that is Progressive Rock, while the drums, lay a steady backbeat, but a closer listen reveals syncopated rhythms, with heavy uses of cymbal crashes.
A bit short at only 6 tracks long, Disconnected, however is just downright amazing. Listen to the title track that when hearing it, one will feel as if they are suspended somewhere between a dream and reality. Close your eyes when hearing this song, and as the song fades into black, you will be left with emotions that don't come to often when hearing music – breathless, spent, and moved. The title track in parts is soft, in others loud, at others heavy, while music that is bizarre but passionate as hell plays havoc with your sense of what is real and what is made up. Also worth a listen is "Sleepwalker" that will leave you spellbound, and the sensational guitars of the love song that is the closing track, "Returned," is a gorgeous beyond belief song that tells of a person who would do anything to be back in the arms of that loved one.
Again, this was downright marvelous. The mixing was incredible, the sound astonishing, with every note crystal clear. The vocals are audible and easily understood. The lyrics make sense, and the musicianship was breathtaking. Not a bad track to be heard, no "fillers" to have to worry will come along and ruin the progression of sensations that are felt during this CD's playing time. Of course, god awful American radio will let this perfect collection of music come and go with not so much as a mention, but for lovers of the intense, the heartfelt, the reflective, and the sincere type of Progressive Rock that Airbag plays – and plays so perfectly – this is a must have.
Genre: Progressive Rock
Band Members:
Bjørn Riis – guitar
Asle Tostrup – vocals, keys, programming
Anders Hovdan – bass
Henrik Fossum – drums
Track Listing:
1. Killer
2. Broken
3. Slave
4. Sleepwalker
5. Disconnected
6. Returned
Label: Karisma Records
Website: www.airbagdisconnected.com
HRH Rating 9/10