by Michael Allen
– Guest Columnist —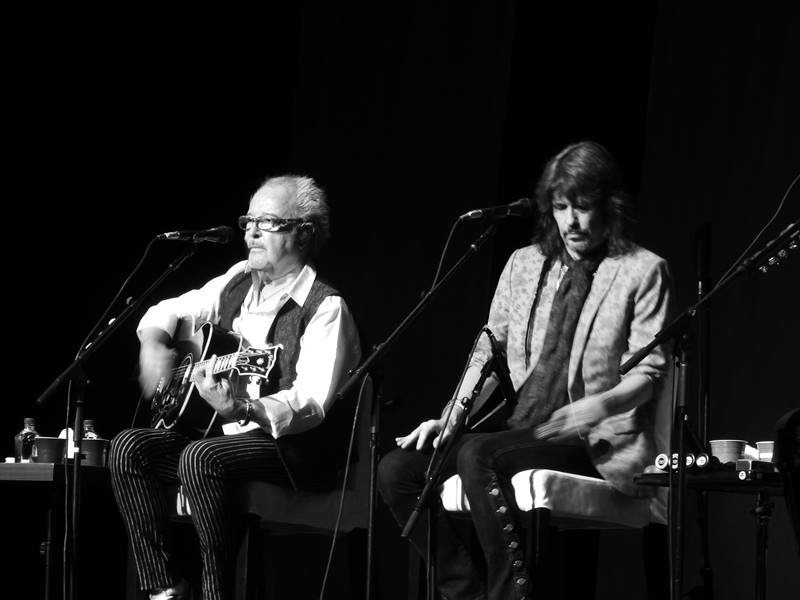 November 18, 2016 at The Carlsen Center in Overland Park Kan. —
Say what you will about Foreigner, but, at this point, a lot of people consider it a cover band. Jeff Pilson and Kelly Hansen have been in the band for nearly 13 years. As for Mick Jones, well, it's his band. The sax player/guitarist Thom Gimbel has been with the group for 23 years. Pilson, Hansen, Gimbel and Jones have been in Foreigner longer than the "original" lineup. Additionally, guitarist Bruce Watson has been with Foreigner for nine years.
Although the argument can be made that there's not much original music from this new incarnation, that's not really the band's fault. It's timing. Sadly, there's no real market for new music from Classic Rock bands on today's Rock radio. In 2009, Foreigner produced the album Can't Slow Down with two hit singles, "In Pieces" and "Too Late." But Foreigner tours pretty much year round. At 70, Jones still kicks ass with the attitude of a budding musician, still trying to prove a point.
At the Johnson County Community College in Overland Park Kan., Foreigner put on a really nice, intimate stripped-down acoustic performance that showcased all its hits and a couple of newer songs.
The show started off with "Double Vision," and from the beginning of the show, Hansen established himself as a very powerful front man with vocals that, at times, resembled a tenor sax. Although it's easy to get lost in the "Lou Gramm needs to be here" feeling, a few bars in, you realize that Hansen is more than apt and able to paint a picture every bit as bright as Lou Gramm. Songs like "Long Long Way From Home" and "Waiting For A Girl Like You" were performed perfectly.
Foreigner performed a couple newer songs; one from Can't Slow Down called "When It Comes To Love," which features smoothly blended lead and harmony vocals and a nice sax solo from Gimbel. Another newer song "Flame Still Burns," which Jones claims was written for a movie soundtrack, was reminiscent of vintage Foreigner.
All in all, the energy of Foreigner's show was incredible. The musicianship was stellar, and the overall vibe of the show was, as always, very exciting. One can only hope that they've only begun to hit their stride in this version of the band. The show ended with "Juke Box Hero," "Hot Blooded" and "I Want To Know What Love Is," and were performed perfectly.
This was a must-see concert for any new or longtime Foreigner fan. The band put on a very impressive and memorable show.
LIVE! | Foreigner Photo Gallery
Visit Foreigner online: http://www.foreigneronline.com/
Photos appear courtesy of Gary Dean Ash.