Jenner to Release 'To Live Is To Suffer'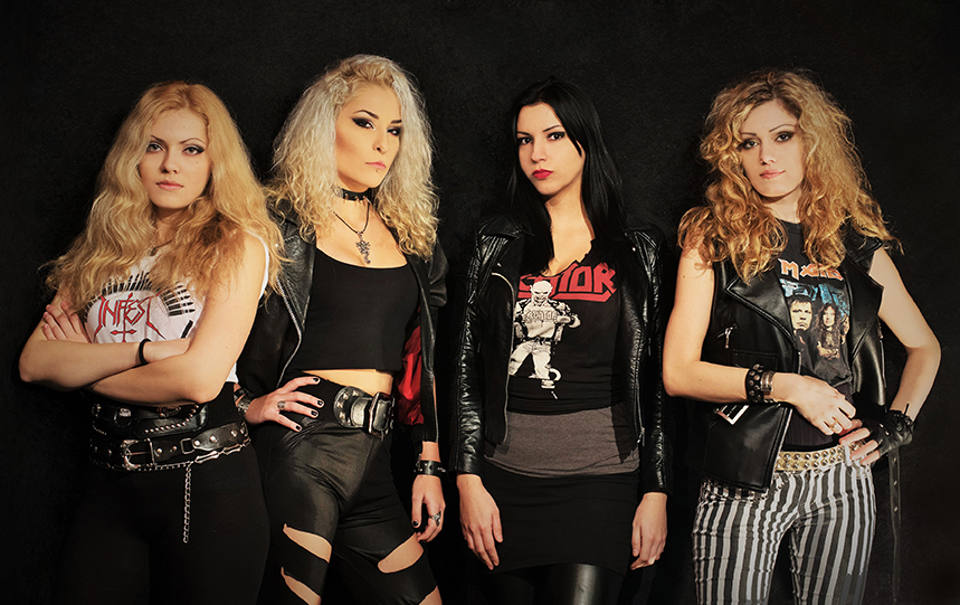 JENNER are the only all-girl Metal band from Belgrade area, Serbia. Expect nothing less than high-quality Speed Metal with huge potential!!!
First full-length album "To Live Is To Suffer" will be released on February 20th, 2017 on French label INFERNÖ Records!
JENNER are an all-female speed/thrash metal band from SERBIA playing Heavy – Speed – Thrash metal in their own particular aggressive way, mixing with brio the best of What HEAVY METAL and THRASH METAL offer!
"To Live Is To Suffer" is a superb 8-song album, including amazing guitar riffs, solid & high-pitched vocal lines, excellent taste for melody, as well as outstanding musical arrangements!
This sharp blade is definitely forged in 80's Metal and finds influences in bands like Exodus, Heathen, Anthrax, Agent Steel!
All songs deliver lethal doses of authentic Speed-Thrash metal, with a great personal touch; the result is not for weak ears!
JENNER Line-up
Aleksandra Stamenković – guitars
Marija Dragićević – drums
Mina Petrović – bass guitar
Anđelina Mitić – vocals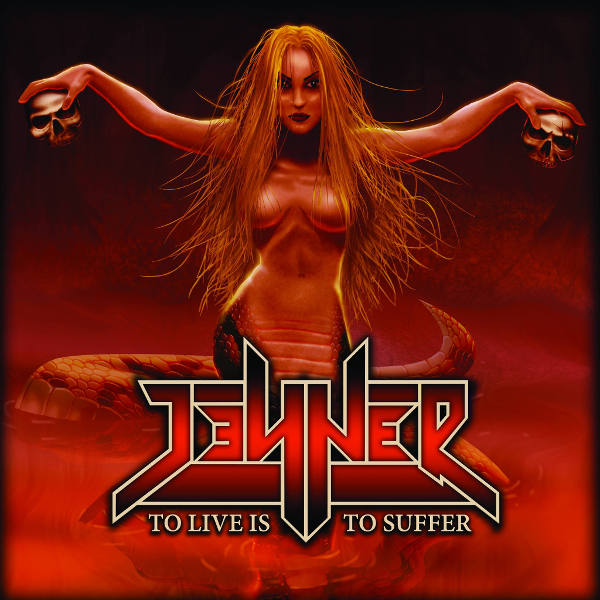 1. Factory of death 4:50
2. Hear the thunder roar 4:30
3. Demon's call 6:01
4. The heath is coming again 3:58
5. On the Judgement day 5:12
6. How deep is your greed 4:46
7. Silent killer 3:24
8. Opened (on the table) 4:21
Biography
JENNER is the only all-female speed/thrash metal band in Serbia. The band was formed in December 2013 by sisters Alexandra (guitar) and Marija (drums) with the goal of following their influences Judas Priest, Warlock, Grim Reaper… Their friends Andjelina (vocals) and Jana (bass) joined the band and they started covering their favorite songs of bands that are already mentioned.
After spending more time together and acquiring Alexandra, they took on a more ferocious and faster sound in the likes of Anthrax, Overkill, Exodus, Agent Steel… After a year of work, Jana was replaced by their current bassist, Mina and girls immediately started working on their own songs. Soon, they released Demo 2015, for the further band promotion and submission to Serbian famous Guitar festival in Zajecar which contained two songs, "Hear the Thunder Roar" and "On the Judgement Day" uploaded only on JENNER's official Youtube channel.
The audience in Serbia and even in other countries loved the demo, so they began working on the debut album. Marija was on a maternity leave for a year, so their good friend Selena Simic (Nemesis, Goatmare, and the Hellspades) helped them with some gigs and finishing their debut album "To Live Is To Suffer", soon to be released by French label, Infernö Records.
Influences: Iron Maiden, Judas Priest, Accept, Warlock, Grim Reaper, Anthrax, Overkill, Testament, Exodus, Agent Steel, Heathen, Metallica, Megadeth (early) among others.
Band contact:
facebook.com/jennerserbia
instagram.com/jenner_serbia