GIVEAWAY! | Torrefy Latest CD Release 'The Infinity Complex'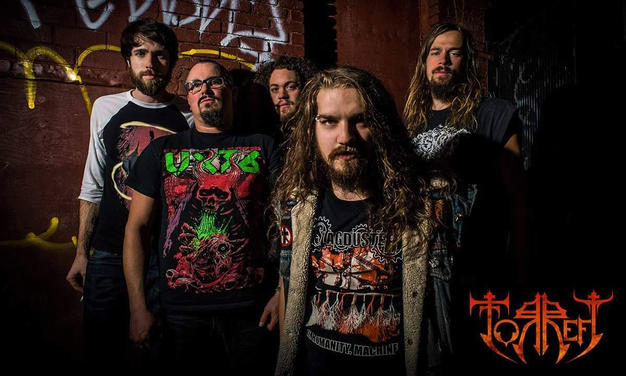 Torrefy, Clawhammer PR and Hardrock Haven is giving one lucky person the band's latest CD releas 'The Infinity Complex' …
Torrefy – "Thrashist Dictator"

Genre: Technical Thrash Metal | Progressive Thrash Metal
Band:
Adam Henry (Lead Guitar), Ben Gerencser (Rhythm Guitar), Simon Smith (Bass), Daniel Laughy (Drums), John Ferguson (Vocals)
Track List:
1. Planck Epoch
2. The Singularity
3. Hypochongea
4. Blinding the Beholder
5. Thrashist Dictator
6. Killed to Death
7. Infinity Complex
8. Celestial Warfare
9. Trial by Stone
Bio:
Torrefy will fry your mind with party-moshing riffs so god-damn electric your heart will keep up with the kick drum, and then slam you heavily into doom-clouded progressions that make a filled coffin look like a bubble bath. Torrefy fills its dark cathedral of sonic worship with thrash metal, blues, groove metal, death metal, black metal, classic rock, punk, stoner rock, grunge and music you just can't put a label on.
Buy the album: https://torrefy.bandcamp.com/
Like us on Facebook: https://www.facebook.com/Torrefy
Contest ends February 28, 2017!!!