LIVE! | Soto in Zoetermeer
by Elsie Roymans
– Sr. Photojournalist —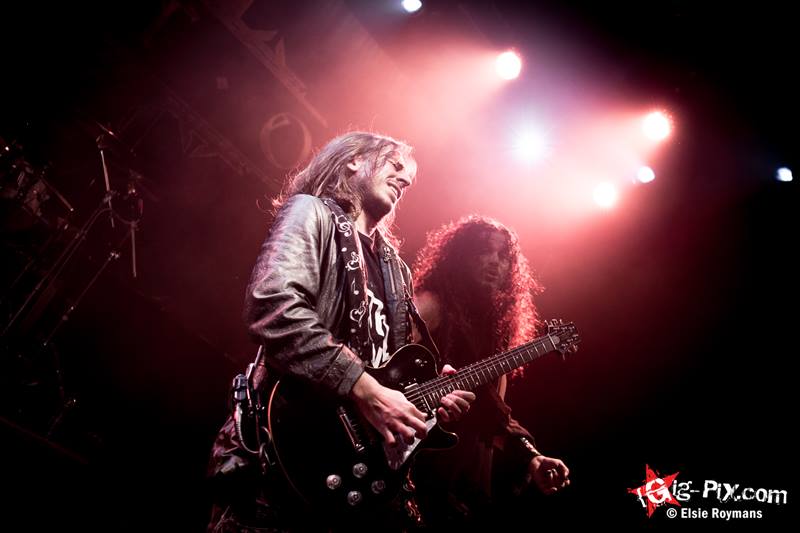 February 18, 2017 at Boerderij in Zoetermeer, The Netherlands —
SOTO, featuring namesake American vocalist Jeff Scot Soto (Yngwie Malmsteen, Talisman, Axel Rudi Pell, Soul Sirkus, Journey), is currently out on the road on his European leg of his 2017 tour in support of 2016's release of Divak. The Switzerland-based Hard Rock band's Vanadine and MarysCreek are SOTO's current support acts.
After two really nice, rocking support bands, Jeff Scott Soto entered the stage, this time with his band: SOTO.
Band Members
Jeff Scott Soto – (vox)
Jorge Salan – (lead guitar)
BJ – (keys, guitars)
David Z – (bass)
Edu Cominato – (drums)
Once again Jeff proved he is such a great performer like he mentioned on his social media, there were some technical problems in the beginning of the show. But he took it very well, with some jokes and like a real entertainer, but one with a heart of gold. It was a very energetic show. Try to catch the band if you can!
SOTO Concert Photo Gallery
Connect with SOTO here: http://sototheband.com/site/index.html
Vanadine Concert Photo Gallery
Connect with Vanadine here: https://www.facebook.com/vanadineband/
MarysCreek Concert Photo Gallery
Connect with MarysCreek here: https://www.facebook.com/maryscreek/