Pop Evil Rock 'n' Roll Now Tour
by Shawna Luehring
– Photojournalist —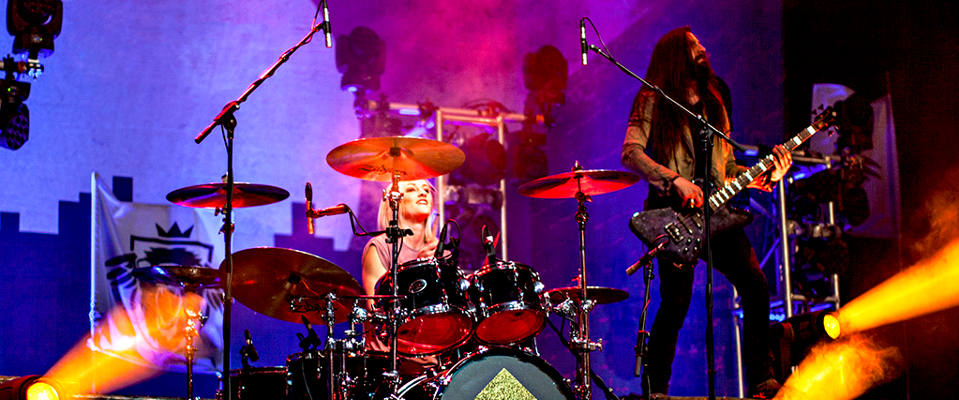 February 7, 2017 at Arvest Bank Theater at The Midland in Kansas City, MO. —
Pop Evil returned to Kansas City as the headlining act in support of its latest studio album release titled UP. As the band's popularity grows so does its live show, this time around with a bigger stage there were more props, a bigger light show, and stuff blowing up throughout the set was amplified by the group's electrifying performance.
There was lots of energy from everyone, especially new drummer, U.K.-based drummer Hayley Cramer, who replaced Josh "Chachi" Marunde. She is no slouch at the skins and definitely can hold her own behind the kit. Wow!
The was a good turnout of fans, this being a larger venue than previous stops here in Kansas City showed the band has a strong fanbase. The overall feeling was that Pop Evil are in charge of its stage show and are having a good time performing live.
Band:
Leigh Kakaty – lead vocals
Dave Grahs – rhythm guitar, backing vocals
Matt DiRito – bass, backing vocals
Nick Fuelling – lead guitar, backing vocals
Hayley Cramer – drums
Pop Evil Concert Photo Gallery
Connect with Pop Evil here: http://popevil.com/