The Dollyrots Return With New Album Whiplash Splash Coming March 2017!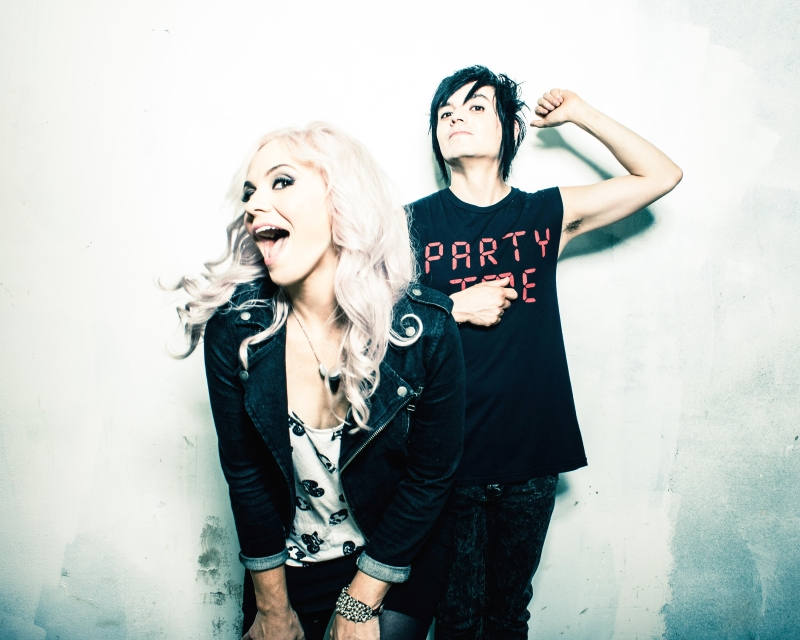 With all the things happening in the world currently, a dose of sunshine is needed, so it's very good timing that The Dollyrots are back with a brand new album! The wonderfully titled Whiplash Splash will be released on the 24th of March through Arrested Youth Records and will be the band's sixth studio album and first since 2014's Barefoot and Pregnant.
Whiplash Splash is a collection of infectious, upbeat punk rock with The Dollyrots typical fizzy twist to it. From the opening fun and frantic "I Do" through to a spiky cover of Karina & The Waves "Walking On Sunshine" to finish off the album, this record is an album to put smiles on the faces of listeners everywhere. Those who would like to be first to get their hands on Whiplash Splash as well as behind the scenes updates and other fun should check out the PledgeMusic campaign for the album.
As for the album's title, it is quite simple: Kelly Ogden has always wanted to be a mermaid. The bass slingin', microphone wielding frontwoman of The Dollyrots can expand on this a little:
"Growing up in Florida, we were always at the beach, or swimming in a pool or a lake or a spring. I've just always felt at home in the water."
Being suited to both land and sea has been a theme in Kelly's life, and has been woven into the imagery and songwriting on the Dollyrots' new album, Whiplash Splash. Being half human and half fish seems a fitting metaphor for the way the band now splits their time between downtown Los Angeles and coastal Florida, or how they manage to balance touring life on the road with parenthood at home.
2016 was another busy year for The Dollyrots. They released a brand new EP (Mama's Gonna Knock You Out) and their first live CD/DVD (Family Vacation: Live In Los Angeles), took part in an almost completely sold out UK tour with their good friends Bowling For Soup, and most importantly, had a new addition to The Dollyrots' family with the birth of their daughter Daisy Moon.
With a US tour already announced for the end of March to coincide with the album release and further touring plans in the works, 2017 is set to be another busy and successful one in the world of The Dollyrots!
The Dollyrots – Recording in Studio – Making the Next LP!

The Dollyrots are:
Kelly Ogden – Bass / Vocals
Luis Cabezas – Guitar / Vocals
Find The Dollyrots online: