LIVE! | Frank Carter and The Rattlesnakes
by Cynthia Jo
– Columnist —
April 20, 2017 at The Hit Hat in Los Angeles, CA. —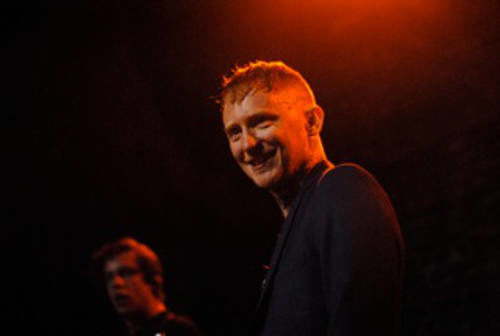 The hip community of Los Angles known as Silverlake doesn't quite seem like the one to be into Hard Rock—especially not Hardcore Punk. So when the popular The Hit Hat had a sold out show for British natives Frank Carter and The Rattlesnakes it had to be for a reason—it turned out to be a fantastic reason.
Hailing from outside of London, Frank Carter and The Rattlesnakes have become quite the sensation across the pond since forming in 2015. They released their second studio album Modern Ruin earlier this year to exceptionally great reviews. As much as their record, their live set is something not to miss.
As soon as Frank Carter and company hit the small stage the energy transformed that compact stage to the feel of a sold-out show at the Rose Bowl. One can tell Carter loves to be a frontman and the title suits him well. He is comical and very tentative at serving the crowd the showmanship one would expect from a punk act to have. The crowd reciprocated his energy and definitely showed him love by reaching out to him at every chance that they could.
If one were to describe the sound that these fine gents bring to the table, it is definitely punk—yet they thrive on elements of hard rock and some pop tones. The set list included much of their most recent full-length yet the crowd seem to know every single word. The 40-minute set didn't seem long enough but to those following Carter and company from day one, the last song of the night titled "I Hate You" was by far anything anyone felt. Frank Carter and The Rattlesnakes brought to one of the most hipsters suburbs in Los Angeles the most joyous sound and energy it much needed.
Set List:
Primary Explosive
Trouble
Juggernaut
Modern Ruin
Wild Flowers
Fangs
Lullaby
Vampires
Snake Eyes
Devil Inside Me
Paradise
I Hate You
For additional tour dates in the US and Europe visit: https://www.andtherattlesnakes.com/live