Lillian Axe | Lillian Axe
by John Kindred
– Publisher —
Rock Candy Records Remastered & Reloaded —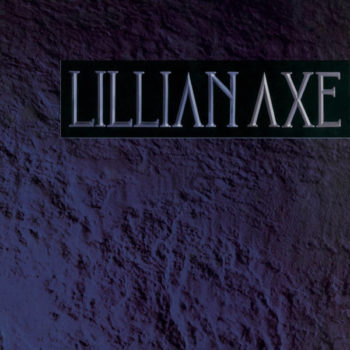 Lillian Axe gets the 'Rock Candy' sugary-sweet treatment as the label has reissued the band's debut self-titled album as a "special deluxe collector's edition," complete with a multi-page colored booklet with a 4000-word essay. The reissued album has been remastered in High Definition by John Astley from an audiophile recording from the original master, shaped from 24 BIT digital technology.
New Orleans-based Melodic Metal band, Lillian Axe, was formed in '83 by Stevie Blaze. The band first garnered interest from MCA records when Blaze along with drummer Danny King joined forces with vocalist Ron Taylor, guitarist Jon Ster, and Rob Stratton. The band released the self-titled debut studio album in '88 which was produced by the late Robbin Crosby of Ratt.
Containing 10 songs that reveled within the context of Melodic Metal, Lillian Axe's music carries an up-tempo and positive vibe. Combining Blaze's fluid and expressive lead guitar performances with Taylor's vocal prowess the band delivers smart, intelligible arrangements which fell in line with the feel good, party atmosphere of this particular genre during the '80s.
Opening the album is the uplifting "Dream of a Lifetime." Riding on a plateau built on synth arrangement the song plunges into the ring of an alarm clock before Ster and Blaze's guitars push forth with pompous mayhem. Listeners are teased with Blaze's harmony riffs and rhythmic crunch. "Inside Out" continues the melodic overtones. Here the band tries to deliver a catchy hook-filled chorus but falls a bit short on delivery. "Visions In The Night" opens more melodic-harmony-guitar phrasing parlaying over a catchy rhythmic arrangement. Again the chorus feels more like a bridge which builds to the solo section.
"Picture Perfect" has a typical metal rhythm of muted and open position chords. Here Blaze demonstrates non-metal influences in the section leading to the solo. "The More That You Get" intro and verse rhythm reminds one of the chorus vocal melodies from Rainbow's "Since You've Been Gone." "Misery Loves Company" opens a driving rhythm, which shifts through several patterns before returning to the original opening rhythm that turns out to be the chorus progression.
"Nobody Knows" is the first "ballad" on the album, Taylor sings over an acoustic melody. Taylor sings with more clarity to his voice, a little less grit. Certainly, this provides a change of pace as the songs up to now are each battling for a sense of identity. "Hard Luck" returns to a synth intro which builds into heavily distorted guitar rhythm. This song has a progressive feel and mixes in touches of melodic elements. "Waiting In The Dark" opens with a cool melodic theme, the drum and bass maintain a galloping up-tempo beat and the guitars are acoustic melodies with distorted overtones providing tension and aggression. "Laugh In Your Face" closes out the album. Again the band pushes forth with their up-tempo signature sound.
Lillian Axe finds a band discovering their musical identity. Key elements can be heard as the band finds their sound. The album is full of trademark harmony phrasing, varied textural elements, stylish vocals and a genuine feel good vibe make up the foundation for future releases that truly shine.
Genre: Hard Rock, Melodic Hard Rock, Melodic Metal
Band:
Ron Taylor – vocals
Stevie Blaze – guitar, keyboards and background vocals
Jon Ster – guitar, keyboards and background vocals
Rob Stratton – bass and background vocals
Danny King – drums
Additional Musicians:
Michael Dorian – keyboards
Nate Winger – background vocals
Paul Winger – background vocals
Production:
Produced by Robbin Crosby.
Track Listing:
01. Dream Of A Lifetime
02. Inside Out
03. Vision In The Night
04. Picture Perfect
05. The More That You Get
06. Misery Loves Company
07. Nobody Knows
08. Hard Luck
09. Waiting In The Dark
10. Laughing In Your Face
Label: Rock Candy Records
Web: http://www.lillianaxe.com/
Hardrock Haven rating:
(8 / 10)