The Dead Daisies with Order Of The Emperor
by Elsie Roymans
– Sr. Photojournalist —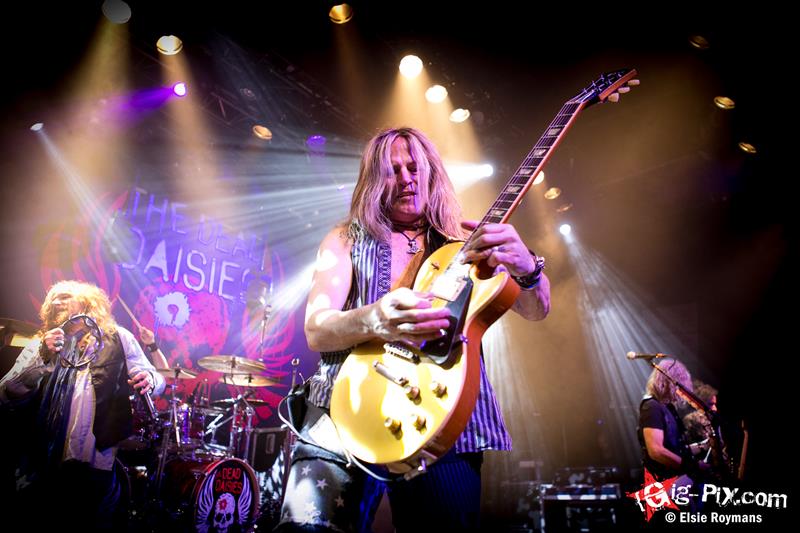 June 14, 2017 at De Boerderij in Zoetermeer, Netherlands —
The Dead Daisies recently made a stopped at De Boerderij for an exclusive Dutch show. This group of musicians from the Hard Rock and Metal genre comprise some of the best backing musicians in the business. United together, these 'hired guns,' so to speak, have banded together to create their own brand of Hard Rock.
Doug Aldrich (Whitesnake, Dio, Lion, Burning Rain), John Corabi (Mötley Crüe, The Scream), Marco Mendoza (Thin Lizzy, Whitesnake, Blue Murder), Brian Tichy (Ozzy Osbourne, Billy Idol, Whitesnake) and David Lowy (Red Phoenix, Mink) are five musicians with skills to stand together and create their own stamp on the genre.
With three albums released to date, The Dead Daisies (2013), Revolución (2015) and Make Some Noise (2016), the band has just released its first live album Live and Louder. The band is currently on the road touring throughout Europe, stopping by festivals, Hellfest and Graspop, and continuing to make a name for themselves.
The Dead Daisies with Order Of The Emperor Concert Photo Gallery
Connect with The Dead Daisies here: http://thedeaddaisies.com/
Connect with Order Of The Emperor here: https://www.facebook.com/orderoftheemperor/