GIVEAWAY | Walpyrgus Album Walpyrgus Nights on Cruz Del Sur Music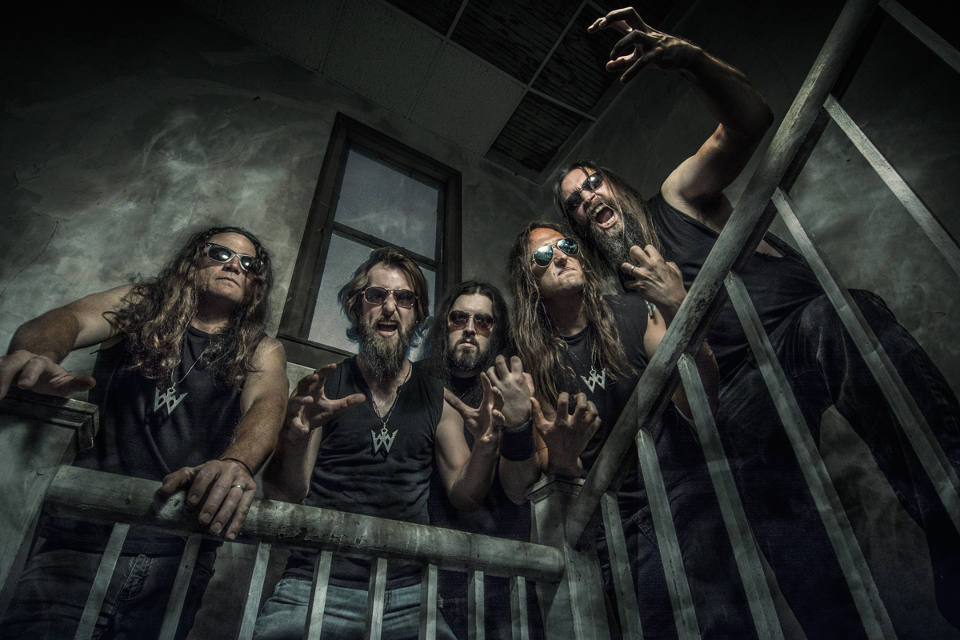 Featuring an all-star cast of Heavy Metal veterans, North Carolina's WALPYRGUS is proud to announce the forthcoming Cruz Del Sur Music release of full-length debut album Walpyrgus Nights. The album was released on compact disc, vinyl (featuring a 56-page comic book with lyrics!) and digital formats on June 9, 2017.
Walpyrgus Nights represents the full realization of the potential of this dangerous meeting of Metal minds. Hook after hook, cascading guitar harmonies, anthemic soaring vocals, and epic unexpected twists and turns abound on this eight-song opus. It is a genuinely inspired, wild, fun ride through the annals of classic Hard Rock and early Metal with a distinct personality. The album, which features the artwork of Gustavo Sazes (Morbid Angel, Arch Enemy, Firewind), was recorded in a variety of locations over the course of two intense years under the guidance of Tom Phillips, mixed by longtime collaborator Kevin "131" Gutierrez (Raven, Deceased, Believer) and mastered by Bill Wolf (Raven, While Heaven Wept).
So when the when the stars are right and you're alone, take a journey, lock the world tight and prepare yourself for the tales of demons, spectres, and witches rising on Walpyrgus Nights!
Walpyrgus – Walpyrgus Nights album stream / CD/Vinyl Purchase:
https://walpyrgus.bandcamp.com/album/walpyrgus-nights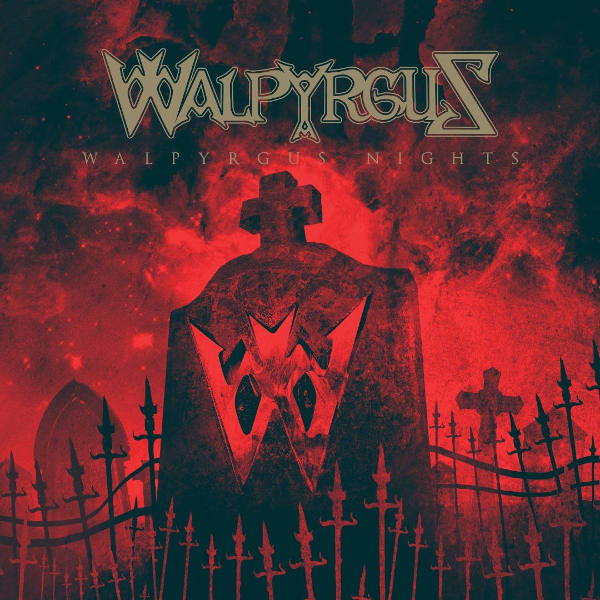 BIO
In 2012 a conglomerate of veteran Heavy Metal musicians joined together in North Carolina under the moniker of WALPYRGUS. Coming from long-running, respected bands, founding members Scott Waldrop (guitar/chief songwriter – TWISTED TOWER DIRE), Jonny Aune (vocals – TWISTED TOWER DIRE, VIPER), Jim Hunter (bass – WHILE HEAVEN WEPT, TWISTED TOWER DIRE, OCTOBER 31), Charley Shackelford (guitar – DAYLIGHT DIES) and Peter Lemieux (drums – VIPER) drew upon influences ranging from IRON MAIDEN, THE SCORPIONS, BLACK SABBATH to early SLAYER and even THE RAMONES – resulting in a harmonically rich, melodic, energetic take on classic Hard Rock/Heavy Metal.
Their eponymous debut EP was released on cassette via Swords and Chains Records (USA) in June 2014 and a deluxe 7″ vinyl/CD version followed on No Remorse Records (Greece) in November of that same year. In 2015 the band played The Ragnarökkr Metal Apocalypse Festival and began the tracking of their first full-length record. Shortly after recording his tracks Peter left the band for a fresh start on the West Coast and another NC veteran Carlos Denogean (SALVACIÓN) soon filled the vacated drum position. WHILE HEAVEN WEPT's mastermind Tom Phillips was invited to contribute keyboards to the album and ended up helming the production of the entire project. The following two years were spent crafting the record under his direction, highlighted by an appearance on the Metal Blade Records compilation Metal Massacre 14.
http://www.walpyrgus.com/
https://www.facebook.com/Walpyrgus/
https://twitter.com/Walpyrgus
Contest ends August 11, 2017!!!