Heaven & Earth | Hard To Kill
by Alexandra Mrozowska
– Sr. Columnist —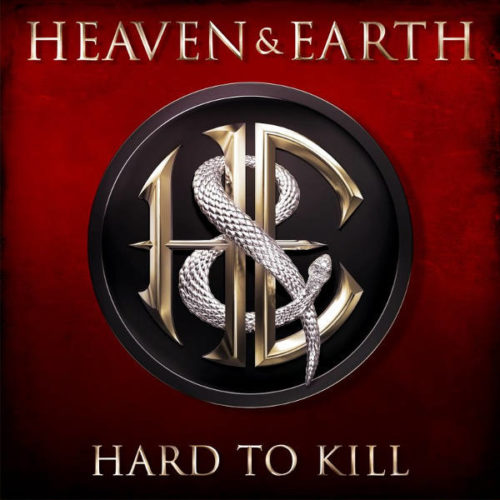 "If it ain't broke, don't fix it." Although it's mostly experiment that leads to enlightenment – in music and elsewhere – sometimes it's better to follow the above adage after all, and this is something the L.A.-based quintet Heaven & Earth must be well aware of.
In spite of years gone by and major changes within the band as well as outside of it, their newest album Hard To Kill not only picks up where 2013 Dig left off. What is even more surprising – it also doesn't fall far from 1999 all-star release recorded under the moniker of Heaven & Earth Featuring Stuart Smith, the one that started it all.
Stylistically, it's still pure, classic Hard Rock sound with a tint of blues – and a certain Purple-ish tone to it.
If it hadn't been for obviously modern production, the album's eponymous song alone might have served for a lost gem of the 1970s era. Its feisty, pulsating groove and lush instrumental background set the standard for the rest of the album, echoed in tracks like "Beautiful Monsters" or "Hellfire". Juicy, blues-infused tracks like "Till It's Over" and "The Game Has Changed" sound as if conceived halfway a spontaneous jam session in a smoky joint. On the other hand, the driving, stomping rhythm of "Anthem" shows yet another side to the "live vibe" so typical of the band's sound. There's also a place for pieces of emotionally laden balladry on the album, from semi-acoustic mid-tempo "Bleed Me Dry" towards the dramatized, bluesy vibe of "LA Blues" and dark-ish, moody tone of "Bad Man" – the latter giving Hard To Kill its deservedly haunting grand finale.
"We created a monster," goes Joe Retta in the seventh track on Hard To Kill and this is perhaps the best summary of all, the new offering by Heaven & Earth being a monster of a record indeed. The total number of songs on the album is eleven – each of them fueled by scorching fretwork and blaring Hammond sound and completed with tight rhythm section and Retta's powerhouse voice. And each of them, in its own unique manner, transforms what was best in 1970s Hard Rock and Blues Rock into the modern era. As proven by their newest release, Heaven & Earth are not only hard to kill – also, they're back with style.
Genre: Classic Hard Rock
Band:
Joe Retta – vocals, harmonica
Stuart Smith – guitars
Lynn Sorensen – bass guitar
Kenny Aronoff – drums
Ty Bailie – keyboards
Tracklist:
1. Hard To Kill
2. Walk Away
3. Till It's Over
4. Bleed Me Dry
5. The Game Has Changed
6. Anthem
7. Monster
8. LA Blues
9. Hellfire
10. Beautiful Monsters
11. Bad Man
Label: Quarto Valley Records
Website: http://heavenandearthband.com/ – https://www.facebook.com/pg/officialheavenandearth/
Hardrock Haven rating:
(9 / 10)