Kobra And The Lotus | Prevail I
by Alexandra Mrozowska
– Sr. Columnist —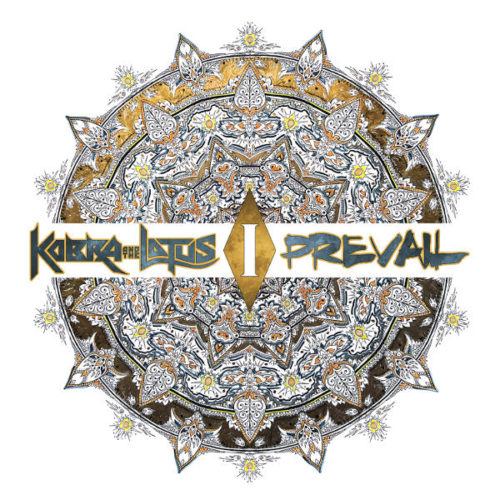 Gone are the days when having a frontwoman was a rarity for a Rock band, and when the boldest female pioneers of the genre were labeled "caricatures of male rockers" by narrow-minded music scribes. Now there's an entire league of Female-fronted Rock and Metal bands, one of them being the Canadian quartet Kobra And The Lotus under the leadership of Kobra Paige.
Kobra And The Lotus are classified as anything from Hard Rock to Power Metal, each of the labels being partially true as their sound combines elements of all cognate genres. Their newest output, entitled Prevail I and intended to be the first part of the double album, won't change this status quo for sure. There's no drastic evolution to the band's style this time around – it's the same combination of strong guitar riffs, anthemic choruses and powerful female vocals their listeners are already familiar with.
The message Prevail I unveils is clear – Kobra And The Lotus may have their roots in classic Rock and Metal, but their sound is everything but retro. The album certainly rides against the wave of nostalgia which makes the contemporary Rock and Metal acts mimic their '70s and '80s counterparts. Each of the ten songs that comprise it has a modern feel to it – heavy and gritty, it's surely closer to the likes of Lacuna Coil or Evanescence than any 'classic' Metal band. Starting with an almost literal bang ("Gotham"), it's tightly packed with dynamic, fast-paced gallops, Kobra Paige's operatic vocal lines adding a bit of anthemic quality to them ("TriggerPulse", "Prevail"). At times, the otherwise schematic tracks are diversified by an unexpected change of pace ("Specimen X (Mortal Chamber)," "Manifest Destiny"). There's one slow-ish track on the album – "Light Me Up" – but don't be fooled into thinking that what starts mellow, must also end this way.
As banal as it may sound, Kobra And The Lotus' biggest strength is its lead singer – or rather, her voice. Blazing through ten subsequent tracks which form Prevail I, Kobra Paige delivers an excellent vocal performance – dynamic and feisty when needed, and also surprisingly expressive at times ("Light Me Up"). The classically trained chanteuse surely possesses the skill, but what is perhaps even more important than that – she's able to reflect a wide range of different emotions in her singing voice, completing the lyrical tone of the album.
Every rose has its thorn, though – and in the case of Prevail I, it's certainly the overall sound. A bit too sterile in terms of production, with instruments buried in the mix and even the solo parts sounding hardly selective, the album opts for a "wall-of-sound" effect and loses much of its flavor as a result. And as the instrumental track number eight "Check The Phyrg" proves, with such skillful musicians on board it's hardly forgivable.
Bold, dynamic and modern, Prevail I echoes the current Rock and Metal scene with only a subtle, if any, look back on style labeled 'classic' or 'vintage.' A showcase of good musicianship and even better vocal shape, the album is another step forward for the Canadian band. And what is more important, it surely won't disappoint their staunch fans as well.
Genre: Heavy Metal
Band:
Kobra Paige – vocals
Jasio Kulakowski – guitars
Brad Kennedy – bass
Marcus Lee – drums
Tracklist:
1. Gotham
2. TriggerPulse
3. You Don't Know
4. Specimen X (Mortal Chamber)
5. Light Me Up
6. Manifest Destiny
7. Victim
8. Check The Phyrg
9. Hell On Earth
10. Prevail
Label: Napalm Records
Website: http://kobraandthelotus.com/ – https://www.facebook.com/KobraAndTheLotus/
Hardrock Haven rating:
(7 / 10)