Jakko Jakszyk of King Crimson
by Steve Patrick
– Sr. Columnist —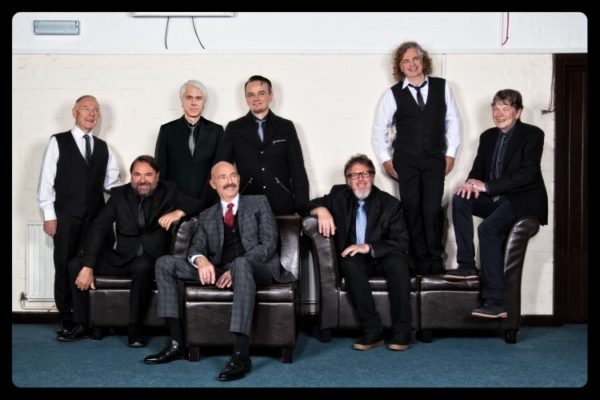 Change has always been an integral part of the music of Prog pioneers King Crimson. In 2018 the band will have been in existence for 50 years, but that longevity doesn't mean that there is anything stagnant or predictable about their sound. The current iteration of Crimson has been described by band leader and sonic mastermind Robert Fripp as a "double quartet."
The instrumentation and presentation of the current band is of course still Fripp's vision, but it is frontman Jakko Jakszyk that is the mouthpiece for the eight-member behemoth known as King Crimson. Jakszyk's role of interpreting half a century of King Crimson to audiences today cannot be understated. Alongside Fripp and Jakszyk, Crimson 2017 consists of Tony Levin, Mel Collins, Pat Mastelotto, Gavin Harrison, Jeremy Stacey, and Chris Gibson.
In addition to singing and playing guitar for King Crimson since 2013, Jakszyk is also well known for his skills in mixing. In particular, Jakszyk has a knack for remixing classic albums from artists like Jethro Tull and Emerson, Lake and Palmer. It's no wonder why Jakszyk's talents were utilized by Fripp to help usher King Crimson into its next phase.
In October, King Crimson released the excellent Live in Chicago which captures a show from June 28th of this year. Since not everyone is able to see the band in person, Live in Chicago offers the next best thing. Earlier this month, King Crimson fans were also treated to the release of the expansive 27-disc boxset Sailors' Tales (1970-1972) which features previously unheard studio recordings from band rehearsals to full alternate mixes and a vast array of live material from this period.
King Crimson is currently on tour in North America and Jakszyk was kind enough to take some time to speak with Hardrock Haven. During the chat Jakszyk spoke about his first exposure to the music of King Crimson, forming his friendship with Fripp, the challenges of remixing classic albums, and what this current lineup of the band has to offer:
::: Listen to the Interview :::
For more information, please visit www.dgmlive.com
Live photo by Spike Mafford. Group photo by Dean Stockings.