Helldorado, The Incredible Rock & Roll Freakshow
by Elsie Roymans
– Sr. Photojournalist —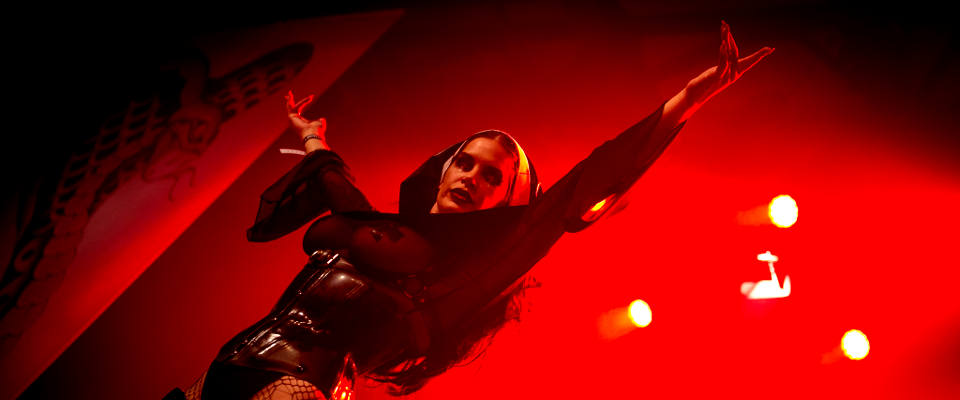 Novemeber 18, 2017 at Klokgebouw in Eindhoven, Netherlands —
Helldorado is a brand new heavy Rock event combined with an awesome sideshow and packed with crazy, sexy, strange and bizarre entertainment, offering fans a very hospitable and amazing event!
The atmosphere was great, nice food area, 3 stages (Tarantula, Cobra & Lion) filled with good music and even a comedy chapel.
Looking forward to next year's second edition! Everything was well organized nice job!
Helldorado Fest 2017 Photo Gallery
Line-up:
Triggerfinger • The Darkness • Red Fang • Nashville Pussy • Orange Goblin • The Death Do Us Part Dangershow • Imperial State Electric • The Lords of Altamont • Big Business • La Muerte • Kid Congo and The Pink Monkey Birds • Fifty Foot Combo • The Urban Voodoo Machine • The Rock 'n Roll Wrestling Bash • Birth of Joy • Dead Elvis & His One Man Grave • Tyler Bryant & The Shakedown • Tigre Blanco • Monomyth • Mambo Kurt • Dead Lord • Cunning Stunts Cabaret • DUEL • Komatsu • Captain Catastrophy • Bob Slayer • Brandy • Dennis & Denvis • Jeroen Leenders • Lucy Hopkins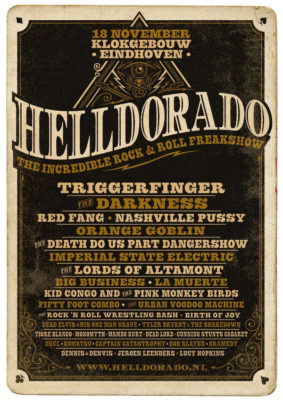 Official Website: https://www.helldorado.nl/