Nick Miller | Ocean and Earth
by Joe Mis
– Sr. Columnist —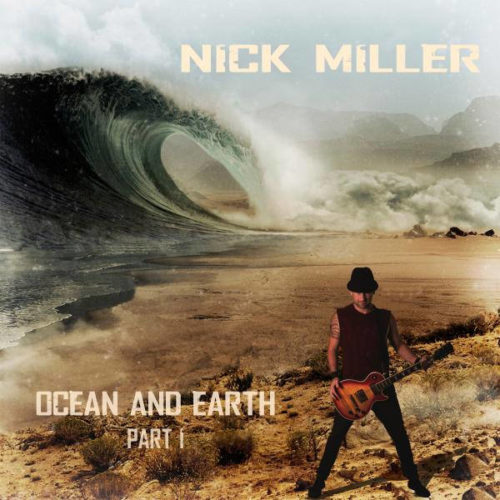 Fans of guitar rock and instrumental metal have a reason to rejoice – Australian guitar master Nick Miller has put together a new gem entitles Ocean And Earth. He's also made it available at no cost from his website!
For those not familiar with Nick, he hails from Sydney, Austrailia – but has relocated to Nashville. Nick started off playing guitar for the Aussie band Longreef but decided to focus on solo work and relocate to the US. On this two-part masterpiece, Nick recruited Nashville veterans Mike Bailey (drums), formerly of Blackhawk, and bassist Michael Howard (Jason Aldean) for the bottom end on 2 tracks – "Misty Bayou Spirit Love" and "Devil Named Sanchez."
Ocean – Part I is composed of 4 tracks, each with a distinct style and tempo. "Into the Blue" is an amazingly flowing mid-tempo instrumental, and features some intense solo work. Much like guitar hero Mark Knopfler, Miller does not need to blind his listeners with raw speed – but proves he can when it is warranted by the song. He focuses more on melody, flow, and overall musicality. "Touch the Horizon" is a lower key, a smoky blues-based rocker with a great – but more paced and controlled – lead break and intricate rhythm lines. "New Tide" stats as an ethereal, almost atmospheric synth piece with a definite "oceanic" ebb and flow, and mellow acoustic style guitar. Nick cranks up the guitars in a most Satriani-like way on the upbeat and bouncy "One Way Ride" – definitely the highlight of Part I thanks not only to Miller's spectacular guitar work but also the incredible drum work laid down by Mike Bailey.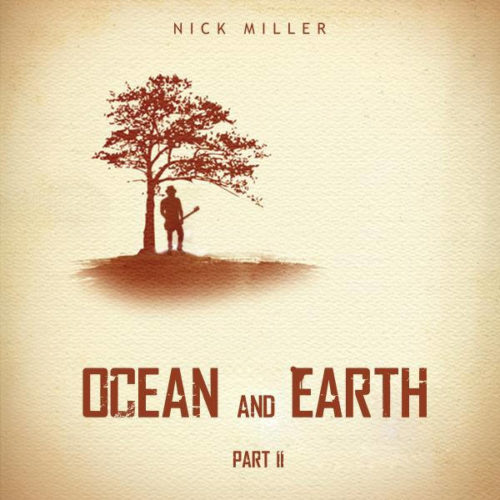 Earth – Part II is also a 4-track section, but the tone is a grittier and more "down-home" thanks to the fine display of Nashville's Southern Rock, Country, and Bluegrass influences. "Misty Bayou Spirit Love" opens with banjo, rolling bass, and booming drums – and is all about rhythm. The mix of banjo and metal guitar works quite well. The short and sweet "Ja Nae Nae" is a wonderful slow rocker with a real blues-rock feel to it, one that will bring some of the best of Mark Knopfler to mind. "The Devil Named Sanchez" is all about the bass line and steel-string Nashville influences (and even a little flamenco thrown in for good measure), with Miller's guitar spiraling over a very intense bass and drum line – but all work together with no one instrument overshadowing the other. The soft rocker "Four Gypsies" closes the release in fine style and features a truly emotional and passionate solo.
Nick Miller has the wonderful ability to set moods for his tunes within the first few notes, and then carry it throughout. Ocean and Earth is a collection of 8 tracks, each different and distinct. Many instrumental collections all have tracks that sound the same, perhaps with one or two with a slightly different feel, but O&E presents 8 unique tunes/sounds and is full of surprises. Miller even preserved the "separate" tone for each part by using different engineering teams on each (Richard Chycki on Ocean, Lij Shaw and Chris Graham on Earth).
In a nutshell, Nick Miller's Ocean and Earth is one of the better instrumental releases in recent memory. These eight melodic tracks were created by a guitarist who is fully comfortable with his skills and is obviously concerned more with melody and composition than with playing "fast" or "flashy" These are "truly" songs, not collections of riffs and fills built around solos and breaks. Nick Miller pulls out all the stops and delivers strong instrumental rock without getting lost in a barrage of rapid-fire notes.
Check out Nick's YouTube channel for insights on the composition and recording of each track – his comments and insights add new depth to a fine release.
Recommended for all fans of guitar rock.
Genre: Instrumental Rock, Metal
Band:
Nick Miller (guitars, bass, keys, banjo, loop programming)
Mike Bailey (drums, percussion)
Michael Howard (bass and percussion on "Misty Bayou Spirit Love" and "Devil Named Sanchez")
Track Listing:
Ocean – Part I
1. Into The Blue
2. Touch The Horizon
3. New Tide
4. One Way Ride
Earth – Part II
5. Misty Bayou Spirit Love
6. Ja Nae Nae
7. The Devil Named Sanchez
8. Four Gypsies
Label: Independent
Website: https://www.elnicomiller.com/
Hardrock Haven rating:
(9 / 10)