Denied to Release 'Freedom of Speech' in February on Sliptrick Records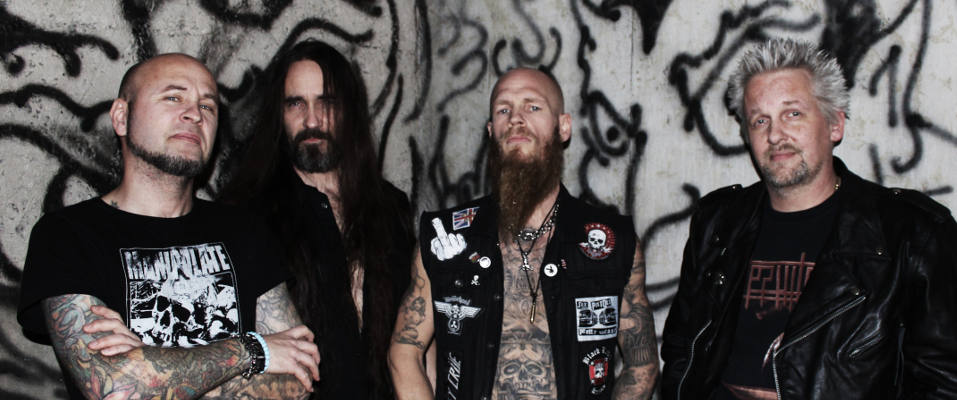 Our new album, "Freedom Of Speech" will be released on 13th of February via Sliptrick Records. The cover artwork for the disc was created by Alexander Lifbom. Co-produced, mixed & mastering by Fredrik Folkare at Chrome Studio Stockholm, Sweden. Lead vocals on all tracks by Johan Fahlberg (JADED HEART) except "Don´t You Know Me", The Ferryman" and "Freedom of Speech". Keyboard and effects by Fredrik Folkare. Very special guests on the album: Chris Laney (PRETTY MAIDS), Fredrik Folkare (UNLEASHED, FIRESPAWN), Andreas Larsson & Madde Svärd.
Lyric video for the track "Scarred Soul" out on Friday 22th December and "The Other Side" in January. Produced by Quantic Productions.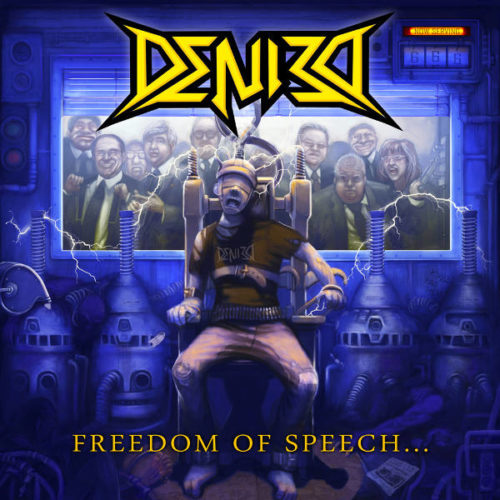 "Freedom of speech" track listing:
01. Alive
02. Don´t You Know Me (featuring Chris Laney)
03. Scarred Soul
04. Domestic War
05. The Other Side
06. The Ferryman ( featuring Andreas Larsson)
07. The Devil In Me
08. Three Degrees Of Evil
09. False Truth
10. Freedom Of Speech (featuring Madde Svärd)
11. Stay Hungry (bonus track)
"We are super proud to finally release all the details for our new album "Freedom of speech! Once again, artwork made by the incredible Alexander Lifbom! Mastermind Fredrik Folkare (UNLEASHED, FIRESPAWN) has co-produced the album and has also handled the mixing and mastering. He has made the best sounding album in the history of the band that for sure will stand the test of time! It´s heavy and crushing, right in your face! We wanted a different sound comparing to our previous cd "Let them burn" and Fredrik did a great job! He has also contributed with keyboards, effects and also a killer outro guitar solo on the track "The devil in me". Our longtime friend and brother, Johan Falhberg has taken care of all lead vocals on the album except for three tracks. Johan has also been a big part of the album, writing great lyrics and melodies. Chris Laney (PRETTY MAIDS) has done a guest appearance in the song "Don't you know me" that he co-wrote with the band and Johan Fahlberg. Chris also wrote all the song melodies and lyrics for the track "Domestic War". Singer Andreas Larsson who officially left the band late this year is handling the vocals for "The Ferryman" which he also wrote song melodies and lyrics for. The female vocals on the album are done by Madde Svärd at the end of the title track for the album. We have put our hearts and souls into every single track on the album! Some tracks are by far our heaviest ever and we have also written the most catchy and melodic stuff ever". A perfect mix of where the band stands today!"
Official Websites:
www.deniedworld.com
www.facebook.com/deniedworld