Rob Wylde of Midnite City
by Derric Miller
— Managing Editor —
Midnite City lead singer, songwriter, and guitarist Rob Wylde checked in with Hardrock Haven to talk about their new stellar debut self-titled album; what the band's sound is all about; how the band came together and Pete Newdeck's role not just as the drummer but also as the producer and engineer of the album and how it impacts the band's sound; upcoming tour plans; what's up with Tigertailz where he's also the lead singer; and a whole lot more.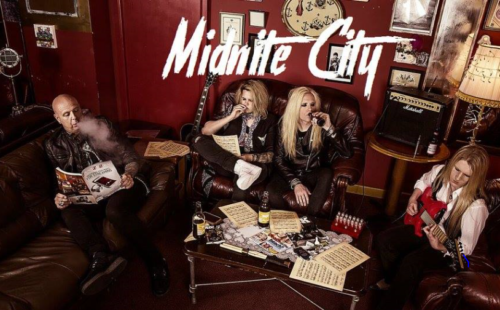 Wylde has been a friend of Hardrock Haven for over a decade, dating back to the band Teenage Casket Company (TCC) circa 2005. We also catch up on TCC, Sins of America, and his time living in the U.S. for a few years in the Boston area.
He's a talented songwriter and a kick ass interview. Tune in now to catch up on everything Wylde, and check out the new Midnite City release today.
::: Listen to the Interview :::
Visit Midnite City online:
www.facebook.com/midnitecityuk