by Mark Allen
Staff Writer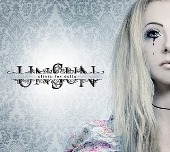 Note to all the metal guitarists of the world: just because your wife is pretty as an angel does not mean she can actually sing like one. It's a note that Polish axe-slinger Maurycy "Mauser" Stefanowicz needs to be sent ASAP, before his wife Aya's banal vocals butcher another batch of otherwise solid songs.
For the uninitiated, Mauser scorched the strings for a time with Polish death metal mavericks Vader before parting company with them to form Unsun with his wife, Aya. Rather than the extreme metal from which he had emerged, Mauser and Aya steered their conjoined careers in the gothic/symphonic metal direction. Their debut was a rather lackluster affair marred by muddy production values, but now they have returned with their sophomore album, Clinic for Dolls, and while it is a major step up in the production department, it still suffers from one glaring flaw: Aya's vocals.
It's not that the Polish beauty sings badly, it's more that her voice is far too weak and fragile for the beefy metal backing her. She seems to be striving for the epic approach of Amy Lee (Evanescence) but lacks the power to reach such euphoric heights. Her husband unleashes thundering riffs, the drums double-kick like a miffed mule, and polished heaviness abounds, but at the forefront are these rather heavily-accented vocals that possess all the strength of a cobweb. It's a jarring mismatch, one that all the slamming power chords, sonic bombast, and slick atmospherics cannot overcome. Sure, she's easy to look at—most women chosen to front rock/metal bands are—but music is about the ears, not the eyes, and it is preferable to listen to a pug-ugly girl sing well than listen to a pretty girl sing poorly. Unfortunately for Unsun, Aya falls into the latter category.
That said, the music itself is actually pretty good. Mauser knows how to play, and while his skills here are more about hard rocking riffs than technical showboating, those riffs are delivered with above-average talent. The solos don't exactly melt the flesh from your face, but they're more than serviceable, and work well within the somewhat narrow confines of the goth-metal genre. The bass booms prominently, maintaining a thick bottom end that the production caters to, a common trend in today's metal scene. The drums pack a punch, the pounding rhythms impacting with a plethora of power.
The tracks themselves range from terrible ("Clinic for Dolls") to decent ("Mocker") and everything in between. In terms of song structure, the band fails to find good chorus hooks most of the time, and that, combined with the weak vocals, seriously hamstring the enjoyment factor of this album. About the only demographic that may be satisfied is the youthful and typically less-discerning Hot Topic crowd who believe that anything goth is automatically cool. The lyrics certainly cater to them, with lines like "What can I say when I'm out of breath / Unable to find the key to cheat death" and "Hell was too cold / Love's gone away / Ultimately slain." If dark and brooding is your lyrical tone of choice, then Unsun has you covered like a bandage over a freshly-sliced wrist.
In the end, what you have here is some pretty cool music and superb production sullied by weak singing and boring choruses. If Mauser dusts off this band for a third outing, perhaps he should consider making it an instrumental album, because when you hear Aya's overwrought, lackluster vocals, you'll wish that Unsun was unsung.
Genre: Gothic/symphonic metal
Band:
Aya (vocals)
Mauser (guitars, samples)
Heinrich (bass)
Vaaver (drums)
Track Listing
1. The Lost Way
2. Clinic For Dolls
3. Time
4. Mockers
5. Not Enough
6. The Last Tear
7. Home
8. I Ceased
9. A Single Touch
10. Why
Label: Armoury Records/Mystic Production
Hardrock Haven rating: 5.4/10
by Franco Cerchiari
Staff Writer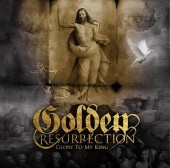 If you have heard the magnificent ReinXeed release, Majestic, then you should have great anticipation to take hold of ReinXeed guitarist/vocalist Tommy Johansson's side project Golden Resurrection also featuring vocalist Christian Lijigren (Narnia, DivineFire.) Showcasing neo-classical/shredding guitar work by Johansson that could rightly be placed alongside of Yngwie Malmsteen, Jason Becker, Rusty Cooley or even the brilliant Michael Angelo Batio, Glory to My King does indeed have some major strong points. With of course each song about a belief in Christ, His teachings, His life and His death on the cross, the tracks are melodic, riff filled, rich and complete with some guitar work that is incredible.
Sometimes it becomes a bit much hearing a "sermon" and in moments the overall message and lyrics becomes a tad much, but one should know, by a title such as Glory to My King what it is they are in for.
Track 6 "Proud To Wear the Holy Cross," does seem to repeat many of the lyrics time and again throughout this track's playing time. However the fluctuation of the vocal lines during the chorus was redeeming.
The keyboards and guitar come across strong, both giving a layer of music under the vocals, and heard together are wonderful. And of course the beyond good guitars of Johansson do make this a CD that followers of neoclassic shredding need to hear. On the flip side, a strong, more prominent bass line would have brought a stronger "thunder" as it seemed on many tracks that the bass guitar was barely audible at best.
Lijigren is an admirable vocalist but his style seems to be better suited for hard rock (at times reminiscent of Russell Allen,) rather than the melodic power metal that is heard here. What made Majestic such a standout (along with the guitar work) was the melodic metal voice of Johansson. The vocals here on Glory to My King, while in many moments are harmonious, seem to be stuck in a sort of "flux" that instead of these huge, soaring, to the heavens voice that melodic power metal is so known for, they seem to remain at the middle range. During certain tracks ("God's Grand Hotel," "The Final Day,") his voice reached higher but even in moments he seemed to be out of his comfort zone.
But what must be given notice are the harmonies of "Never Look Back," the astounding, seemingly never ending guitar solos of "The Final Day," the keyboards of Olav Andersson (Grand Stand/Audiovision) on "Golden Flames" are beyond good. Superbly mixed by Eric Martensson (W.E.T./Eclipse,) overall the sound was excellent, the production strong, and each musical note clear and easy to be heard.
Sadly not a CD that stands out (again like Majestic did,) but in its own way here is a CD rich in melody with some amazing musicians at the helm. Johansson is indeed a powerfully talented guitarist whose work alone makes this a CD guitarists the world over need to hear.
Genre – Melodic Power Metal
Musicians:
Christian Lijigren – lead vocals
Tommy Johansson – guitars, keyboards, vocals
Olav Andersson – keyboards, vocals
Rickard Gustafsson – drums
Stefan Kack – bass
Track Listing:
See My Commands
Best For Me
Glory to My King
Never Look Back
The Final Day
Proud to Wear the Holy Cross
Golden Flames
God's Grand Hotel
My Creation
Label: Rivel/Lijigren Records
Hardrock Haven Rating: 8/10
by Joe Mis
Staff Writer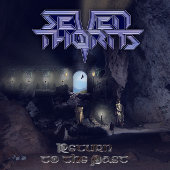 Denmark's Seven Thorns is ready to unleash a new assault on the power metal world with their upcoming album Return To The Past. The band has taken great pains to purify their music and make it the epitome of the genre, and have succeeded remarkably well. Filled with hooky riffs, booming drums and solid vocals, this album will please any power metal fan.
Lyrically powerful and musically solid, Seven Thorns' roots reach back to 1998, but the band really solidified when drummer Lars Borup joined forces with vocalist and songwriter Mik Holm. Numerous internal issues plagued the band and their first album was recorded but never released. Finally the group finally managed to stabilize and focus on their music.
"Liberty" opens the album with big sweeping guitars and a powerful drum line. The theme of fighting one's own battles and not folding to outside pressures recur throughout the album. Guest guitarist Olaf Lank lays down a remarkable solo that highlights both his own talent and that of regular guitarists Gabriel Tuxen and Christian Strojer. "End Of The Road"gives keyboard player Asger Nielsen a moment in the sun, and the passionate voice of Erik Blomkvist blends nicely with the classically tinged guitar work of Tuxen and Strojer. "Through The Mirror" turns the speed down from 11 to 10 and gives drummer Borup and bass player Nicolaj Marker a chance to stretch their legs. This track have a very classical feel and could have easily appeared on one of Yngiwie's albums. Nielsen's keyboard work is quite slick here as well, making this easily the best track on the CD. Superb vocals and great teamwork highlight the galloping "Freedom Call," along with some excellent guitar solos.
"Countdown" gallops along at high speed and allows Blomkvist to push the top of his vocal range. The opening of "Forest Majesty" is the only real break in the album's intensity, but the double bass attack begins anew almost immediately. "Spread Your Wings" has a great opening riff – very much a conventional metal groove, but as before the rapid fire drums and bass return in earnest. "Fire And Storms" and the finale "Return To The Past" compete the aural assault.
Having refined their music to such a pure extreme makes Return To The Past a power metal showcase, but the album is so pure it is like drinking distilled water – sooner or later you need something with a different flavor. Almost all of the tracks have the same underlying tempo and the drum attack seldom seems to vary in speed or intensity. There is some variation in vocal timing and tempo, but at times it seems that different lyrics are the only way to tell one song from another. Non power metal fans will probably like each track on its own, but the relentless pounding across the CD will quickly wear them out. This aside, Return To The Past is slickly produced and well engineered. Everything is crisp and clear, as power metal should be.
Fans of power metal will love this album, but Seven Thorns will probably not bring new fans into the genre due to the unrelenting intensity and lack of easy differentiation between the songs. The band is definitely pure traditional power metal, and play their music with fire and passion. Immensely talented, Seven Thorns will only get better as they grow and begin to vary their sound and add some real originality to their tracks. If you like pure power metal with a hint of classical inspiration, don't miss it.
Return To The Past drops on 14 January 2011.
Genre: Power Metal
Band:
Erik "EZ" Blomkvist (vocals)
Lars "Laske" Borup (drums, backing vocals)
Nicolaj Marker (bass, backing vocals)
Gabriel Tuxen (guitar, backing vocals)
Christian B. Strojer (guitar, backing vocals)
Asger W. Nielsen (keyboard, backing vocals)
Mik Holm (backing vocals, composer)
Guests: Mikkel Henderson (keyboards), Olaf Lenk (guitar solo on "Liberty" & "Return to the Past")
Track Listing:
1. Liberty
2. End of the Road
3. Through the Mirror
4. Freedom Call
5. Countdown
6. Forest Majesty
7. Spread Your Wings
8. Fires and Storms
9. Return to the Past
Label: Nightmare Records
Website: www.myspace.com/seventhorns , www.seventhorns.com
Hardrock Haven rating: 7.5/10
by Alissa Ordabai
Staff Writer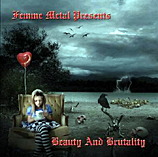 A two-disk compilation of female-fronted metal and rock released to support Cancer Research UK features 31 tracks of material ranging from operatic pomp-metal to punky pop-rock. It is, however, the former style which dominates this release, as if to convince that a female voice in metal goes best with gothic atmospherics, lavish theatricality, and mock-operatic delivery.
This idea, apparently, has taken root within contemporary metal so well that the pattern repeats itself track after track: ambitious string arrangements, commonplace vocal temperaments set over big orchestral pretensions, conservatoire-trained (or pretending to be such) smarmy voices, racing metal riffs supporting sweet pop melodies, and spooky, eerie atmospherics. Anyone who hasn't been following female talents in metal closely within the past 10 years will find that this model has now been brought so such sleek perfection that finding true vocal individuality here is less likely than in the context of Broadway musicals.
It is perhaps against this streamlined approach that true individuality really stands out on this release. Reactive Black with their unashamedly decadent delivery and Iggy Pop-meets-Pet Shop Boys-meets early Metallica eclecticism show that there is still scope for a female voice in metal – beyond unctuous pseudo-gothic atmospherics and opera-scale diva pretensions. DEADMANSWAKE and Vanity Link demonstrate that you don't have to have a big voice to be a true rock vocalist and to be able to deliver a poignant message, both offering welcome breathers for such an intense record jam packed with apocalyptic visions.
But spectacular displays of authentic vocal talent, true drama and wonderful melodic imagination still find place on this compilation. "Absence of Light" by Dimlight is one such track where finely wrought atmospheric soundscape accentuates the numinous voice delivering an inventive, protean melody. Here you start of believe that good taste, imagination, and an ability to create a unique atmosphere can still co-exist when women are represented in metal. Moreover, this track is a proof that a female rock singer can have choices beyond portraying lovers, mourners, or angels of destruction.
True self-expression has always come easier to women in jazz than in rock, maybe because jazz never tried to objectify women the way that rock has traditionally done. But metal is a relatively young genre – too young for succumbing to rigid models, yet mature enough for more women to start exploring ways in which it can resonate with their inner selves, as opposed to blindly following clichés and fulfilling expectations of the male-dominated industry.
Track Listing:
CD1
1. ReVamp – "Head up High"
2. Exilia – "No Tears for You"
3. DAMA – "Rainy Roads"
4. Magion – "War of Hearts"
5. Soulmaker – "A Vide"
6. The Mary Major – "Morning Sickness"
7. Disdained – "Longing for Serenity"
8. Asrai – "Stay with Me"
9. Crownless – "Lost Inside"
10. re-Vision – "Shapeless"
11. Infinite Tales – "Running Away"
12. One Without – "Withered Serenade"
13. Aperioin – "Shine"
14. Reactive Black – "Thoughts"
15. Appartition – "Elysium"
16. Triaxis – "Gates of Damnation"
CD2
1. Epica – "Unleashed"
2. DEADMANSWAKE – "Back to Blood"
3. Vanity Ink – "Smell the Party"
4. Seven Kingdoms – "Somewhere Far Away"
5. Diva Suicide – "Crystals"
6. Exoterik – "Butterfly in Your Hand"
7. Özge Özkan – "My Cold One"
8. Kivimetsän Druidi – "Jäässä Varttunut"
9. VIRUS IV – "Frightening Lanes"
10. Solsikk – "Volatile Territory"
11. Dimlight – "Absence of Light"
12. Raven Tide – "Doom Reveil"
13. A New Dawn – "Masque of the Red Death"
14. Velvet Seal – "Inner Guillotine"
15. Ex Libris – "Destined"
Label: Femme Metal
Online: www.femmemetal.net
Hardrock Haven rating: 6/10
by Trevor Portz
Staff Writer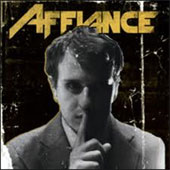 For those unfortunate enough to see the film Multiplicity, you may recall that when Michael Keaton cloned himself, each successive clone turned out more and more…well…stupid. As with any metal subgenre that emerges and catches on, it becomes inevitable that millions of clone bands will start to appear, and in a similar fashion, the clones often become more generic, less interesting, and, frankly, stupid. Metalcore has suffered this fate on a global scale due to the seemingly endless number of bands cropping up with the urge to sound (and look) like any number of others, and distinguishing between bands can be virtually impossible. Cleveland's Affiance is a band that more or less fits this description, yet somehow has managed to create an album that is not only listenable, but actually reasonably good. While it doesn't break any ground, No Secret Revealed is of high-enough quality to at least keep itself from being a total throwaway.
The songs that make up No Secret Revealed are generally high-energy metal romps, with a fair bit of groove thrown in (not entirely unreminiscent of later period Sepultura, groove-wise). What the band absolutely excels at, however, is writing with the mindset that one riff/tempo/groove is not enough to create an interesting song. The tracks feature plenty of tempo and riff changes, which help keep everything moving along and this, in turn, saves the album from being a boring blur.
Technically speaking, No Secret Revealed is tight and well performed. It may not be Dream Theater in terms of over-the-top technicality, but the band members are extremely proficient at what they play, which is far from two-note nu-metal. Now, to be fair, many bands are made to sound great via a few clicks of a mouse and some Pro Tools wizardry, but to stay optimistic, we'll assume that the fixing was minimal.
On the less positive side, vocalist Dennis Tvrdik, while technically a talented singer (who relies almost entirely on clean vocals, a rarity in metalcore), has a whine that takes away from the overall intensity of the album. The songs race along, packed with vitality and anger, yet the vocals always seem two seconds away from becoming little more than a cowering figure wailing out "please don't hurt me."
Lyrically, things are also a bit silly, with "Der Fuhrer" leading the pack. Other than Mel Gibson, the world knows—and still feels the pain–of the atrocities committed by Hitler and the Nazis; of that there is no question. The statements made here, however, provide no new insight, and instead feel like little more than a mid-grade history report on World War II. They come across as a forced effort to sound intelligent or political (as do many songs here), and ultimately come off as juvenile.
Now, whiney vocals aside, No Secret Revealed, on the whole, is a decent enough record. It would be ridiculous to call it a masterwork of metal genius, as it does fit a little too perfectly into the sea of metalcore banality. However, the members of Affiance and just good enough at what they do—both writing and playing—that with a little creativity, they could break away from the scene and become something more memorable. Perhaps on their next album, secrets will be revealed, the first of which will be that they have more to offer than many of their peers.
Genre: Metalcore
Band:
Dennis Tvrdik (v)
Brett Wondrak (g)
Dominic Dickinson (g)
Erik Kemme (b)
Bradley Newshutz (d)
Track Listing:
Mad As Hell
Call To The Warrior
Nostra Culpa
For Power
A Monster Fed
The Hive
A Reading From The Book Of…
Der Fuhrer
Dissent!
Calculate and Control
Label: Bullet Tooth
Website: http://www.myspace.com/affiancemusic
Hardrock Haven rating: 4.8/10
by Joe Mis
Staff Writer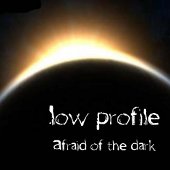 Hailing from Florida's sunny Palm Coast area, Low Profile is trying to prove themselves to be more than a cover band by releasing a CD of all original music entitled Afraid Of The Dark. Despite the entire lineup being Florida transplants from the northeast or mid-Atlantic states none of them are senior citizens – go figure. This trio delivers some decent new hard rock while tipping their hats to some of the greats of the 1980s.
The members of Low Profile aren't kids. They've been kicking around the Florida music scene for a number of years, and that experience shows in their music. Low Profile writes well focused and well structured songs, and their level of musicianship is very good. Their roots go back to the classic hard rockers of the early to middle 1980s, but they deliver their catchy hooks and riffs with solid teamwork and a modern touch. Their "veteran" experience shows throughout the album, particularly their fine use of backing vocals.
Lead vocalist / guitarist (and New York native) Reg Monsanto has a gruff and somewhat dry voice, well suited to the hard rock genre. His range is a bit limited, but he stays within it and delivers the goods. Monsanto is a good guitarist as well, laying down some thick and juicy hooks and nice solos. Fellow New Yorker Fred Peterson brings a big and crunchy bass to the band, and can play quietly in the background or step to the front. Drummer and D.C. native Ralph Abraham is a solid drummer and displays solid teamwork, working nicely with both bass and guitar.
"Afraid of the Dark" opens with a nice Dokken-esqe acoustic guitar and bass passage and features some great harmony vocals, chugging guitars, bubbling bass and strong lyrics. "Wandering" is a simple and soft rock track with some fine acoustic work, a great bass line and a fine lead break. Big drums and a touch of sleaze rock infect "I Like It", but this track is one of the weaker on the album – it seems a bit forced, although the guitar solo is fantastic. The band switches toke totally and goes ultra heavy in "A Punk Like Me" and fills the song with grinding guitars, energetic drums and great bass. Good lyrics and solid harmony vocals brighten the upbeat rocker "Rain," while a big bass groove and "Alice In Chains" style vocals drive "Going Down Again."
"Let It Go" and "Waiting" have more of a pop rock feel to them thanks to simple and bouncy bass and drum lines. The band does not seem to be in their comfort zone on these tracks – some of the "pop" elements seem forced as if they really wanted to do something harder but held back a bit. "Call Of The Wild" opens with some tribal drums and intense bass, but becomes the band's vocal showpiece with nicely layered harmonies over some powerful riffs. The band manages to set a truly dark and creepy mood in the somewhat spooky "Neverland," while "Sleeping With The Enemy" takes its energy from a great drum line. "Black Widow" wraps the album with some great acoustic guitars that lead to a big arena-rock track with a solid sing-along chorus.
The only persistent negative on "Afraid Of The Dark" is the engineering. All the tracks have a bit of a muddy sound, but fortunately it is consistent so it is easy to balance out with equalizer settings. Low Profile makes simple, basic and direct rock, and the roughness of the recording in a way almost adds to the atmosphere.
Low Profile is a decent band and deserves more than just a cover band reputation. There is real talent here, both in terms of musical ability and songwriting talent. Despite a few rough spots on the CD, Afraid Of The Dark will appeal to almost any fan of hard rock or commercial rock. The band's enthusiasm and raw talent easily overcome the flaws, so the good here far outweighs the bad. They are a young band and need to settle on a preferred style. They seem at their best at the opposite ends of the spectrum – playing hard and heavy stuff or soft ballads. They wash out a bit when holding the middle ground or reaching for a "pop" sound. While it may not be the proverbial "diamond in the rough," Afraid Of The Dark is certainly is worth a listen.
Genre: Hard Rock
Band:
Reg Monsanto (lead vocals, guitars)
Ralph Abraham (drums, backing vocals)
Fred Peterson (bass, backing vocals)
Track Listing:
1. Afraid Of The Dark
2. Wandering
3. I Like It
4. A Punk Like Me
5. Rain
6. Going Down Again
7. Let It Go
8. Waiting
9. Call Of The Wild
10. Neverland
11. Sleeping With The Enemy
12. Black Widow
Label: LP Records (Indie)
Website: http://www.myspace.com/lowprofilepalmcoast , www.lowprofile-theband.com
Hardrock Haven rating: 8/10
by Mark Allen
Staff Writer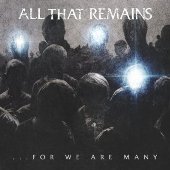 Following the ultra-melodic sensibilities of this group's previous release (2008's Overcome), many fans wondered if all that remained of All That Remains was a has-been band more interested in pleasing the modern hard rock crowd than continuing to lead the New Wave of American Heavy Metal charge. Sure, the commercial crowd had enthusiastically embraced the band–or at least, their hit singles–but could All That Remains reclaim the fickle fallen-away fans who demanded brutal heaviness while simultaneously keeping the mainstream hard rockers happy? For We Are Many, the band's fifth studio album, answers that question, and the answer is a resounding yes.
For We Are Many immediately caters to the we-want-it-heavy component of their fan base with the thunderous intro "Now Let Them Tremble" which is all death-metal growls and powerful thrash rhythms custom-designed to prove that they can still slam out the savagery when they so choose. This brief opener quickly segues into the title track, showcasing a relentlessly aggressive pace and Philip Labonte in full-blown screaming mode with nary a clean vocal in sight.
"But what about those clean vocals?" you ask. "I like the band better in melodic mode." Well, fear not, because once All That Remains finishes their heavy-handed silencing of their critics, they immediately start incorporating the melodic hooks and clean vocals that helped them gain crossover success. This is a pattern the band will carry throughout the album, expertly merging the thrashing metalcore of their genesis days with the commercial catchiness that has defined their more recent output. Nearly every chorus is crafted around a killer hook and sung cleanly to appeal to the melodic fans, but often with screaming and/or growling background vocals to remind everyone that this is, indeed, a heavy metal band. As formulas go, this one works surprisingly well.
Adam Dutkiewicz (guitarist for Killswitch Engage) returned to produce this project (he also produced the band's breakout album The Fall of Ideals) and the sonic quality is absolutely impeccable. If the band paid a million bucks for this production job, it sounds like they got every penny's worth. If they didn't pay a million bucks, well, it certainly sounds as if they did. Dutkiewicz is a maestro knob twiddler, knowing with unerring instinct when to bring the heavy factors to the forefront and when to let the hooky melodies surface through the metal maelstrom.
The members give it their all and their energy comes through loud and clear. Labonte has been accused of being a better screamer than a singer, and it is an accusation that is, quite frankly, sustained, but that should not be interpreted to mean that his clean vocals are drab, for they are not. Labonte can sing perfectly fine; it's just that his screams pack a little more power and emotion. Speaking of emotion, guitarist Oli Herbert lays it all on the line with his playing, his technical wizardry ably matched by his string-scorching passion. The raging riffs and rumbling rhythms intertwine with some relentlessly-powerful drumming, the sum of all the parts meshing together to form one massive melodic metalcore monster.
All That Remains have, against all odds, found a way to please their older fans while maintaining their hold on the newer ones. The metalcore market should eagerly devour this album like a hungry wolf feasting on the flesh of its fallen prey.
Genre: Melodic metalcore
Band:
Philip Labonte (vocals)
Oli Herbert (lead guitar)
Mike Martin (guitar)
Jeanne Segan (bass)
Jason Costa (drums)
Track Listing
1. Now Let Them Tremble
2. For We Are Many
3. The Last Time
4. Some of the People All of the Time
5. Won't Go Quietly
6. Aggressive Opposition
7. From the Outside
8. Dead Wrong
9. Faithless
10. Hold On
11. Keepers of Fellow Man
12. The Waiting One
Razor & Tie/Prosthetic Records
Hardrock Haven rating: 9/10
by John Kindred
Staff Writer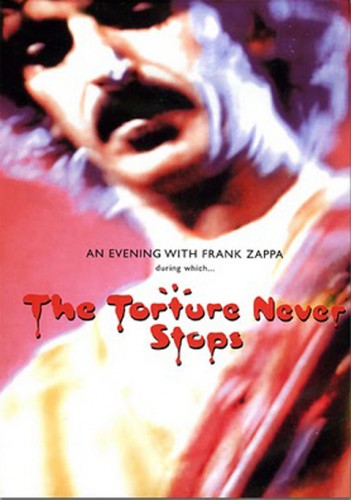 The legacy of composer Frank Zappa spans more than 30 years. Eagle Rock Entertainment returns to the video vaults to revive, in its entirety, Zappa's '81 Halloween concert, which originally aired on MTV. Evening With Frank Zappa During Which … The Torture Never Stops DVD features 24 songs that originally are found on the albums Tinseltown Rebellion and You Are What You Is, also released in '81.
Recorded in New York at The Palladium, Zappa performs and directs his band through these eclectic songs. Zappa's band included the best musicians available; Ray White, Tommy Mars, Scott Thunes, Chad Ackerman, Ed Mann, Bobby Martin and Steve Vai.
Zappa's music highlights diverse explorations into a multitude of genres. His experimentation focuses on utilizing many types of instruments. Unfortunately, music fans must be a fan of the less-than-serious lyrics that float over the top of the complicated music. The quirkiness of the lyrics' whimsical banter is better suited to fans of Weird Al Yankovich than serious rock fans.
The spotlight really shines on the musicians as they express their talent guided by Zappa's baton from the opening track to the finale. Many know of the talents of Steve Vai, but the lesser-known musicians stand equally with Vai and Zappa. Bonus features include two additional live songs, "Teen-Age Prostitute" and "City Of Tiny Lites," a videography, discography and a photo gallery.
Considered a musical genius among his peers and fans, Frank Zappa recorded and produced more than 60 albums during his career. As a modern composer, his lavish and unique musical landscapes brought inspiration to aspiring musicians. Although his music isn't for everybody, you can't dismiss his contributions to the world of music. Releases like Evening With Frank Zappa During Which … The Torture Never Stops provide a historical time stamp for current and future fans to enjoy indefinitely.
Label: Eagle Rock Entertainment
Line-up:
Frank Zappa (guitar, vocal)
Ray White (vocal, guitar)
Tommy Mars (keyboards, vocal)
Scott Thunes (bass, vocal)
Chad Wackerman (drums)
Ed Mann (percussion, vocal)
Bobby Martin (keyboard, sax, vocal)
Steve Vai (guitar, vocal)
Track Listing:
1. "Black Napkins"
2. "Montana"
3. "Easy Meat"
4. "Beauty Knows No Pain"
5. "Charlie's Enormous Mouth"
6. "Fine Girl"
7. "Teen-Age Wind"
8. "Harder Than Your Husband"
9. "Bamboozled By Love"
10. "We're Turning Again"
11. "Alien Orifice"
12. "Flakes"
13. "Broken Hearts Are for Assholes"
14. "You Are What You Is"
15. "Mudd Club"
16. "The Meek Shall Inherit Nothing"
17. "Dumb All Over"
18. "Heavenly Bank Account"
19. "Suicide Chump"
20. "Jumbo Go Away"
21. "Stevie's Spanking"
22. "The Torture Never Stops"
23. "Strictly Genteel"
24. "The Illinois Enema Bandit"
Features:
Region 0
Note: Additional performances from the concert and one short:
1) Teen-Age Prostitute (live)
2) City Of Tiny Lites (live)
3) You Are What You Is
Discography
DVDography
Liner Notes
Photo Gallery
Dual Layer
Full Frame -
1.33
Audio:
Dolby Digital 2.0 Stereo – English
Hardrock Haven rating: n/a
by Jonathan
Guest Staff Writer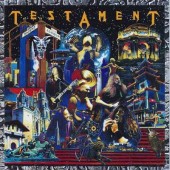 You're going back in time, the year is 1995 and a sold out audience is assembling outside the Fillmore in the San Francisco bay area. This is the legendary Fillmore where Pink Floyd, The Doors and many other music icons have graced the stage. But is any of that really important to those now filing into the venue? No, it's quite incidental. What is important is who's about to take the stage, and that is Testament, one of thrash metal's most underrated yet most influential bands. Having formed in the early 80′s, Testament set musical standards that others had to follow and many have fallen short trying.
Always maintaining an upper; even superior standard of musicianship they don't fall victim, like so many; to the great musical depression of the 90′s. The year is 1995 and a new less educated, and much less skilled form of music called alternative / grunge has dominated the airwaves. This is music without guitar solos, musicians without image wearing flannel; so strung out on drugs that they can only play their instruments at an elementary level at best. Testament and their fans however, aren't slaves to radio so they're not affected by this backwards way of thinking; which becomes evident on this very night.
What follows is an entire show that clearly illustrates how it's to be done, musicianship at its finest. From "The Preacher" to "Dog Faced Gods," the night takes you on a ride throughout Testament's historical years up to 1995. Each song serves up like a greatest hits with an equally great performance.
Fast forward now, back to the present. A re-release of the out of print, Testament Live At The Fillmore is being brought back to the fans; and with the three additional acoustic studio songs at the end of the CD. Paul Stanley from KISS once stated around the time of their acoustic release, "If it's a great song then it should sound great acoustically as well." Testament proves that Paul couldn't be more right. "Return To Serenity," "The Legacy" and "Trail Of Tears" all sound just as good if not better than the original versions. Testament also show that a thrash metal band can be multidimensional.
Testament Live At The Fillmore is an example of metal excellence!
Band:
Chuck Billy: Vocals
Eric Peterson: Rhythm/Lead/Acoustic Guitar
James Murphy: Lead/Rhythm/Acoustic Guitar
Greg Christian: Bass
Jon Dette: Drums
Star Nayea: Backup Female Vocals [Tracks 15 and 17]
Track Listing:
1. "The Preacher" – 4:20
2. "Alone in the Dark" – 4:37
3. "Burnt Offerings" – 5:15
4. "A Dirge" – 2:04
5. "Eerie Inhabitants" – 3:51
6. "The New Order" – 4:32
7. "Low" – 3:13
8. "Urotsukidoji" – 3:48
9. "Into the Pit" – 2:55
10. "Souls of Black" – 3:39
11. "Practice What You Preach" – 5:00
12. "Apocalyptic City" – 5:58
13. "Hail Mary" – 3:45
14. "Dog Faced Gods" – 4:47
15. "Return to Serenity" – 5:56
16. "The Legacy" – 5:17
17. "Trail of Tears" – 6:17
Rating: 10/10
by Alex Barbieri
Staff Writer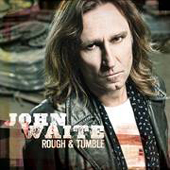 Ask any rock fan who grew up in the '80s about John Waite, and they'll probably smile and agree that he has one of the most signature voices of the era. Well, Waite is back to rough of us a bit with a delightfully inspired album of Nashville-tinged rock 'n roll.
Rough & Tumble is Waite's first studio album of original material since 2007's Downtown: Journey of a Heart and long-time fans will not be disappointed. The album features some of the best melodic moments of his career but—to Waite's creative credit—it is not a safe retread of a proven pop formula.
Rough & Tumble has a stripped down, organic rawness to it. Gone are the huge multi-layered vocals and keyboards in favor of guitar/bass/drums purity. At first a little disconcerting, you'll soon realize the more straightforward sound is the perfect showcase for Waite's clear emotive vocals, and also sounds just downright cool.
Credit for this new direction must go in part to Matchbox Twenty guitarist Kyle Cook, who was Waite's songwriting partner for the past year and a half. The combination of Waite's rich, dignified vocals and Cook's Southern honkytonk Strat is both sexy and stunning.
On the Tom Pettyesque "Evil," Waite sings, "Start to feel the rush of the 4/4 time / Moonlight's kickin' in the door." The slithery groove and sultry vocal will make you want to turn up the red lights and dance like no one's watching.
Waite goes for the gold on "If You Ever Get Lonely, a ballad so beautiful, it will stop you in your tracks. One of the best songs of Waite's career, it is as "hit single" as a song gets. (Producers of Showtime's Californication series should take note: this is the perfect song for an episode.)
The acoustic "Skyward" is another highlight: simple yet lush, it is both inspiring and life affirming. And "Better Off Gone" is immediately one of the best breakup songs of all time; full of motion and hope. Gonna let these horses run straight into the morning sun / I'm better off gone. Waite reminds us it's ok to live, love, lose—and, if needed, relocate.
John Waite—one of rock's rarest gems—is back and better than ever. Buy Rough & Tumble and be reminded what great rock music is supposed to sound like. And if you get the chance, see Waite live this time 'round if you can.
Genre: Rock-Country
Band: John Waite – Vocals
Luis Maldonado – Electric and Acoustic Guitar
Shane Fontayne – Electric and Acoustic Guitar, Acoustic and Baritone Guitar
Kyle Cook – Electric and Acoustic Guitar, Programming and Harmony Vocals
Tim Hogan – Low End David Santos – Bass Guitar
Mike Webb – Hammond B3 Organ
Billy Wilkes – Drums and Percussion
Fred Eltringham – Drums and Percussion
Rodger Carter – Drums and Percussion
Bobby Keys – Saxophone
Jennifer Paige – Background Vocals
Track Listing:
1. Rough & Tumble
2. Shadows of Love
3. Evil
4. If You Ever Get Lonely
5. Skyward
6. Sweet Rhode Island Red
7. Love's Goin' Out of Style
8. Better Off Gone
9. Further The Sky
10. Peace of Mind
11. Mr. Wonderful (Bonus Track)
12. Hanging Tree (Bonus Track)
Label: Frontiers Records
Online: http://johnwaitethegreatest.web-log.nl/johnwaitethegreatest/2010/12/rough-an-tumble-tracklisting-and-info.html
www.facebook.com/people/John-Waite/1383702065  
Hardrock Haven rating: 8/10
by Trevor Portz
Staff Writer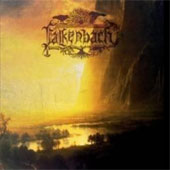 It seems that in the nearly 20 years(!) that Viking metal has been a recognized metal subgenre, essentially two Viking "tribes" have emerged. On one side, we have the more extreme-metal influenced groups that like to lace in folk melodies and what not, but are still more traditionally black metal-esque. Good examples would be Ensiferum, older Enslaved, and the [luckily] reformed Einherjer. On the other side are the more epic bands, most of which are focused on slow-paced, drawn-out tunes that oftentimes feel like (and occasionally are) traditional folk songs played electrically. Leaders here would be Moonsorrow, Thyrfing, and the sorely missed Otyg. Falling into the latter category, Germany's Falkenbach is back with its first album in 5 years, Tiurida. The question is: does it really stand up to its heathen brethren?
As with those of their ilk, Falkenbach's metal is mid-paced and epic. There is little concern for complex riffing or tempo changes, and most songs repeat their core riffs so often that one wonders how the musicians keep track of where they are in the song. This is not inherently a bad thing—most dance and pop music seems to thrive on repetition. Those songs, though, rarely stretch to the 7- or 8-minute mark, whereas most of the tracks here do. Perhaps not all would agree, but 8 minutes of slow repetition can be rather… well… boring. Compounded with the fact that each song follows the same trend, Tiurida does little to hold the listener's attention. Sure, the aforementioned Moonsorrow often far surpass the 8-minute mark, with songs breaking even the 20-minute barrier, but they grow and change steadily, feeling more like epic tales than endless repetition.
Now, it's unfair to deem Tiurida a bad record, especially based solely on its lack of diversity. Many bands have made careers out of musical sameness. When looked at from a more historical sense, these songs are probably much more akin to the folk music from which they are inspired than any blast-beat fueled neoclassical song about a dragonslayer. In fact, if one were to strip away the modern instrumentation and harsh vocals (fairly sparse here anyway), it's hard to imagine even an actual Viking finding it to be anything but authentic. So from that standpoint, Falkenbach are doing a bang-up job of keeping the history they espouse alive.
So sure, Tiurida is not as full-on exciting as Frost or In the Sign of the Raven, but it's likely it was never intended to be. As a pure piece of folky Viking metal (assuming there is such a thing), it's a clear victory. Maybe next time Falkenbach should throw in a blast beat, though, just for kicks.
Genre: Viking Metal
Band:
Vratyas Vakyas (everything)
+various session musicians
Track Listing:
1. Intro
2. …Where His Ravens Fly…
3. Time Between Dog and Wolf
4. Tanfana
5. Runes Shall You Know
6. In Flames
7. Sunnavend
Label: Napalm Records
Website: http://falkenbach.de
Hardrock Haven rating: 6/10
by Joe Mis
Staff Writer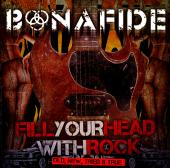 If imitation is the sincerest for of flattery then the boys in Bonafide certainly try to flatter AC/DC and Whitesnake. The Swedish quartet pays shameless homage to some of the great hard rock bands of the 1980s and is poised to release a 6 track EP to prove the point. Fill Your Head With Rock (Old, New, Tried & True) is indeed true to its title, containing three original songs lifted and edited from the band's previous albums and three classic covers.
Bonafide was born in Malmö (southern Sweden) back in 2006. Founded by vocalist/multi-instrumentalist Pontus Snibb (Jason & The Scorchers) and bassist Michael Nilsson, Bonafide took up the mantle of hard rock and filled out its lineups by adding guitarist Mikael Fässberg (Paul DiAnno) and drummer Sticky Bomb, later replaced by current drummer Niklas Matsson (Raging Slab, Backdraft). Approaching the music with a simple and direct manner, Bonafide released a self-titled debut album in 2007 and toured in support of many hard rock acts across Europe. They followed up with the 2009 release called Something's Dripping. The band has decided to release a few covers and edits for their fans, thus we have their upcoming EP, Fill Your Head With Rock (Old, New, Tried & True).
Bonafide's music is straight on blues-based rock, very much in the vein of AC/DC or Y&T. With minimal electronic trickery and maximum swagger and attitude, the music will bring the listener way back to early 80s and conjure up images of the great arena bands of the day. Their tunes are catchy and filled with big hooks, churning guitars and bubbling bass. Snibb's vocals are solid, at times recalling Brian Johnson, David Coverdale or Dave Meniketti. His guitar work blends nicely with the hot licks laid down by fellow guitarist Mikael Fässberg. The bottom end provided by Nilsson and Matsson is competent, although Nilsson seems content to just twang along on the bass (but then this IS '80's style rock and most bassists were strictly background then). Matsson's drums are solid, but he occasionally comes across as a bit too metronomic for the older style of music.
"Fill Your Head With Rock" is a great rock anthem – an arena rocker with a definite AC/DC groove and nicely packed with sing-along lyrics, slick guitars and great backing vocals. "No Doubt About It" comes across as more of a Y&T or Whitesnake track, again with lots of attitude, a bouncy rolling groove and great vocals. "Kick Me Out," apparently a B-Side from the band's second album, brings a little more GNR/Van Halen swagger to the table. Bonafide covers Humble Pie's "I Don't Need No Doctor," The Who's "I Can't Explain" and Rose Tattoo's "Nice Boys (Don't Play Rock'N'Roll)." All are solid covers, with Snibb's vocals at their best during the Humble Pie track, but their enthusiastic version of "Nice Boys" brings down the house. The original tracks are nicely recorded, but the engineering on the three cover tunes is a bit muddy, but perfectly acceptable.
If you like the hard rockin' '80s, than this release will be right up your alley. The cover tunes are well done and enjoyable, and the original songs have the classic sound with a few modern touches. If you are looking for something more original in the classic rock genre, you might do better picking up one of the band's full-length albums rather than this EP, but for fans of Bonafide it is highly recommended.
Fill Your Head With Rock will be released on January 28, 2011.
Genre: Hard Rock
Band:
Pontus Snibb (vocals, guitars)
Niklas Matsson (drums)
Michael Nilsson (bass)
Mikael Fässberg (guitars)
Track Listing:
1. Fill Your Head With Rock (Radio Edit)
2. No Doubt About It
3. Kick Me Out
4. I Don't Need No Doctor
5. I Can't Explain
6. Nice Boys (Don't Play Rock'N'Roll)
Also included are videos for "Hard Livin' Man" and "No Doubt About It"
Label: Black Lodge / Sound Pollution
Website: http://www.bonafiderocks.com/ , http://www.myspace.com/bonafiderocks
Hardrock Haven rating: 7/10
by Alissa Ordabai
Staff Writer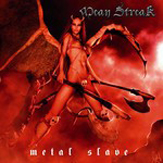 Impeccable instrumental virtuosity redeems this Swedish quintet's occasional overuse of the old power metal cliché, but by the time the album ends you can't escape the feeling that you've heard it all before. Manipulations of the old standards come easy to Mean Streak, but courage and desire to experiment are yet to be developed.
Racing, self-assured rhythm section, vocalist Andy La Guerin's operatic pretentions, neckbreak speed at which lead guitar delivers its virtuosic leads, and sleek, neatly prepared hooks introduce this record for what it is from the word go, and this streamlined metal-meets-Euro-pop routine will continue for the rest of the album.
Compositionally it's all very simple, maybe too simple, but standout guitar solos on occasion surprise you with sheer force of conviction, skill, and imagination. Where the songwriting falls short, the solos are there to lift the proceedings from their flat cycles. "Rock City" is one such highlight – a cool but simple song in need of individuality, but the guitar leads are a different bag of goods – daring, varicoloured, and surprisingly inventive.
To sum it all up, brilliant execution is Mean Steak's obviously clear forte, but what will come next after they exhaust the songwriting clichés of the genre they deal in, is another story.
Band:
Andy La Guerin – vocals
Peter Anderson – bass
Jonas Kallsback – drums
Yngve Frank – guitar
Track listing:
1. Whom the Gods Love Die Young
2. Battle Within
3. Eyes of a Stranger
4. The Seventh Sin
5. Raise Your Hands
6. Rock City
7. Sin City Lights
8. Carved in Stone
9. Metal Slave
10. Sinners and Saints
Online: www.myspace.com/meanstreaksweden
Label: Black Lodge / Sound Pollution
Genre: power metal, melodic rock
Hardrock Haven rating: 6/10
by Alissa Ordabai
Staff Writer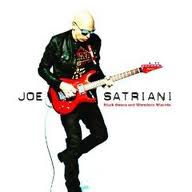 Relentless in his output of groundbreaking material throughout his 25-year career, Joe Satriani is taking his game a notch higher on his new release Black Swans and Wormhole Wizards. Satriani's formidable technique may have always been about conveying a sensation and serving a compositional purpose, but on this release the urgent intensity of his fretboard pyrotechnics often gives way to introspection, showing that virtuoso chops is just a means to achieving a higher aim. If anything, this new record is all about expanding his compositional latitude and experimenting with form.
Standout "Pyrrhic Victoria" showcases Satriani's constantly evolving compositional approach perhaps better than any other track with its contrasts and juxtapositions of ideas, narratives, textures, and moods. Snappy, instant-grip hard rock riffs, perfectly orchestrated ear candy interludes, impeccably phrased, raunchy solos, and the main theme which is never linear and keeps developing throughout the song would be enough for a lesser composer to base an entire album on, but Satriani puts it all on one single track.
But while such meticulously constructed pieces confirm Satriani as a remarkable composer, other tracks show that it's not all about rigor of purpose. The hauntingly cosmic "Dream Song" which transmits outer space signals down to Earth, and "The Golden Room" with its Arabic free-form extrapolations both show the deeply intuitive, numinous side to this record, and a mystical aspect to Satriani's gift which becomes more transparent with each passing year.
Big, but accessible ideas, a desire to embrace a constantly expanding scope of moods, styles and states of mind, as well as combination of self-discovery with brilliant entertainment again prove Satriani not only as a guitar giant, but a musical giant of vast musical intelligence. On Black Swans and Wormhole Wizards he upholds the highest standards of his craft, but also ventures into territories which demand nothing short of miraculous flights of imagination.
Musicians:
Joe Satriani – guitars, bass guitar, keyboards
Allen Whitman – bass guitar
Mike Keneally – keyboards
Jeff Campitelli – drums
Track Listing:
1. Premonition
2. Dream Song
3. Pyrrhic Victoria
4. Light Years Away
5. Solitude
6. Littleworth Lane
7. The Golden Room
8. Two Sides to Every Story
9. Wormhole Wizards
10. Wind in the Trees
11. God is Crying
Online: www.satriani.com
Label: Epic / RED
Hardrock Haven rating: 10/10
by Joe Mis
Staff Writer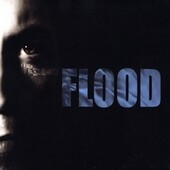 Melodrome's music is difficult to classify but easy to enjoy. This three piece from Massachusetts makes music that combines elements of classic rock, pop rock, alternative rock and blues, and presents it in a very simple, basic way that is easy on the ears. Filled with toe-tap inducing melodies and air-guitar inspiring riffs, Flood is an album that should appeal to almost any rocker.
Founded in 2000, Melodrome may not have much name recognition but their music has been in the mainstream for a while courtesy of Coors and Miller beer ads and TV / movie soundtracks. Melodrome's sound is thus commercially acceptable, but somehow they manage not to sound "commercial." Fronted by singer/guitarist Robby Baier and ably backed by bassist Jesko Stahl and drummers Justin Guip (in the studio) and Kali Baba (live), Melodrome's overall sound is perhaps best described as the music of Gilby Clarke minus the anger and hostility. Sometimes light, other times heavy, Melodrome makes the most of their talents and performs with spirit, humor and enthusiasm. The trio's current release (and fourth studio album) is filled with simple basic music with a surprisingly full and varied sound.
Baier does a fine job as a vocalist despite a limited range. He comes across cleanly and clearly, and there is no doubt about his belief and commitment to his music. His rhythm guitar work is simple and direct, and works very well with Stahl's bass and Guip's drums. Stahl and Guip are a great combo, both ever present but never dominant. Therein lies the strength of Melodrome – teamwork. The three musicians work together tirelessly and produce a truly cohesive sound – these guys simply rock. A line from "Complacent" best illustrates their spirit – "Who needs a one room and a fold-out when you've got a show that is almost sold out."
Refreshing in simplicity but varied enough in tone and tempo, the eleven tracks on Flood deliver the goods. With straight up rock anthems, some blues tinged and some almost pop rock, Melodrome doesn't miss a beat and shows up with a "plug in and play" mentality. Musical highlights include: the almost punk rhythms of "I Wanna Run," the amusing and somewhat jaded look at the music industry in "Complacent"; the simple lyrical elegance of "Enough" contrasting nicely with the deeper intensity of the following track, "Shelter" and the unashamed party atmosphere of "With My Friends," the cool groove of "Sticky," and the great guitar work and well written lyrics on the purpose of music in "Rock With Me."
Overall, Flood is a fantastic album for any fan of old school rock, eleven tracks and not a stinker among 'em. Well written, well performed and well engineered, Flood is a must have. Melodrome lays down great riffs, hooky melodies and catchy tunes – a winner in every sense of the word. Highly recommended!
Genre: Classic Rock
Band:
Robby Baier (lead vocals, guitar)
Jesko Stahl – (backing vocals, bass)
Justin Guip (drums – studio)
Kali Baba McConnell (drums – live)
Track Listing:
1. I Wanna Run
2. Complacent
3. Enough
4. Shelter
5. With My Friends
6. Time On My Hands
7. Sticky
8. Lie To Myself
9. Rock With Me
10. Oh Yeah
11. I Want You Gone
Label: Soultube Records (Indie)
Website: www.melodrome.com
Hardrock Haven rating: 8.5/10
by Mark Allen
Staff Writer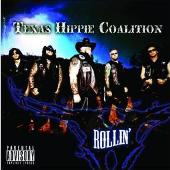 The saying goes that everything is bigger in the Lone Star State and Texas Hippie Coalition aim to prove that axiom on their sophomore album Rollin'. The southern metal band is fronted by Big Dad Ritch, a giant, tattooed, cowboy hat-wearing goliath of a man, but even bigger than Ritch's imposing, wouldn't-want-to-meet-him-in-a-dark-alley physique are the massive wall of guitars and the mammoth riffs that march ferociously across this release. Even the lyrics tap into that larger-than-life vibe with their single-minded focus on big, badass attitude.
Southern-fried metal can be a tough subgenre to nail, as proven by the lack of quality acts. Ask the average heavy music fan to rattle off a list of southern metal bands and you'll hear Pantera, Alabama Thunderpussy, The Showdown, Black Label Society, Hellyeah, and maybe Maylene & the Sons of Disaster. After this, you'll probably get blank stares, silent tongues, and shrugged shoulders. Well, to that relatively short list of bands that have figured out a successful southern metal formula you can add Texas Hippie Coalition.
The band first made noise on the hard and heavy scene with their independent debut album Pride of Texas. Big Dad Ritch's impressively imposing stage presence combined with the requisite blood, sweat, and tears put them on the metal map and now they want to prove that their well-received debut wasn't just a fluke. Their goal this time was to intensify the metal quotient while refusing to lose their Lone Star flavor. They have succeeded, but they walked a razor-thin line while doing so, as the pummeling metal that drips off this album like barbecue sauce off a rack of ribs comes dangerously close to overpowering that southern edge. In other words, this is the kind of southern metal album that even southern metal haters might actually enjoy.
Big Dad Ritch can bellow with the best of 'em; there must be a huge set of lungs inside that beer barrel chest of his and he uses them very well whether singing, screaming, shouting, or growling the tunes. His vocals will not be to everyone's taste, but they mesh will with the muscular, unpretentious metal on display here. He is backed by a hard-driving, rip-snorting, self-proclaimed "band of outlaws" who blaze through ten tracks of blistering metal like a wild bull blowing through a balsa wood fence. The guitar riffs are a highlight here: tsunami-sized, tough as nails, and bad to the bone. They demand you move your body and bang your head. Sitting still while these thundering grooves are slamming out of the speakers simply is not an option.
Production is handled by multi-platinum producer David Prater, whose Midas touch once propelled Firehouse and Dream Theater to the top of their genres (though make no mistake, Texas Hippie Coalition sounds nothing like those bands). If there is a flaw in the sonic quality, it's that the lead guitars are too high in the mix, meaning when this album is cranked up—and it's meant to be cranked—those guitars sometimes become a little shrill and piercing. But aside from this one production annoyance, the sound quality is as crisp, clean, and flawless as you've come to expect when Prater is the one twiddling the knobs.
So if you're hungry for some bone-crushing riffs and more attitude than a pack of pissed off polecats, pick up a copy of this album. Despite the band's name, there's nothing even remotely hippy-ish about them…unless hippies have suddenly forsaken flower power for heavy metal. If Texas Hippie Coalition can keep up this kind of quality, they may soon find themselves rollin' right to the top of the southern metal hierarchy.
Genre: Southern metal
Band:
Big Dad Rich (vocals)
Randy Cooper (guitar)
Crawfish (guitar)
John Exall (Bass)
Ryan Bennett (drums)
Track Listing
1. Intervention
2. Flawed
3. Rollin'
4. Jesus Freak
5. Pissed Off and Mad About It
6. Groupie Girl
7. Saddle Sore
8. Cocked & Loaded
9. Back From Hell
10. Beg
Carved Records
Hardrock Haven rating: 8.2/10
by Justin Gaines
Staff Writer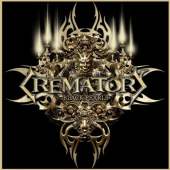 The 3-disc (two CDs and one DVD) collection Black Pearls is the first proper "greatest hits" package from long-running German gothic metal band Crematory. The band started out in 1992 with a sound that was mostly death metal with some gothic influences, and has since moved to a full-on gothic metal sound (with death metal influences). They're one of the pioneering gothic metal bands, and Black Pearls provides an in-depth look at their career to date.
With 32 songs spread across two CDs, Black Pearls leaves no stone unturned. It weaves non-chronologically through the band's discography, from the harshness of their 1993 debut Transmigration to the far more polished 2010 release Infinity. Black Pearls contains 2-3 songs from Transmigration, Just Dreaming, Illusions, Crematory, Awake, Act Seven, Klagebilder, Pray and Infinity, and four songs each from Believe and Revolution. You get a good mix of their heavier, death metal material, the more danceable gothic metal, their German language tracks, and even a pair of excellent covers (Sisters of Mercy's "Temple of Love" and Depeche Mode's "Black Celebration.")
The sheer volume of music on Black Pearls makes it a very comprehensive overview of Crematory's career. Those unfamiliar with the band will find it an ideal introduction to Crematory, and it should also appeal to those who enjoy the band's sound, but who don't feel compelled to own all of their studio albums. Crematory's albums are consistently enjoyable, but they're also consistently…consistent. Black Pearls may end up being all the Crematory you need.
Edition Notes: The physical release of Black Pearls includes a bonus DVD that collects the band's promotional videos, a 60-minute live performance from the Wacken Open Air festival and various other behind the scenes extras. Hardrock Haven was provided a digital copy of the audio, so this review does not cover the video material.
Genre: Gothic Metal
Band:
Gerhard Stass (v)
Matthias Hechler (g) (v)
Katrin Goger (k)
Harald Heine (b)
Markus Jullich (d)
Track Listing:
Disc 1
1. Infinity
2. Fly
3. Tears of Time
4. Hollenbrand
5. Eyes of Suffering
6. Left the Ground
7. Sense of Time
8. Greed
9. Shadows of Mine
10. Pray
11. Ist Est Wahr
12. Temple of Love
13. Tick Tack
14. The Fallen
15. Kein Liebeslied
16. Perils of the Wind
Disc 2
1. When Darkness Falls
2. Deformity
3. Kaltes Feuer
4. For Love
5. I Never Die
6. In My Hands
7. Open Your Eyes
8. Caroline
9. Ewigkeit
10. Black Celebration
11. The Holy One
12. Endless
13. Revolution
14. My Way
15. Hoffnungen
16. Away
Label: Massacre
Website: www.crematory.de
Hardrock Haven rating: 8/10
by Erik Tweedy
Staff Writer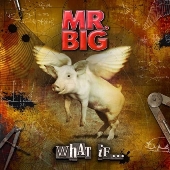 In 1991 Mr. Big stormed across the world with their hit single "To Be with You" which skyrocketed to #1 in 15 countries and has since become a staple on every hair band ballad collection being hocked on late night television. The original Mr. Big lineup never quite reached the pinnacle of success in America as soon after 1991 ended, so did their career in the U.S. Long since forgotten in their homeland, Mr. Big literally hit it big across the Pacific and have carved out a pretty solid 20 year career in Japan. The band comprised of all original members Eric Martin on vocals, Paul Gilbert on guitar, Billy Sheehan on bass and Pat Torpey on drums have reunited and just put the finishing touches on their first studio release, with the original lineup, since 1996's Hey Man.
What If takes the listener on a raucous ride through a forgotten time of excellent musicianship, great vocal harmonies and the feel good Kodak moments of life. You won't find any earth shattering or ground breaking material on this release, but what you will find are well crafted songs with strong vocals, some gnarly bass playing by Sheehan mixed with plenty of tasty licks by Gilbert all locked in step with the top notch drumming of one of the best timekeepers in the business in Torpey.
Once the needle drops on the first track, "Undertow", you might find yourself thinking it is the early '90s all over again. What If could easily have been the successor to the meg-hit Lean Into It from which "To Be with You" was culled from. "Undertow", the first single, is a solid kick-off to the album and features a gritty guitar groove that chugs along to the chorus and back again until Gilbert starts finger tapping through a welcomed solo that highlights the song. The second track, "American Beauty", is a classic Mr. Big straight ahead rocker. This is what Mr. Big do best. Running with a deep bass line and a snappy snare drum mixed with great vocals and a smoking hot solo, this song will surely be a fan favorite.
After a deep breath, the disc hits the brakes with the melancholy lyrics of "Stranger in My Life" which could have been placed on any Loverboy record during the '80s and been right at home. With 12 songs, you know there has to be at least one filler and that's what "Nobody Takes the Blame" feels like. It is a mish-mosh of sounds and structure and feels more like one of Extreme's crappy funk laden songs that nobody understands.
If you must suffer through the bad to get to the good then listening to "Nobody Takes the Blame" is well worth it as it leads into "Still Ain't Enough for Me" which puts the disc back on the rails and the pedal to the floor. A barnburner that again features Billy Sheehan ripping up the bass frets, reminiscent of 1989's "Addicted to That Rush". This song will surely have your head bopping with delight.
Hitting the midway point of the album "Once Upon a Time" is an up-tempo dirty rocker with a side of funk and features another ripping Gilbert solo that has you questioning why you stopped listening to this band back in '92. "As Far as I Can See" is all about Eric Martin and showcases his strong vocal abilities. Martin remains one of the top vocalists in the melodic rock community and he shines on this track. There's a reason he is bigger than Godzilla in Japan.
 The one true ballad comes in the form of "All the Way Up" which in the right market could get some airplay. This one might not inspire the rockers too much but we all need to stop and smell the roses sometimes.
One of the best tracks from What If is the mid-tempo "I Won't Get in My Way" that features a great harmonizing chorus and lyrics that include "Viva La Strange, Take a Bite of Eden's Apple". This is a very solid track that will have the listener pushing the replay button.
 Cranking up the pace it's "Around the World" that, like much of this record, features a blistering bass line from Sheehan. Heading into the homestretch, "I Get the Feeling" is an average mid-tempo melodic rock track that sounds dated on this release and would have been more at home on an Eric Martin solo record. The last track is the European/U.S. bonus track, "Unforgiven".
The highlight of this track is the Gilbert guitar playing which is on full display throughout the song. A good way to end a very solid release from these veteran rockers from Los Angeles that have spent the past 15 years trying to get back into the music scene in the U.S. Frontiers Records has recently signed a new distribution deal for the U.S. which hopefully puts this release in more people's hands.
If you are a longtime fan, you should really enjoy this album and if this is your first time around the block, there are several tracks that might have you scouring the record bins for their earlier material.
Band:
Eric Martin – Lead Vocals
Paul Gilbert – Lead Guitar
Billy Sheehan – Bass
Pat Torpey – Drums
Track Listing:
1. Undertow
2. American Beauty
3. Stranger In My Life
4. Nobody Takes The Blame
5. Still Ain't Enough For Me
6. Once Upon A Time
7. As Far As I Can See
8. All The Way Up
9. I Won't Get In My Way
10. Around The World
11. I Get The Feeling
12. Unforgiven (Bonus Track)
Label: Frontiers Records
Website: http://www.mrbigsite.com/
Hardrock Haven rating: 8.3/10
by Ron and Don Higgins
Staff Writer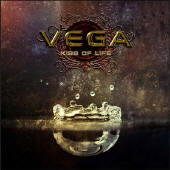 Kiss of Life is the debut masterpiece by VEGA, which has been eagerly anticipated by lovers of AOR since the project was first announced this summer. It's exactly what you would expect from a Frontiers Records release produced by John Greatwood and mastered by Pink Cream 69 legend Dennis Ward. Every song from the first track to the final cut features powerful vocals, catchy choruses, rhythmic keyboards and driving guitars, complete with impressive guitar solos that would make Neal Schon proud. Fans of melodic rock like Journey and Survivor will absolutely love this album.
VEGA was formed in mid 2009 when former KICK vocalist Nick Workman paired up with songwriters Tom and James Martin (who have written songs for the likes of House of Lords, Ted Poley, Joe Lynn Turner's Sunstorm, Khymera and others). The brothers and Nick first met a decade ago when KICK was supporting Thunder on the first of their farewell tours. They met Nick a second time along with drummer Dan Chantrey at a U.K. rock festival. They began working together the next day. They wrote 25 songs over the next few months and chose the best songs for recording, 12 of which ended up on this debut release.
As described by guitarist Tom Martin, "We wear our love of '80s rock music on our sleeve, but we also have injected our love of modern rock music to it. We aren't trying to rehash anything: the sound we have achieved is 100% VEGA. We didn't want to try and guess what people expect and get it wrong. Normally when we write songs we have the control over the lyrics/melodies but this time with Vega we left Nick to this part because we really rate him as a songwriter and he did a fantastic job with this on Kick's albums, so we knew he could make our sound more unique and make it a bit different from the AOR songs we write."
There are many standout tracks on this release, including the two opening tracks "Into the Wild" and "Kiss of Life", the two closing tracks "What It Takes" and "SOS" as well as the middle track "Headlights". In truth, it's difficult to highlight standout tracks because, really, all 12 tracks are standouts!
This album kicks off in glorious fashion with the up-tempo rocker "Into the Wild". This is classic AOR with lots of keyboards, guitar solos and a catchy chorus. Lyrically, it's a great motivational song and it's a perfect choice to start with because it sets the rocking tempo and is probably the best track on this album of many great tracks.
"Kiss of Life" is the title track and another classic rock song with a chorus that you will be humming incessantly for many hours after hearing it. This could arguably have been the lead track but fits quite well in the second slot and keeps the album's high energy level up. Vocally, one can make comparisons to Dream Theater's James LaBrie.
The mid-track highlight "Headlights" features yet another catchy chorus, "baby don't run into headlights; baby don't turn into headlines; baby don't burn a hole in my soul." It starts off with a nice guitar intro that blends into another rockin' tune. The guitar work on this album is stellar and shines through the whole album like, well, like a headlight!
Finishing off the record is "What it Takes" and "SOS". "What it Takes" is a pure ballad that is reminiscent of Night Ranger, Survivor or Journey. Get your lighters ready because you'll want to wave 'em in the air to this one. "SOS" (aka, Save Our Song) is another highlight. It starts with a nice keyboard intro that leads into yet another inspiring rock groove and another awesome chorus (…that song, that dance, that night). Like many of the songs on this record, it's a love song, and it beautifully wraps up this excellent album.
The other songs are equally brilliant. "One of a Kind" starts with another heavy keyboard intro and lots of thumping bass. The song continues to pick up momentum as it speeds to its final note, praising the virtues of nonconformity.
"Staring At The Sun" starts with another keyboard/drum intro. It's a mid-tempo rocker with a great guitar solo in the middle and nice drumming. As with all of the songs on this release, it has a great sing-along chorus, "I can't see what you've done, if I'm staring up at the sun…"
"Too Young For Wings" is a slow guitar ballad but features a great lead guitar break in the middle. Due to the slow tempo this song really showcases Nick's vocals which become even more powerful as the song shifts into the chorus.
"Another" is another up-tempo rocker. It features beautiful piano work and a nice, loud, crunchy guitar. Interestingly, it features a nice little Beatle-esque harmony moment in middle just to break things up and demonstrate that they can color outside the lines when they want.
"Hearts of Glass" is a cautionary tale about love. No, it's not a cover of the popular Blondie tune by the same name. It has a new-age synthesizer intro that morphs into wailing vocals, screaming guitar and thundering drums. The tempo starts moderate and then slams into full drive as it picks up into a faster pace. Another great melody is featured as well as inspired guitar playing and a cool solo towards the end of the song. Another instant classic.
"Stay With Me" begins like a typical '80s pop/rock song with the keyboard lead-in but then the guitar kicks in to modernize it. It has an infectious chorus, "Stay with me tonight. I lost my way when I lost my light, never realized the fault is mine." Again, this track features nice guitar work by Tom Martin, including a tasty solo. There's definitely a Danger Danger sound and feel to it, which is always a good thing!
"Wonderland" starts with a driving guitar and some ELP "Welcome back my friends" lyrics ("Good afternoon, how do you do…" This is an interesting, more modern sounding song, complete with "Enough is enough when it never is enough" chanting towards the end. Nick's vocals are once again on display, evoking a Michael Kiske sound this time. Another impressive track.
VEGA will be out on the road in 2011 supporting this release with live dates, starting with a supporting gig for Danny Vaughn on Dec. 10 and a test-run on Dec. 9 at The Yardbird's. If they play anywhere close to you, consider it a MUST concert to attend.
This album is truly a melodic rock masterpiece and will undoubtedly be listed by many as one of the best melodic rock releases of 2010. If you've been good girls and boys this year, maybe Santa will even leave a copy in your lacy, satin stocking.
Band:
Nick Workman: vocals
Tom Martin: guitars
James Martin: keyboards
Dan Chantrey: drums
Track Listing:
1. Into The Wild
2. Kiss Of Life
3. One Of A Kind
4. Staring At The Sun
5. Too Young For Wings
6. Another
7. Headlights
8. Hearts Of Glass
9. Stay With Me
10. Wonderland
11. What It Takes
12. SOS
Website: www.myspace.com/vegaofficial
Label: Frontier Records
Hardrock Haven rating: 9/10
by Alissa Ordabai
Staff Writer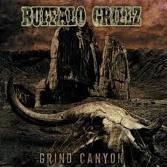 This Italian death / grindcore quartet's debut album is a peculiar thing: on the one hand it shows the impeccable mastery of their chosen genre, but on the other betrays their talent for much more than solid, deep growling vocals, wall-of-sound texture and brutal delivery.
As soon as you get to the "Elisir", the third track of this record, you start suspecting that Buffalo Grillz could become successful at anything they turned their collective hand to – be it death, grindcore, thrash, hard rock or any other style. "Fisting Daisy" – a country-tingled number echoing John 5's bluegrass extrapolations and "Grind Canyon" – the biggest standout of this record – prove those suspicions.
There is compositional latitude, top-notch instrumental skill, and genuine interest in other styles behind the overblown vehemence and apparent brutality of the record at hand. Not to mention the band's self-irony which makes them eschew lyrics altogether (singer Enrico Giannone's parts are just primal pre-verbal sounds) and incorporate cartoonish computer game noises / funfair music into the tracks.
It is not clear how loyal Buffalo Grillz will remain to metal, but it seems that wherever their imagination will take them, the ride will be just as unexpected and just as fun as the debut.
Genre: Death metal / grindcore
Band:
Enrico "Tombinor" Giannone – insults and no lyrics
Marco "Cinghio" Mastrobuono – noise, guitars, bass, backing vocals
Luciano "Gux" Robibaro – heavy distorted bass, backing vocals
Massimo "Mastino" Romano – blast
Track listing:
1. Il Grind E' Servito
2. Cous Cous Clan
3. Elisir
4. Part I: The Birth (Trilogy)
5. The Boss Anova
6. Grindasia
7. Part II: The Life (Trilogy)
8. Grind Canyon
9. Fisting Daisy
10. Veni Vidi Grindi
11. New World Disagius
12. Graind Paccordo Anulanre
13. Part III: The Death (Trilogy)
14. Il Lago Dei Cinghi
15. Grind Magne'
16. Grind Gala'
Bonus track:
17. No Mastino No Grind (A Rock'n'Roll Song)
Online: www.myspace.com/buffalogrillz ; www.buffalogrillz.com
Label: Gangsta Paradise
Hardrock Haven rating: 8/10
by Justin Gaines
Staff Writer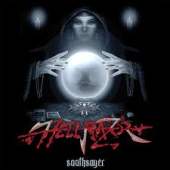 North Carolina-based power/thrash band HellRazor is back with Soothsayer, the eagerly-anticipated (if all too brief) follow-up to their 2008 debut In the Wild. HellRazor's sound is a vicious blend of thrash metal speed and intensity with the spirit and melodic elements of power metal. Iced Earth was the easy comparison based on the debut, but with Soothsayer the band has taken their sound to a new level.
In the Wild was a very solid, totally enjoyable album, especially for a debut, but the songs on the Soothsayer EP showcase a major step forward for HellRazor on almost all fronts. The musicianship is tighter, Alan Rueda's vocals, while still reminiscent of Matt Barlow's, are more distinctive and extremely powerful, the production is improved, and perhaps most notable is the more seasoned and mature songwriting. The neck-snapping riffs and screaming intensity of the title track set the EP's tone, and the remaining three songs carry that energy and metal thrashing mad aggression to the finish.
There isn't much to complain about here, aside from the fact that Soothsayer is a 4-song EP and not a full-length HellRazor release. The format (CD-R in a cardboard sleeve) isn't exactly a selling point either, but the music is more than strong enough to compensate.
Soothsayer is a fantastic leap forward from a band that will absolutely bear watching in the years to come. Fans of aggressive, melodic heavy metal from Iced Earth to Nevermore to Mercenary to Imagika to Armored Saint should absolutely check out this killer EP. Here's hoping a full-length won't be too far behind.
Genre: Power Metal, Thrash Metal
Band:
Jimbo (b) (v)
Chuck Giardino (d) (v)
Charley Shackleford (g) (v)
Alan Rueda (v)
Track Listing:
1. Soothsayer
2. The Fool
3. High Stakes
4. Closer to the Grave
Label: none
Website: www.myspace.com/hellrazornc
Hardrock Haven rating: 8.5/10
by Derric Miller
Staff Writer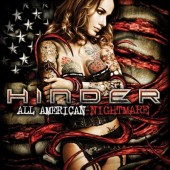 Besides the fact that "hinder" may be one of the most passive verbs ever to be chosen as a band's collective moniker — well, there's KISS too – the band from Oklahoma, Hinder, has released one of the few Modern Rock albums this year that can give people hope that homogeneity isn't the rule. Titled All American Nightmare, the snarky, heavy, somewhat-bluesy album is different enough from bands like Nickelback/Seether/Theory of a Deadman and their ilk, and also shows a sense of humor — another thing missing from most Modern Rock acts today.
As the band's third studio release, they waste no time on "2 Sides of Me" to pull you into the the sort of testosterone-driven, Saliva-ish track that is a tad too reminiscient of … everything today … to NOT skip to the next song.
That track aside, things get back on pace with "All American Nightmare." Lead singer Austin Winkler, somewhat like Brent Smith of Shinedown, sings with a real honesty and edge that cannot be forced. You either have it, or you don't. Winkler, at least for most of All American Nightmare, has whatever IT is. The track pummels you with both bottom-edge rage and deft guitar solos, although Joe Harvey could perchance have found a bit more space to tear into things. Melodic and bludgeoning, "All American Nightmare" will make any Hinder fan feel relief — they still kick ass.
"What You Gonna Do" is one of those softer, acoustic, mid-tempo rockers that can get a band into trouble. When you sing about heartache and toil, and you are a thrice platinum group of young gents … well, have they really been there? "What you gonna do, when the whiskey ain't working no more … nobody's beating down your door … what you gonna do?" It's like a modern day Johnny Cash rock anthem, except, Johnny Cash lived what he wrote about. All that deconstruction aside, it's the best track on All American Nightmare. It soars, it pulls at your soul (should you still have one), it's a massive sing-along, and you won't be able to get it out of your head, no matter how much Wild Turkey you drink. Winkler shines on this track; it's a great vocal moment.
Yes, Hinder does not take themselves too seriously, a huge plus for the band, and it comes out on "Hey Ho," a song that is basically about how much they (and millions of others) are allergic to Hip Hop/Urban/R&B/Dance music. One of the best lines on the entire album is, "I like getting high — not riding low!" While goofy, you can bet this is one of their next singles, and it should be just another in a long line of hits for Hinder.
The '80s has its say on "Striptease." The riff here is chunkier than anything made by Campbell's Soup (on purpose, anyway). The guys have a knack for lyrics. "I can only listen to you in a magazine! You're the reason there ain't music on MTV!" Caustic and biting, and ripping on the Heidi Montags on the globe, Hinder has created one of the best new songs to be played alongside Motley Crue's "Girls Girls Girls" and Def Leppard's "Pour Some Sugar on Me" while dazzling women happily disrobe for cash before your eyes. Like most of the songs on All American Nightmare, it could be a huge hit.
Just so you don't think irreverence is the name of the game, "Everybody's Wrong" is a touching, keyboard led composition that is poignant, haunting and even … semi-elegant. It's damn near impossible to stand apart in this genre — and for the most part bands don't even want to — but Hinder has accomplished this, and perhaps a little more, on All American Nightmare.
So, while they could have picked a more abrasive name that didn't mean "impede" or "delay" — maybe something like Immolate — Hinder's new studio album stands out at a time when mainstream Rock music is about as as refreshing as sipping flat, warm, decades old TaB cola. Yes, out of the pink can …
Band:
Austin Winkler – vocals
Joe Garvey – lead guitar
Mark King – rhythm guitar
Mike Rodden – bass guitar
Cody Hanson – drums
Online: www.hindermusic.com
Track listing:
01. 2 Sides of Me
02. All American Nightmare
03. What Ya Gonna Do
04. Hey Ho
05. The Life
06. Waking Up The Devil
07. Red Tail Lights
08. Striptease
09. Everybody's Wrong
10. Put That Record On
Label: Universal
Genre: Hard Rock
Hardrock Haven rating: 8/10
by Franco Cerchiari
Staff Writer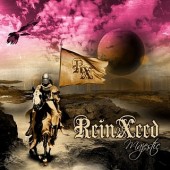 It is rare thing when after hearing a CD in it's entirety and the final bars of the last track fade into black, the listener takes off the headphones, sets them down and thinks, "holy hell, what did I just hear?" But the word "hear" shouldn't be used when listening to a CD – any CD, regardless of genre. To much better encapsulate the feeling one should have, instead the listener should be saying, "what did I just experience?" Such is the case here with ReinXeed's Majestic. With soaring vocals that one swears would reach the heavens, furiously fast drums, layers of guitars and keyboards to die for, Majestic is a melodic power metal lover's wet dream come true. Majestic is truly fitting title for this release, for each track contained herein is extravagant, ambitious, loud and pompous as one can feel of the banner being held high prior to being led into battle.
With a sound quite comparable to Stratovarius, Freedom Call, Derdian with touches of Royal Hunt, the ReinXeed story begins in Northern Sweden with Tommy Johansson putting together what would become his band's first release, 2008's The Light, with Higher being released in 2009. Keeping true to Johansson's influences, Helloween, Edguy, Gary Moore and Skid Row's Sebastian Bach, Majestic does each of these proud with tight musicianship, a vocalist who can certainly wail with the best of them and each track complete with passion and fervor.
Such fervor can be felt with the keyboard heavy, "Deep Under Sea," which during the intro finds Johansson's voice reaching into the upper octaves as he belts out a sung note that leaves the listener speculating how can a man sing so high. From that moment, the double bass drums, incredible synthesizers, galloping monster sized guitar chords, dual killer guitar solos and melodic vocal harmonies during the chorus all make this the track, if for no other reason alone than to pick up this new release. This track is beyond good for it is powerful, passionate and full of life.
As this track begins to fade, the pomp and circumstance spoke of earlier comes into full focus as the instruments and voices get louder until the abrupt end. Listen as well to the tuneful "Never Lie," the synthesizer heavy intro of "Sword in Stone," the choral arrangements of the mid-tempo "Once Upon A Time," the melodic guitars of "Melody of Life," the orchestral "Atlantis," the beautiful, calming piano of the soothing ballad "Second Chance," and the length of a single held note done by Johansson during the intro of "My Paradise," is nothing short of astounding. This thrilling release continues with the hurrying "My Paradise," the feverishly paced drums of "Neverland," and one has to hear the towering vocals and furiously fast guitars of "Invincible."
Power metal – real power metal – is, by all accounts, a complicated task to pull off. If not done right, it becomes evident quickly, and then, it makes it difficult to want to hear the remainder of the CD. So when such a CD as Majestic comes along, it is truly is a release to want to latch on to. These are melodies brimmed with songwriting and musicianship that pitch and heave and then pull back perfectly. The music flows from start to finish, and keeps the listener enthralled to want to hear the next track. While certainly the keyboards and guitars are a monstrous part of this CD, they never come across as domineering, but yet instead add to the overall feel. They add to the storyline and are used in such a way to accentuate a particular passage, a movement or passion. But yet are still played with such enthusiasm that the sound is inescapable.
Only time will tell if ReinXeed will find a permanent foothold in the melodic power metal scene. But if such future releases are as perfectly done as Majestic is, then to them will come legions of fans ready to make this band one of their own.
As spoke of in the first paragraph of this review – this was truly a great experience.
Genre – Symphonic Power Metal
Musicians
Tommy Johansson – vocals, guitars, keyboards, bass guitar and orchestration
Mattias Johansson – guitars and backing vocals
Calle Sundberg – guitars and backing vocals
Nic Svensson – bass guitars
Viktor Olofsson – drums, percussion
Track Listing
Deep Under Sea
Invincible
Never Lie
Once Upon A Time
Melody of Life
Atlantis
Second Chance
My Paradise
Neverland
Lightning Strokes Again
Sword in Stone
Label – Rivel Records
Hardrock Haven Rating: 9/10
by Justin Gaines
Staff Writer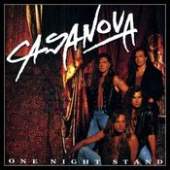 2010 ended up being a banner year for rediscovering lost classic German hard rock and metal albums. SPV reissued the early Mass catalog, Metal Mind put the Mad Max discography back in print, and Divebomb reintroduced a pair of melodic rock classics from Casanova, including their 1992 sophomore album One Night Stand.
Formed in the early days of the 1990s, Casanova is a band that every fan of European melodic rock should know, but few actually do. The German band was put together by producer Henry Staroste, the band featured singer/guitarist Michael Voss of Mad Max fame, drummer Michael Eurich (Warlock), bassist Jochen Mayer and guitarist Stephan Neumeier.
Casanova's 1991 self-titled debut was an absolute classic of European melodic rock, and the band didn't miss a beat with their follow-up album. Along with Fair Warning's self-titled debut and Bonfire's Knock Out, One Night Stand is a brilliant example of the German melodic rock sound in the early '90s. Casanova took the basic American arena rock/AOR formula and added a distinctly European sense of polish and precision. They also took elements from the Hollywood hair metal scene, substituted heart and emotion for spandex and sleaze, and came up with a sound that is completely irresistible.
With One Night Stand in particular, you get a good indication of Casanova's range, from fist-pumping anthems like "Guns Say Fire" to grooving rockers like "The Doctor Is In" to slower numbers like "One of These Days." As good as those songs are, it's the "not too heavy, not too soft" arena rock of "I'll Come Runnin'," "Home Is Where the Heart Is" and "Seal It With a Kiss" that show you Casanova's real strength. Those songs bring to mind the best singles from American bands like Giant, Firehouse and Nelson. That, of course, has a lot to do with Michael Voss, whose vocal performance here is nothing short of amazing.
Divebomb's 2010 reissue of One Night Stand is the perfect companion to their excellent reissue of Casanova's self-titled debut. Not only is the long out-of-print album reissued with digitally remastered audio, it also includes five bonus tracks. The song "Here Comes That Feelin' Again" was recorded during the One Night Stand sessions but never made it to the final album. The remaining four bonus tracks are acoustic songs that originally appeared on the 1993 acoustic EP Some Like It Different. The video clip for "One of These Days" is also included in the disc's multimedia section.
If you're a fan of the classic European melodic rock sound of bands like Bonfire, Jaded Heart, Treat and Fair Warning, or are a fan of Michael Voss's work in Mad Max, you owe it to yourself to discover Casanova. Now that both Casanova and One Night Stand have been reissued, there's no excuse for not checking them out. There were only 1000 copies pressed, and it's not available as MP3s, so act fast.
Genre: Melodic Rock
Band:
Michael Voss (v) (g)
Michael Eurich (d) (v)
Stephan Neumeier (g) (v)
Jochen Mayer (b) (v)
Track Listing:
1. Guns Say Fire
2. Ticket to the Moon
3. I'll Come Runnin'
4. Love's Crashin' Down
5. The X-tra Mile
6. One Of These Days
7. Wake Up!
8. Home Is Where the Heart Is
9. The Doctor Is In
10. Dead Man's Hand
11. Seal It With a Kiss
12. Here Comes That Feelin' Again
13. Judy (acoustic)
14. I Believe In You (acoustic)
15. Out of the Blue (acoustic)
16. Seal It With a Kiss (acoustic)
Label: Divebomb Records
Website: www.casanovaband.com
Hardrock Haven rating: 8.5/10