by Justin Gaines
- Senior Columnist/News Editor –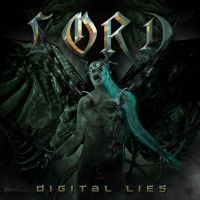 Australian traditional/power metal force Lord is back with a new album, titled Digital Lies. It's the fourth full-length from the band, which of course was formed as a solo project for (now former) Dungeon frontman Lord Tim, and while Lord may have started as something of a departure from the Dungeon sound, it didn't take long for them to become a heavy hitting power metal band in their own right.
Digital Lies is, quite frankly, a monster of an album. This really captures not only the best elements of the Lord sound, but of the power metal genre as a whole. The driving rhythms, melodic lead guitar work, intricate solos and of course the strong vocal performances (including the background vocals) all come together brilliantly here, and we get just enough keys to add some atmosphere and elegance without going overboard with faux symphonics. This is an album that can rival Brainstorm and the long-absent Tad Morose for combining power, melody and heaviness, and there are moments that even recall progressive bands like Evergrey and Vanden Plas. And while it's not a concept album, enough of the songs on Digital Lies tie together lyrically (probably not the one about Conan the Barbarian though) to maintain a certain atmosphere throughout the whole album.
It's hard to call out individual highlights when the whole album is this strong, but if you're looking to "try before you buy," songs like "Betrayal Blind," "The Chalkboard Prophet" and definitely the title track ought to make you a believer. The closing epic "Battle of Venarium" (yes, the one about Conan) is flat-out amazing too.
Lord Tim already has an impressive resume, but this may be his finest work yet. There is no logical way any Lord or Dungeon fan could be disappointed by Digital Lies, and it's more than good enough to win over a host of new fans to the Lord camp. If you're putting together a list of the best power metal albums of 2013, Digital Lies definitely deserves a spot near the top.
Edition Notes: The Australian pressing of Digital Lies includes a newly recorded version of "Footsteps in the Sand" (originally on Lord's 2003 debut A Personal Journey) as a bonus track. It's a nice addition, but probably not essential unless you're a die-hard fan.
Genre: Traditional Metal, Power Metal, Melodic Metal
Band:
Tim "Lord Tim" Grose (v) (g) (k)
Andy Dowling (b) (v)
Mark Furtner (g) (v)
Damien Costas (d) (v)
Track Listing:
1. Incipio
2. Betrayal Blind
3. Digital Lies
4. Point of View
5. Walk Away
6. 2D Person in a 3D World
7. Final Seconds
8. The Last Encore
9. Because We Can
10. The Chalkboard Prophet
11. Battle of Venarium
12. Footsteps in the Sand (2013 Re-recording)
Label: Dominus
Website: www.lord.net.au
Hardrock Haven rating: 8.75/10
JON OLIVA'S PAIN and SAVATAGE mastermind Jon Oliva will release his first-ever solo album, "Raise The Curtain", on June 21 in Europe and July 2 in North America via AFM Records. The 11-song CD, which contains ideas collected over the course of the last four or five years, was tracked this past winter at Morrisound Studios in Tampa, Florida with producer Tom Morris, with Jon handling laying down nearly all the instrument tracks and vocals himself as well as playing drums on three songs.
"Raise The Curtain" will be released simply under the banner OLIVA and you can expect a mixture of Jon's early influences and the material he wrote and recorded throughout his whole career. Read more
by Jenn Carbaugh
- Columnist –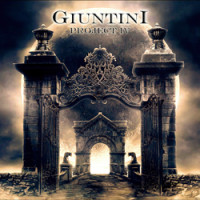 Aldo Guitini is a guitarist that tends to take his time when he is crafting new music. It has been over six years since part three of his Giuntini Project was released. With the assistance of Tony Martin, ex-Black Sabbath vocalist, the album doesn't seem to fall flat. The musical talent that Guitini has on guitar really leads the album. Those skills are paired quite nicely with the vocal range of Martin. The overall sound of this album undoubtedly brings Black Sabbath to mind. If finding a new sound was Guitini's goal, he slightly missed his mark. The fourth part sounds like nothing overly innovative, but it does have its high parts.
The most interesting tracks that truly capture Guitini's guitar capabilities are the instrumentals on the album. "The Rise and Fall of Barry Lyndon" and "Last Station Nightmare" are the instrumentals that express Guitini's riff mastering and composition skills. There is a relative Dio sound that can be heard throughout the album as well. Some of Guitini's influences like Edward Van Halen can be heard. There are similarities with the classic Led Zepplin sound that can be found in songs like "Shadow of the Stone."
Multiple band comparisons can be made because with the blend of Guitini's guitar abilities and Martin's voice, the '80s are easily heard in this album. It is nothing original, but there is obvious talent. The '80s will continue to live on.
Songs like "Saint or Sinner" are catchy with a chorus that will stick with you for the entire day. Then, there are songs like "Born in the Underworld" and "How the Story Ends" that have an upbeat tempo that make your head bob without even noticing it. The album is not amazing in terms of the latest, fresh music, but it is recommended for those fans who enjoy a guitar player with fast fingers and a high belting vocalist.
Genre: Hard Rock
Band:
Aldo Giuntini – guitar
Tony Martin – vocals
Ezio Secomandi – drums
Dario Patti – Keyboard
Fulvio Gaslini – bass
Track Listing:
01. Perfect Sorrow
02. Born in the Underworld
03. Shadow of the Stone
04. Cured
05. I Don't Believe in Fortune
06. If the Dream Comes True
07. The Rise and Fall of Barry Lyndon
08. Bring on the Night
09. Not The Jealous Kind
10. Saint or Sinner
11. Last Station Nightmare
12. How the Story Ends
13. The Truth Never Lies
Label: Escape Music
Website: www.AldoGiuntini.com
Hardrock Haven rating: 6/10
by Joe Mis
- Senior Columnist –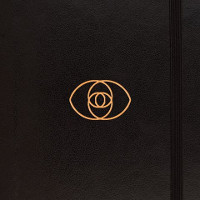 The Distorting Glass is a four-piece electronic rock act based in London, and their music is perhaps best described on the band's own web site as "Faustian Rock" … Think Muse meets Trent Reznor meets William Blake in a dark alley."
Founded in 2011 by sound engineer turned musician / vocalist Pablo Bellinghausen, The Distorting Glass has recently released their debut EP entitled The Germ. He is joined by Brits Ryan White (guitars) and Tom Granica (bass, ex-Tacoma Narrows Bridge Disaster), and Scottish drum prodigy Daniel Martin. For a young band, the guys of The Distorting Glass work surprisingly well together. Each member is a technically talented performer, and each contributes to the overall sound of the album, and no one is relegated to a back seat or mere supporting role.
The music of The Distorting Glass is definitely modern rock with a dark overtone, and there are surprisingly few keyboards and synths for a band that claims to be "electronic rock". Lyrically, the band focuses on madness and creativity, and takes the listener down many a foggy London back street. Bellinghausen's voice is well suited to the music. He does not have a large range, but he uses it well – moving from silky smooth to gritty intensity quickly and often. Ryan White is a solid guitarist, laying down some interesting hooks, complex rhythms and the occasional brilliant solo – without dominating the music with massive chops, although one gets the sense he truly could. Daniel Martin is a superb and flashy drummer capable of doing just about anything with the sticks. He also shows a surprising amount of control and restraint – keeping his work matches to the tone of the music. Tom Granica's bass is very effective and his love of effects pedals can be heard, but he does not allow the electronic distortions to interfere with his technical ability.
"Kilomètre Zéro" is probably the musical highlight of the EP. This track allows Bellinghausen to explore his full vocal range, and features White's best guitar licks. The rhythms are complex and highlight the teamwork and technical abilities of Martin and Granica. The murky lyrics are quite poetic in a medieval sort of way, and conjure up some vivid images. The near-tribal drum work on "Fear and Wonder" best illustrates the massive talent of Daniel Martin, and the rest of the band manages to keep up nicely while handling the prog style tempo changes with a sure touch. The simple and effective lyrics to "The City That Always Sleeps" paint a wonderful and easily imagined picture of both place (a cemetery) and situation – illustrating the band's songwriting skills. The mix and engineering are fairly good, although at times the vocals could use just a bit more volume.
Overall The Distorting Glass has put out a fine debut EP. This act is more than electronic rock or art rock – it is more like a darker, harder entry into the singer / storyteller genre. Musically solid and lyrically dense (there are a number of relatively obscure literary and classical references sprinkled throughout), The Germ will hopefully serve in the biological sense and be a seed that leads to even bigger and better things. The closing line of "The City That Always Sleeps" is "Art in every action is forever carved in stone," and it seems that The Distorting Glass takes that to heart.
Genre: Electronic Rock
Band:
Pablo Bellinghausen (vocals, keyboards, guitar)
Ryan White (guitar)
Daniel Martin (drums)
Tom Granica (bass)
Track Listing:
1. Variance
2. Kilomètre Zéro
3. Fear and Wonder
4. The City that Always Sleeps
5. Clockworks
Website: http://www.thedistortingglass.com/
Hardrock Haven rating: 8/10
by Alissa Ordabai
- Senior Columnist –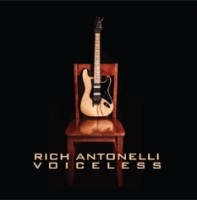 $kyhigh guitarist and lead guitarist of the Bon Jovi tribute band Bon Jersey drives home a simple point on his debut release. Fame and hype – he reminds us – don't guarantee substance or quality. Bigger names on bigger budgets have been releasing ambitious instrumental albums this year, but Antonelli's debut is one of the rare few that connect with you immediately, bypassing tall talk and pretensions.
This warm, flowing record comes straight from the heart, restoring the faith in the brand of glam metal that over the years has been so badly compromised by the industry's profit-chasing and egomania. But you won't hear any self-obsessed craving for renown and fortune on these tracks. Having no big label or an expectant fan base to be accountable to, Antonelli chooses the most straightforward route to reach his audience – by being himself.
Standout "Mechanical Presence" sums up Antonelli's simple, but organic way of blending traditional hard rock and glam metal. Swaggering strut of the opening theme gives fires up the transparently sharp melody which gradually uplifts and transports you. And despite Antonelli's commendable chops, it's the melodies that grab you. Direct feeling and a sense of mystery channelled straight from the heart instantly make Antonelli stand out from legions of chops-men and self-proclaimed futurists. And while the album's DIY production does make some tracks sound more like sketches than fully developed pieces, once Antonelli latches onto a melody, he's got you hooked – line and sinker – such is his gift for lucidly poetic writing.
The final surprise comes in when the album is almost over and you realize you forgot to draw any parallels between Antonelli and his exemplars Bon Jovi. The closing track "Peace", while nodding to Sambora, rings with the kind of hopefulness we haven't heard from Bon Jovi for a long time. And this is where you remember again that it isn't celebrity and publicity that feed the soul. Instrumental guitar music written and played underneath the radar of corporate rock remains the gold mine of beautiful, meaningful music. Simply because undiscovered players – while working on small budgets – can afford the ultimate luxury of being themselves.
Genre: Hard Rock, Glam Metal, Instrumental Rock Guitar
Track listing:
1. The Beginning
2. Mechanical Presence
3. Brie's Song
4. Hannah's Song
5. Peaceful Sorrow
6. Giddy Up!
7. Saturday Night Serenade
8. Rattlesnake Stew
9. Groovy Tuesday
10. Afraid
11. Peace
Online: www.richardantonelli.com
Hardrock Haven rating: 7.5/10
by Nikiforos Skoumas
- Columnist –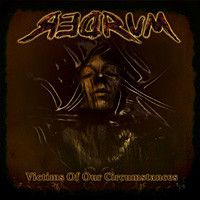 It has been a good five years since the release of Redrum's debut album No Turning Back. The Greek-German outfit fronted by renowned singer Michael Bormann has returned with a new offering in melodic hard rock effectively shattering one's perception of Redrum being a one-off project-album. Guitarists Athan Kazakis and Panos Baxevanis, bassist Alex Kidd and drummer Thanos Sarketzis regroup with the addition of keyboardist Marco Grasshoff
Those who enjoyed their previous album should expect the thick riffs and robust rhythm section that defined their debut only this time expanding on the use of acoustic guitars and keyboards as complements to the songwriting overall. The album opens on the hard rock gang anthem "One of Us-Scream" delivering a plain sing-along chorus as well as a fair amount minor-melodic drama. Next up is "You Can't Buy No Hero" which opens on a metallic-riff yet developing in the album's catchiest track; its chorus seems to come straight out of Bon Jovi's Slippery When Wet or New Jersey. Following is the album's video-track "Dust in Your Eyes" a seemingly introspective tune with a '70s vibe, the closest the album gets to heavy rock. Then comes the ballad "Empty Promises" which softens the rock while retaining the moody tone of its predecessor.
Very important is the inclusion of "Pokerface" clearly the album's most up-lifting moment followed by the equally naughty "Dirty White Boy" whose chorus might bring to mind the track "Bad Boys" from Michael's Charade days. These two tracks soften the mood of Victims of Our Circumstance without being overly optimistic. Conclusively Redrum has very little in common with your average melodic hard rock album; indeed it is '80s oriented but a lot darker than what we have come to expect from the genre.
Genre: Melodic Hard Rock
Line Up:
Michael Bormann – Vocals
Athan Kazakis – Guitars
Panos Baxevanis – Guitars
Marco Grasshoff – Keyboards
Alex Kidd – Bass
Thanos Sarketzis – Drums
Track List:
1. One of Us
2. Scream
3. You Can't Buy No Hero
4. Dust in Your Eyes
5. Empty Promises
6. Pokerface
7. Dirty White Boy
8. Mother I'm Coming Home
9. Tear Down the Walls
10. Have a Nice Day
11. Victims of Our Circumstances
12. You're The Voice
Label: RMB Records
Hardrock Haven rating: 8.5/10
by Jenn Carbaugh
- Columnist –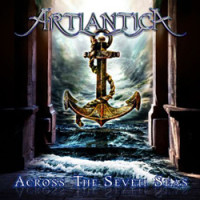 Artlantica's debut album, Across The Seven Seas, is a compilation of Neo-classical charm and witty instrumentals. The band comes from the remnants of Artension and Angel of Eden and includes guitarist Roger Staffelbach, vocalist John West, and keyboardist Mistheria. There are also those who lent a musically gifted hand for this record. These helpful musicians consisted of Dani Löble (Helloween) and John Macaluso (Malmsteen, TNT, Ark) on drums, bass player Steve DiGiorgio (Sadus, Testament), who also worked with Artension and Angel of Eden previously, and guitarist Chris Caffery of (Savatage, TSO).
If you were a fan of Artension or Angel of Eden, this album will quench your thirst. There is a smooth heaviness in the progressive, power metal tracks. There is speed without sloppiness, and there is technical skill without the instruments drowning out the vocals. This album is put together very well.
This album offers a heavy side as well as ballads that capture the voice of West. "Ode To My Angel" is a great ballad that passion can be heard in both the vocals and the rhythmic playing of the instruments. "Devout" is another track that stands out. It has a catchy and quick paced element that keeps the listener entertained. The high belts coming from West display a large amount of talent as well.
There is a random track that does not seem to mesh well with the rest of the melodic album. "2012" is obviously about the inferred doom that the date accompanied. It is that one song that could be skipped over. It does not bring down the rest of the album, but it just seems odd. It doesn't make as much of an impact as songs such as "The Seven Seas," which is certainly a stand out track. Overall, this album does not make a large splash, but it is definitely not a sinking ship. It will please the fans of the previous bands, Artension and Angel of Eden.
Genre: Progressive, Power Metal
Band:
Roger Staffelbach – guitar
John West – vocals
Mistheria – keyboard
Track Listing:
01. 2012
02. Devout
03. Across The Seven Seas
04. You're Still Away
05. Ode To My Angel
06. Fight For The Light
07. Demon In My Mind
08. Return Of The Phraoh, Pt. III
09. Heresy
10. Nightmare Life
Label: SPV, Steamhammer Records
Website: https://www.facebook.com/artlanticamusic
Hardrock Haven rating: 5/10
by Joe Mis
- Senior Columnist –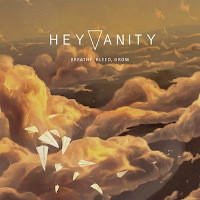 Hey Vanity is not something you yell at someone looking in a mirror. Rather it is a four-piece indie rock band that hails from Essex in the UK. This guitar-driven quartet has just released their debut EP entitled Breathe, Bleed, Grow, and a solid debut it is. A full length album is in the works, and if this EP is an indication – it will be a good one.
Elements of indie rock are rolled together with old school guitar rock and even a hint of punk, producing a sound that is distinctly British. The band's music displays the influences of Weezer, Thrice, and a little Deftones. The five tracks are distinct from one another, and are flush with solid guitar lines, decent hooks and sing-along choruses. Whatever you call it, Hey Vanity's music is straight up rock, with a simple and homespun feel. The engineering is simple and basic with little electronic tom-foolery, giving the listener a taste of the "live experience".
Heavy guitar riffs open the title track, "Breathe, Bleed, Grow." Solid vocals and well-written lyrics make this one a bit of an ear-worm – the chorus sinks into your brain and stays there. Energetic drums and bass compliment the excellent backup vocals, making this a truly memorable song. "Terry Tibbs" lives on the driving, bouncing bass and drum line, and a spirited vocal delivery only adds to it. "Same Old Game" continues the upbeat tempo, and has bit of a Paramore feel to it, and the guitars come more to the front.
"Wading Through Dreams" is the standout track on the EP. Great guitar hooks, a toe-tapping chorus, fine vocals, and strong lyrics all combine to demonstrate the massive potential of the boys from Essex. "One More Step" is a bit harder and grittier than the others, but delivered with equal skill and greater intensity. The band proves that is can do moody as well as any.
While there is nothing groundbreakingly different on Breathe, Bleed, Grow, Hey Vanity's debut is a solid effort and will have broad appeal. Musically solid and well-performed, Hey Vanity sounds more like a veteran act than a young band, and fans of straightforward rock will find themselves anticipating the release of the full length CD from these UK-based rockers.
Genre: Indie Rock
Band:
Marc Halls (lead vocals, guitar)
Will Phillipson (guitar backing vocals)
Ash Clarke (drums, backing vocals)
Dave Ruffle (bass)
Track Listing:
1. Breathe, Bleed, Grow
2. Terry Tibbs
3. Same Old Game
4. Wading Through Dreams
5. One More Step
Label: Small Town Records
Website: http://www.heyvanity.com, https://www.facebook.com/heyvanityuk
Hardrock Haven rating: 7.5/10
by Mark Allen
- Senior Columnist –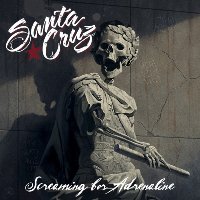 Fans of that Scandinavian neo-sleaze sound will think Christmas has come early when they hear the combustible licks and red-hot hooks of Santa Cruz, the Finnish band poised to make some serious noise in the retro-rock revival realm. If you like your hair-metal '80s-esque and melodically sleazy with that slithering, decadent Sunset Strip groove, Santa Cruz will rock your socks off, rock your world, or whatever cliché "rock your" metaphor you can come up with.
Screaming For Adrenaline is their full-length debut, after a couple of demos and a self-produced EP, and while some of the songs are recycled, they have all benefited from engineering upgrades courtesy of a production that is tight, taut, and professional without calling undue attention to itself like a hooker who slathered on the makeup with a paint roller. In other words, this is not the kind of album that conceals a slew of sub-par sins beneath a sugarcoating of studio gloss, but instead lets the music speak for itself.
The band members weren't even born when hair metal had its heyday—the oldest is only 21—but they hammer their instruments like seasoned pros and they have certainly spent time studying the masters. You can hear elements of Motley Crue, Ratt, Guns 'N Roses, Skid Row, etc. in their sound, yet they studiously avoid cranking out just another carbon copy. While seeking inspiration from the pop-metal professionals of yesteryear, they take steps to ensure they are more than just soulless clones. More up and coming bands should take note, because paying homage to the past while forging your own present day identity is the proper way to approach the neo-sleaze genre. It is not enough to merely say you sound like so-and-so; you must sound like so-and-so…but with your own unique stamp. This is one of the things that separate Santa Cruz from the rest of the new-blood pack.
Disliking this album is harder than hating your own mom. Sure, you could probably nitpick and point to a hook or two that could be a smidgen sharper here and there, but that'd be like bitching about somebody giving you $90 instead of a $100. The reality is, Santa Cruz is just a slamming good time with pyrotechnic guitars, oodles of attitude, good bass tones, and drums powerful enough to sell the whole package. And hey, who doesn't want the whole package, right?
Every song is singularly focused on getting your blood pumping and your pulse racing. They are sleazy and aggressive and loud and catchy and a whole bunch of other synonyms designed to denote major coolness. Old-school head-bangers simply will not be able to resist tracks like "Anthem For the Young N Restless" with its big, hook-drenched chorus and tasty gang backing vocals delivered at just the right time for maximum impact. More gang vocals appear in "Sweet Sensation," as does a blistering guitar solo that will leave the cilia inside your ears scorched and smoking so badly that you may need a Q-Tip to clean out the ashes. Even better, check out "Aiming High," a retro-rock anthem that could not reek any more of the '80s if it donned slashed jeans and snakeskin boots and juggled two Rubik's Cubes while watching Doogie Howser on TV.
At one point Santa Cruz snarls, "Nothing's gonna stop me … 'cause I don't give a f*ck" and then later shouts, "We came, we saw, we conquered!" This brash and bold attitude, coupled with an album chock full of glam-metal anthems, should be more than enough to carry them into the upper echelon of the sleaze-metal revival that has taken the melodic hard rock world by storm. Simply put, Santa Cruz is a welcome shot of sonic adrenaline.
Genre: Hair Metal, Glam Metal, Sleaze Rock
Band:
Archie (vocals, guitar)
Johnny (guitar, backing vocals)
Middy (bass, backing vocals)
Taz (drums, backing vocals)
Track Listing
1. Screaming For Adrenaline
2. Anthem for the Young N Restless
3. Relentless Renegades
4. Sweet Sensation
5. Nothing Compares to You
6. High on You
7. Let's Get the Party Started
8. Alive
9. Lovin' You (Is Just for Playing)
10. Aiming High
11. Let Me (Lay My Love on You)
Label: Spinefarm Records
Webpage: www.facebook.com/santacruzband
Hardrock Haven rating: 8.8/10
Total Assault and Hardrock Haven our giving one lucky winner a copy of Heaven's Basement studio album Filthy Empire and a band t-shirt!
Include your name, e-mail, and snail mail address!
HEAVEN'S BASEMENT SET FOR APPEARANCES AT MAJOR U.S. ROCK FESTIVALS. TAPPED AS MAIN SUPPORT FOR BUCKCHERRY ON U.S. DATES. DEBUT ALBUM FILTHY EMPIRE OUT NOW.
Hot off the heels of their sold out, jam-packed, first-ever show in New York City, a debut that Loudwire called "electric" and "exhilarating", rising UK hard rockers Heaven's Basement are now poised to take their explosive live set to the masses in the United States. This May Heaven's Basement will be featured on the bill of such major U.S. rock festivals as Rocklahoma, Rock On The Range, Carolina Rebellion, Rockfest and UFest. The British quartet will also serve as main support for Buckcherry on their upcoming tour, including a return to NYC on May 23rd at Irving Plaza. In addition to dates with Buckcherry, they will play a string of club shows with The Last Vegas.
In addition to their electrifying New York City show, the band took SXSW by storm with buzzed- about showcases, for which Kerrang awarded a KKKKK review and raved, "Heaven's Basement have too many huge tunes, too much talent and an unwavering will to work their asses off for this to be anything other than the start of a wild ride for them." Austin was immediately followed by a whirlwind trip to Quebec City where the band performed at the world finals for Red Bull Crashed Ice in front of 100,000 people followed by two rousing showcases at Canadian Music Week in Toronto. The band will spend the entirety of April in Europe as direct support to Black Veil Brides, with festival dates booked for June and July in the UK and Europe.
Heaven's Basement's debut album, FILTHY EMPIRE (Red Bull Records), is in stores now. The album was produced by John Feldmann (The Used, Papa Roach, Black Veil Brides). The first single, "Fire, Fire," which is currently in the Top 10 on Sirius XM Octane is impacting Active Rock radio on April 23rd. The track also reached #8 on the CMJ Loud Rock Chart. Check out the video for the single, directed by Michael Maxxis (Ours, Sum 41, and Our Lady Peace), here. Another track "I Am Electric" was recently used in the new "Need For Speed Most Wanted" video game and its trailer which can be seen here.
To stay current on all things Heaven's Basement be sure to follow them on Facebook and Twitter.
"Fire, Fire" Music Video:
Official Sites:
heavensbasement.com
facebook.com/HeavensBasement
twitter.com/heavensbasement
Contest Ends June 20, 2013
by Chris A.
- Senior Photojournalist –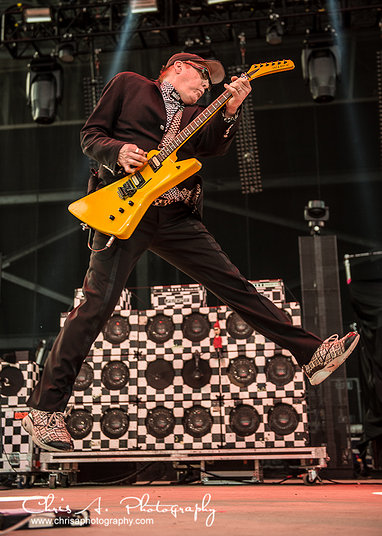 Grey skies welcomed the attendees to the 2013 Rock On The Range festival in Columbus, Ohio's Crew Stadium on the opening Friday morning. Now an institution and in its seventh season, Rock On The Range brings some of the best rock n' roll bands in the world to the capital city of Ohio. For the first six years, the show was a two-day concert event but as the popularity of the event has soared, this year the show was expanded to three days.
Friday's show featured 10 bands on two stages, the Crew Stadium Main State and the smaller Jager sponsored stage. The diverse lineup included:
X-Factor-1
Love & Death
American Fangs
Hollywood Undead
Mindset Evolution
Buckcherry
Oleander
Cheap Trick
In Flames
Korn
Diversity is one of the keystone of Rock On The Range's success as a festival. Just a quick analysis of four of the bands tells the story:
-Buckcherry; one of America's best rock n' roll party bands touring in support of a great new album.
-Cheap Trick, The classic rockers from Rockford, Illinois are known by millions of people around the world.
-In Flames; incredible in your face heavy metal from from Sweden.
-Korn; iconic innovators and one of the genuine heavy weights of the "new metal" movement.
Fans for the show arrived over the afternoon and by six p.m., it was pretty obvious that Rock On The Range's Friday night event was sold out. You can see a few of the photos here and more at www.chrisaphotography.com. With two more days of amazing rock n' roll to come, Rock On The Range is more than just a concert, it's a great musical and social event.
by Deb Rao
- Senior Columnist –
Devour The Day featuring former members of Egypt Central, Joey "Chicago" Walser and Blake Allison, have released their debut album Time & Pressure on Fat Lady Music. Their first single "Good Man" Is currently heating up the Active Radio Charts. Devour The Day take it to the road for their first show on May 11th.
In this exclusive interview with Hardrock Haven, Joey "Chicago" Walser talks in-depth about the making of Devour The Day.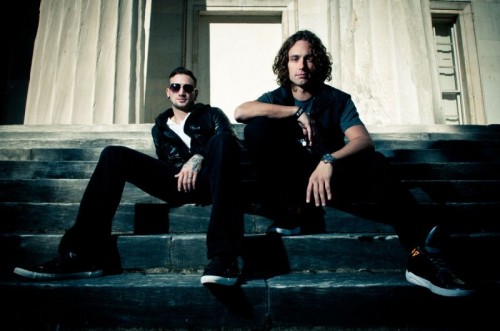 HRH: Devour The Day is made up of former Egypt Central members Joey "Chicago" Walser and Blake Allison. Tell us how this all transpired. What made the members of Egypt Central disband?
Joey: In 2012 we went on a Christmas break, while in the middle for touring on the White Rabbit record. John gave us a call saying that there was a strong chance he wouldn't be able to continue. Then by March he gave us the final deliberation that he wouldn't be able to tour or be a part of the band anymore. It was for personal reasons. He felt like it was something that he had to do. Blake and I felt the statement of Egypt Central was to never give up. That is the way we have always written songs. We weren't done playing by any means. We started to write songs about what we were going through. We were dealing with the end of one band and the beginning of a new project. It was a really amazing experience to see how fast this was able to come together with the team that we have behind us. This isn't a side project by any means. It is a new identity and a new future for us. We are really excited about it.
HRH: You have a new album coming out on May 7th entitled Time & Pressure. Tell us about the writing process. Are you recording down in Memphis?
Joey: No, we recorded the first 80 percent of the record at my home. Blake recording vocals and I am doing guitar all in the living room. We finished up in Nashville with Skip Mills who worked with us on White Rabbit record. He helped us add the final touches and mix the record.
HRH: Now the first single is "Good Man". How would you describe the sound of the band? Would you say it picks up where Egypt Central left off?
Joey: It so many ways, it is loud guitars. It's rock and roll what we grew up with. For us it takes a lot of chances that we never did before with Egypt Central. It gave us the chance to remove the shell that was placed on us. It is a really diverse record. It is really the evolution of Blake and I with songwriting and the band that we want it to be.
HRH: Also "Good Man" is a lyric video. I noticed it is the going trend for so many bands to come out with lyric videos.
Joey: Yes, I think the fans like to know exactly what they are singing a long with. For bands it is a quick way to get music to the fans as soon as possible. That is the really cool evolution of it.
HRH: Who else is in the touring band?
Joey: We do have two touring musicians Jeff from Egypt Central and Dustin Schoenhofer from Bury Your Dead/Walls of Jericho.
HRH: Do you plan to do a few shows when the record comes out?
Joey: Absolutely. Our first show is May 11 in Michigan at The Machine Shop. We will be doing shows with Buckcherry. Then a tour with Hinder in June.
HRH: As a new band what do you hope to accomplish in the music industry? I know Egypt Central had a great following. Hopefully all the fans will cross over to hear Devour The Day and support the band.
Joey: Absolutely. Those fans have been so supportive of Blake and I. It really helped support the band. Also the risk that we took, I think we have a chance of capturing a much larger audience. Much larger than we ever were with Egypt Central. We deliberately wanted to show that we were going to take some chances. People may not expect it from us. It is nerve-wracking but it is exciting.
HRH: It is great that you decided to branch out. How did you come up with the name for the band Devour The Day?
Joey: We were working for three or four months. We started to realize we needed a new entity and new idea. We wanted to take the opportunity with Devour The Day to wake up every morning and be a part of it and make the most of our day. That is the challenge that will never go away. It really spoke to us on such a real level.
HRH: We wish you the best of luck. Is there anything else that you would like to say regarding Devour The Day?
Joey: If you guys want to check out the tour days or order the album go to www.devourtheday.com We have brand new merchandise coming out. Come out to the shows!
For tour dates visit www.facebook.devourtheday.
Special Thanks to Amanda from ABC-PR for arranging this interview.
by Anabel Dflux
- Photojournalist –
Kristof Bathory talks about their latest album Anathema, the band's symbolism, and what fans should expect from Dawn of Ashes in the future.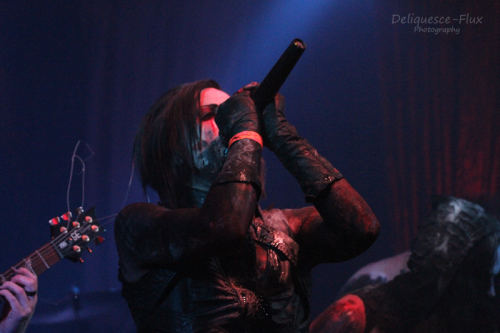 Hardrock Haven: Congratulations on your newest album, Anathema. How are the fans responding to it?
Kristof Bathory: So far all of the feedback has been very positive. Anathema has been the best album that Dawn of Ashes has released, yet, according to both fans & reviewers. I couldn't agree more with the feedback that I have been receiving and am quite pleased with everything so far.
Hardrock Haven: Bar Sinister was your kick-off show date for the upcoming tour! What are you most looking forward to about being on the road again?
Kristof Bathory: Touring for Dawn of Ashes is way past due; we haven't done a full tour since 2010, which was the biggest tour that we did with the Norwegian Black metal group Dimmu Borgir. I myself am just looking forward to performing new material & exposing the new album to the fans. Touring & performing live has always been a very crucial part about being in DOA.
Hardrock Haven: The term 'anathema' is commonly referenced to being exiled, what is the symbolism behind the album?
Kristof Bathory: Metaphorically, I drew on its meaning as used in the old witch trials where religious leaders would burn individuals at the stake simply for not adhering to the socially compelled terms of 'God'. I applied this to how the Dawn of Ashes fan base, and myself, are exiled for not following modern society's standards of 'being human.'
Hardrock Haven: Why play the genre that you play, what is the story behind it?
Kristof Bathory: Originally, I wanted DOA to have a mixed sound of both Industrial and Black Metal, but was challenged with finding legitimate members; working with amateur musicians was exhausting and so I made it my solo project. Then I was introduced to 'EBM' music and decided that Dawn of Ashes would be a dark 'electronic'/Industrial act, inspired by Horror, heathenism, and all of my dark feelings and hatreds, injected with the energy of Metal and Rock. Over time, I grew tired of that specific sound and decided that it was time for DOA to evolve into what I had originally imagined in the beginning. The transformation into more of a metal act was a risky process, and I did make the mistake of turning DOA in a straight Metal act, losing a lot of the Industrial elements initially. Over the past few years I wanted to bring back the Industrial elements but with a new 'Shock Rock' twist, so 'Anathema' became a hybrid of Metal, Industrial, and Shock Rock.
Hardrock Haven: Your image is very horror oriented and intriguingly grotesque, how does the band name relate to your stage persona?
Kristof Bathory: The name "Dawn of Ashes" means the beginning of the end, the birth of death and failure. The terminology behind the name doesn't have the most positive message, so everything that DOA portrays has no source of positivity or kindness. Shock, fear, hatred, blasphemy, & everything else that humanity tries to shun away is what I try to poke at with the music & imagery. Taking shock to a new level & provoking humans to be offended by what I do is so crucial in DOA. Once Dawn of Ashes offends a mass amount of the media, we then win at what we are doing. The plague has already been released.
Hardrock Haven: How are you enjoying Metropolis Records?
Kristof Bathory: I personally think record labels are only a good tool for certain aspects, so being on a new label doesn't really faze me anymore. It's great to expose a new album, but the way labels work now, it's only really good for distribution. All of the hard work comes from me and my live act so I guess that answers your question.
Hardrock Haven: Kristof Bathory, any connection or inspiration drawn from the countess Elizabeth Bathory?
Kristof Bathory: Indeed, I find countess Bathory interesting & was always fond of her obsession with using human blood to perverse beauty upon herself. However, I will not go into anything further regarding my name because it is just my name.
Hardrock Haven: Alongside your musical commitments, what do you do during the daytime?
Kristof Bathory: I am usually extremely busy with the business side of Dawn of Ashes throughout the day, but I also do remixing & mixing for other artists, so I barely have any time for myself. I try to connect with my fan base as much as I can which becomes a bit overwhelming. I also think dealing with my inner demons throughout the day is a big enough job, so, in conclusion, my life is always busy.
Hardrock Haven: Are you working on more music?
Kristof Bathory: I am currently working on my 2nd Dark Ambient/music score album which has been a very slow process because of all of the work I have been doing for Dawn of Ashes. I really just want "Anathema" to be exposed for a while before I consider doing any new music for DOA. Maybe I will do a remix album but who knows.
Hardrock Haven: What is next for Dawn of Ashes for the rest of the year?
Kristof Bathory: I want to focus on touring consistently & the release of our new music video for "Poisoning the steps of Babel". Overall touring is what is crucial right now. We will see what more comes our way but fans can check out more info at our official website at http://dawnofashesofficial.com/.
by Ron Higgins
- Columnist –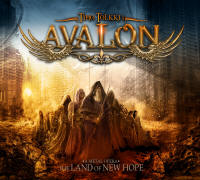 Although rock operas and concept albums seem to be all the rage right now, if there was ever an artist who was meant to release a symphonic power metal rock opera, Timo Tolkki would be it. But if you're going to embark on such a noble adventure and you're the founding member of one of the greatest power metal bands of all time, then you better come out swinging for the fences. So does he hit the proverbial home run with this release? The rock and roll umpires are still arguing the call so let's go to the tape.
In 2012, Frontiers Records President Serafino Perugino contacted Tolkki to follow-up on a previous discussion they had about Timo creating a metal opera resurrecting the classic Stratovarius sound with even grander symphonic elements. He quickly assembled a veritable Who's Who of legendary hard rock musicians and created another impressive release to add to his ever-growing library of classic albums. Members of Helloween, Impellitteri, Sonata Arctica, Symphony X, Rhapsody of Fire and Black Country Communion are just a few of the impressive bands represented on this fine release.
As with all concept albums, Tolkki has imagined a story and uses the musical landscape to bring it to life. The story is as follows: It's A.D. 2055 and most big cities of planet earth are either flooded with tsunamis or destroyed by earthquakes and fire. The whole infrastructure and communication system has broken down. The destruction is total. A small group of survivors leaves for a quest to find a sacred place known as "The Land of New Hope". It is an old fairytale that has been told since decades but very few have actually ever believed of its existence. They travel far on a journey that is full of dangers and come across a seer who guides them further. She explains to them that "The Land of New Hope" does exist but it is guarded by a Keeper and only those who are pure in heart can pass him. They wander further towards their ultimate destiny …
So now that we know the background and the story, what does it actually sound like? Well, it's exactly what you would expect and what many people have been waiting for. It's loud, it's big, and it's damn good. The guitar work is fabulous, the melodies are impressive, the production is superb, and the vocals are second to none. If you're a fan of Stratovarius and you've been longing for the return of the Elements masterpieces, then you're going to be very happy with Timo's latest project.
The album kicks off in glorious fashion with "Avalanche Anthem." It's an orchestrated, double-bass-heavy, keyboard soaked slice of auditory awesomeness that appropriately encapsulates the work as a whole. A good adjective for this song and the album itself is – epic. The guitar work is huge with incredible vocals coming in after about a minute which are quickly followed by the main singer on this release, the beautiful Elize Ryd of Amaranthe. It's immensely enjoyable and prepares the listener for nearly a solid hour of symphonic power metal pleasure.
Given that it's a concept album it's a bit difficult to pull out specific tracks to highlight, especially when you have a record that is this solid throughout. But there are a few songs that manage to rise to the top of the cream of this magnificent concoction. One of them is the second song, "A World Without Us," which also happens to be the album's second single. It has great harmonies, a memorable chorus and blistering guitar-work while also featuring slower piano moments. It's certainly understandable why this was chosen as one of the singles, especially with vocal duties coming from not one, not two, but three amazing singers, including Ms. Ryd along with Russell Allen and Rob Rock. It's actually better than the first single, "Enshrined in My Memory", which is the album's third track and first video. This song is catchy but only features one female vocalist and has an odd electronic sound running in the background giving it a strange Duran Duran type quality.
Other standout songs include a middle track "We Will Find a Way," and the three final tracks "To The Edge of the Earth", "I'll Sing You Home" and "The Land of New Hope." It's rare when an album's best songs wind up at the end of the album but always a pleasant surprise when it does. There's certainly no filler here.
In particular, the final song, the title track, is spectacular and qualifies as one of the best songs on offer, if not the best track on release here. It clocks in at a little over 9 minutes and features the unmistakable vocal style of the legendary Michael Kiske. It could easily be the lead single if not for its prog-inspired length. However, if you only get the chance to listen to one track from this fine release, make it this one.
So is Timo Tolkki's Avalon release The Land of New Hope a home run? Undeniably. It may not be a perfect launch all the way out of the stadium but it's definitely out of the park and out of this world! When it goes on sale in the next few weeks (May 17 in EU and May 21 in NA), buy it immediately and enjoy an hour of symphonic power metal bliss.
The Cast:
• Guitars & Bass: Timo Tolkki
• Vocals: Michael Kiske (UNISONIC/HELLOWEEN), Elize Ryd (AMARANTHE), Rob Rock (IMPELLITTERI), Russell Allen (SYMPHONY X), Sharon Den Adel (WITHIN TEMPTATION), Tony Kakko (SONATA ARCTICA).
• Keyboards: Jens Johansson (STRATOVARIUS), Derek Sherinian (BLACK COUNTRY COMMUNION), Mikko Härkin (SONATA ARCTICA)
• Drums: Alex Holzwarth (RHAPSODY of FIRE)
• Orchestrations: Sami Boman
• Opera Vocals: MagdalenaLee
Track Listing:
1. Avalanche Anthem
2. A World Without Us
3. Enshrined in My Memory
4. In the Name of the Rose
5. We Will Find a Way
6. Shine
7. The Magic of the Night
8. To the Edge of the Earth
9. I'll Sing You Home
10. The Land of New Hope
Label: Frontiers Records
Website(s):
http://tolkki.org/
https://www.facebook.com/timotolkkiofficial
https://twitter.com/tolkkiofficial
http://www.youtube.com/artist/timo-tolkki
Hardrock Haven Rating: 9.5/10
by Deb Rao
- Senior Columnist –
It is always sad to see the division of a band that has made such a great impact in the music business. In respect to both parties you deal with the card you are dealt with and move on. Queensyrche singer Geoff Tate has done just that with the release of Frequency Unknown. Geoff Tate's new lineup of Queensryche features Rudy Sarzo on bass, Kelly Gray on guitar, Robert Sarzo on guitar, Simon Wright on drums and Randy Gane on keyboards.
The band recently made a stop in Las Vegas for a sold out performance of Operation: Mindcrime. Instead of putting Geoff through the drama of reliving the division of Queensryche, we concentrated on the rebirth of the band in this interview.
In order to move ahead you can't relive the past. As a vital musician in the industry you move on to a new chapter in your career. Geoff Tate is an artist who doesn't like to rewrite the same album and often reflects on the current state of the world. Frequency Unknown deals with the perils of what people are facing today. Including such strong topics such as terrorist attacks, and rape. In this exclusive interview for Hardrock Haven, Geoff Tate gives the fans an in-depth look at the making of Frequency Unknown included is a special track by track of the new album.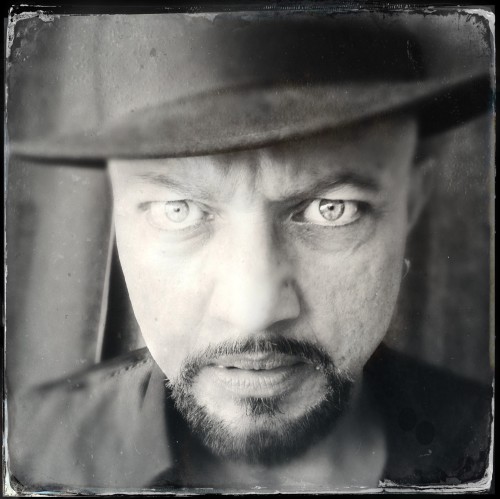 HRH: Geoff, thank you for checking in with Hardrock haven. We are all excited the 13th studio album by Queensryche entitled Frequency Unknown is released. It features a whole new line-up of Queensryche. What was your goal upon entering into the studio to record the album? Did you want to recapture the signature sound of Queensyrche?
Geoff: I really don't know what the signature sound of Queensryche sound is. People have been asking that today. I don't know what that means. Queensryche to me has always been about making different records and trying different things. Trying to redefine ourselves with each record really. We never really tried to play the same thing or make the same record each time. We tried to stretch out and try new things. I don't know if there is a signature Queensryche sound? The goal was to write songs and music to reflect the times that we live in. We wanted to write music that was timely and fit for the way things feel for me these days. It is art. It is reflective of emotions, feelings and thoughts in the now of what I am doing right now. It is kind of like an audio diary.
HRH: How did you come up with the title Frequency Unknown?
Geoff: The title came from a phrase that betonies to us in the studio actually. When you are making music and you are putting a song together you have all these different parts that are supposed to work together. Sometimes when you are listening back to it something's doesn't click. There is a theory in the engineering world if you dial in these unknown frequencies nobodies knows what it is you find the weak spot of the song. It kind of gels together and all of a sudden it is now great. Like there it is it all comes together because I dialed in this frequency. But no one can tell you what this frequency is. It is an unknown thing. That became a little studio phrase that got thrown around while we were working on the project and that became the title of the record.
HRH: I think the album came out very well in the short amount of time that you had to put it all together. You had some great musicians backing you up including David Meniketti, K.K. Downing, Ty Tabor and Brad Gillis. What was it like working with these established musicians? It kind of gave the album a fresh new sound.
Geoff: Oh I tell you it was really fun. These are some of my favorite musicians and favorite musician-friends that I really like a lot. It was great to be able to work together. David Meniketti and I have done a few things together, mostly live. Everybody Rudy, Simon and I have all toured together over the years. But we never got the chance to actually make music together. It was really a treat to play with my friends and people that are great players.
HRH: Are you going to be working into the set some of the new songs? I know you recently played Vegas and performed Operation: Mindcrime. It will be really great to hear some of the new material performed live.
Geoff: We planned on waiting to put new songs into the set until the record came out. The new single is "Cold."
HRH: You have one song that you wrote about terrorism on this album. What are your thoughts on the Boston bombing tragedy? I am originally from Boston and everyone there was so devastated by the senseless attack.
Geoff: What an awful nightmare. You are seeing more and more situations like this. Just random violence against innocent people. It is a tragedy. "In The Hands Of God" is kind of what that song is for. It is about the thinking that goes into an act like that. It doesn't have any social merit. It is just a random act of violence that is justified by someone's belief system. That is really the point that I was trying to make in the song. It is completely futile. The world moves on.
HRH: It is cool also that your re-recorded four Queensryche classics also on the album. New fans will be introduced to a few of the classics.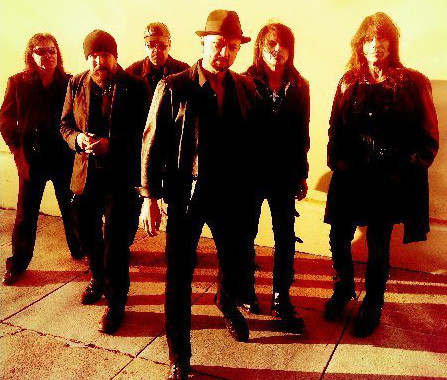 Geoff: It was kind of an interesting endeavor in the studio. It was a whole different typically kind of thing. Typically when you are in the studio you are creating something new. It was very inspirational to do that. To create these remakes was not inspiration at all. It is kind of an exercise in trying to duplicate something. There is a lot of effort that goes into it. I think they turned out pretty well.
HRH: Jason Slater he produced the album correct? Did you also co-write a couple of songs with him?
Geoff: Yes. I have been working with Jason for quite a few years. We have been writing songs. He produced a couple of Queensryche records over the years.
HRH: It is awesome to see you branch out on your own. You have a great new line-up. I have always said that the '80s had such great front-man with unique voices that you just can't duplicate. Your vocals are Queensyrche. You can't duplicate that. It is really inspiring that you moved forward with a great new line-up. It is like the re-birth of the band. We wish you the best of luck.
Geoff: Well thank you very much Debby. I appreciate that.
HRH: Great. I hope to see the band perform again in Vegas.
Geoff: Well we always come back to Vegas. We can't stay over too long!
HRH: What are your touring plans?
Geoff: We will be touring from the Summer into the Fall. Hopefully the Winter as well.
HRH: Would you like to do a short track by track so we can promote your album?
Geoff: Yes!
Frequency Unknown track by track break down by Geoff Tate:
Cold – "That is a relationship song. It is about a relationship going through a major change. Slightly hurt over things that have been said. "
Dare -"Dare is a song about standing up for yourself. It is kind of drawing the line and saying look; I feel very strongly about a certain thing and I would appreciate it if you didn't cross this line. It is a song about establishing boundaries. "
Give it to You – "That is sort of a jam song that felt good at the time writing."
Slave – "There is quite an established theory that we are all slaves. We are all slaves to something. People that we work for. We have to go to our jobs in order to live in society. We just can't pull out and live off of the land. Most of us are not skilled to hunt and fish to provide for our families off of the land somewhere. We are slaves to the work. We are slaves to 9 to 5 or however we work".
In the Hands of God – "Is a story about being in the mind of a terrorist. "
Running Backwards – "Is a song about rape and violence against you that happens. It stays with you all of your life. There is no escaping from it. You might come to terms with it. You might get used to dealing with the pain that you always feel. It never goes away. No matter how much therapy that you have. No matter what you do. It always stays with you. It is one of the most tragic things a person can experience. "
Life Without You -"Strictly a relationship song."
Everything – "A hopeful relationship song."
Fallen – "Is a song about addiction."
The Weight of the World – "Is about analyzing your mortality. "
by Chris A.
- Senior Photojournalist –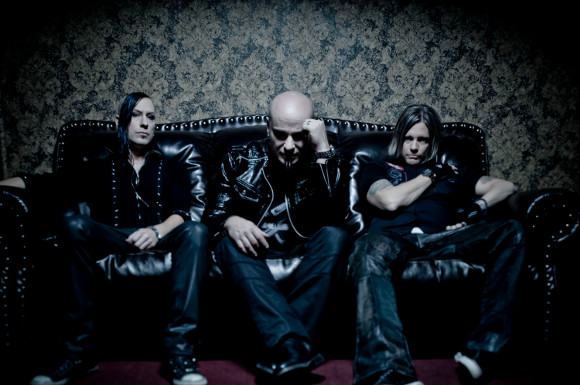 "Device" the new project by Disturbed front-man David Draiman is making waves in the heavy metal world. Selected as the 2013 "Best New Talent" Draiman's taken the act on the road where his touring band is comprised of guitarist "Virus" known for his work with "Dope" and Will Hunt, the exceptional drummer of Evanescence. In this interview, Hardrock Haven's Chris A. speaks with Will about his background and his current touring gig, "Device."
Listen to the interview:
by Anabel Dflux
- Photojournalist –
May 11, 2013 at Bar Sinister in Hollywood, CA –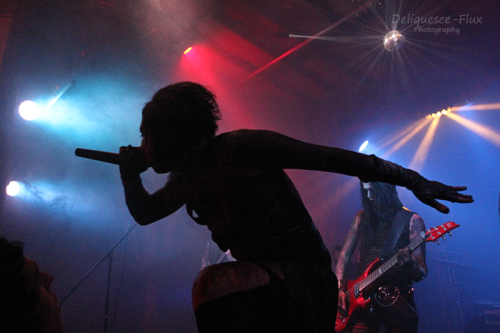 Brainchild of Kristof Bathory, Dawn of Ashes formed in 2001 and has since been a prevalent force in the heavy music scene. The band's sound is derived from a unique combination of genre elements, ranging from black metal, shock rock, industrial, and aggressive music. Lyricism revolves around various 'shocking' topics, such as sexual perversions and horror. Their stage presence, however, is definitely something out of your nightmares. Adorning blood soaked faces that contrast pale white skin, Dawn of Ashes definitely takes the horror aspect of their work seriously.
To start off their upcoming tour after the drop of their latest album Anathema, Dawn of Ashes found themselves at Bar Sinister, one of the most infamous Goth clubs in Hollywood. They drew in quite a crowd; every inch of this distinctive venue was packed with the body heat of those interested in the gothic subculture, ranging from musicians, enthusiasts, and fans of the performers.
It's clear as day to spot Kristof and his live crew as they set up for the night's performance, stirring the audience as many begin to crowd around the stage. After an introduction from 'Sinister host Kent Kaliber, the band jumped right into the music. The band's unusual stage antics and demonic characterizations definitely intrigued many, as more and more onlookers stopped their socializing to watch (and likewise, those not-so-into the heavy sound made their speedy exits). Dawn of Ashes managed to crank out nearly their entire album Anathema without hesitation, and even drag a few guest performers up on stage along the way.
Whether you've heard of Dawn of Ashes or not, an impression was definitely made that night amongst all the attendees.
You can connect with Dawn of Ashes at their official website http://dawnofashesofficial.com/, and Facebook.
Lineup:
Kristof Bathory – (Mastermind / Song-writer / Producer / Pianist /
Keyboards)
Bahemoth -(Live keyboards / studio engineering)
(LIVE – MEMBERS)
Syrus – ( Live Guitars / Studio Guitars)
Krz Souls- (Live Electronic percussion)
Jon Siren – (Live Drums)
Dawn of Ashes Concert Photo Gallery
[Photos by Anabel Dflux]
by Mark Allen
- Senior Columnist –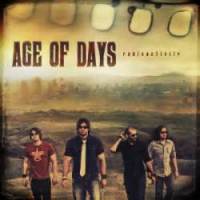 If you're weary of modern hard rock that is so blatantly mainstream that every song is designed around ear-candy hooks and radio-ready choruses, then you'll want to avoid this new Age of Days (formerly Age of Daze) album. But if you can't get enough of that commercial sound, you should run out and purchase a copy with the kind of dazzling speed that would leave a cheetah in the dust. Because Radioactivity is one of the best examples of the modern rock genre you'll hear this year.
This is the album that should catapult Age of Days to the top. The first single, "Bombs Away," was the perfect choice, a bombastic hard rock anthem with a rollicking good chorus that rivals the best of Hinder or My Darkest Days. Peel back the angst and you might even find that it's really a romantic song; what girl's heart wouldn't go pitter-patter at lyrics like, "You're a no class, white trash, royal pain right in the ass / But I'm here to stay." That's amore, baby.
Age of Days do not break any new ground, nor is there anything brave or courageous or innovative about what they do. But that's not the point. They nail the modern hard rock formula, from the beefy production to the grittily soulful vocals to the punchy power chords to the catchy choruses to the crunchy guitars. It may not be gourmet cuisine, but it's the modern rock equivalent of a juicy cheeseburger cooked just right. If you're looking for something with fancy trimmings or an avant-garde edge, you're poking around in the wrong genre.
Song-wise, the band delivers with all the writing skills of bigger names like Nickelback, Daughtry, or Rev Theory, with any dips in quality being minimal hiccups rather than major catastrophes. The flow is well-executed, the tracks arranged so that boredom is as nonexistent as the Pope's presence on a porno shoot. "Now or Never" has a body-moving rhythm that is impossible to resist and the chorus soars high with some tasty backing vocals. "Broken" is a beautifully moody, dark-hued, mid-tempo rocker with poignant lyrics; just one listen and you'll know why it was chosen to be the second single. "I Did It For Love" comes out cranking with some kick-ass rock 'n' roll chops and a spitfire chorus with a lyrical sense of humor as the singer tries to convince everyone that he "did it for love," but finally gives up and admits, "F*ck it, I did it for lust." Ah, such refreshing honesty.
Age of Days check off all the crucial modern hard rock criteria and do so in top-notch fashion. Notify the other albums in your collection that you'll be ignoring them for a while, because once you slip Radioactivity into your stereo, you won't want to take it out for days. There are a lot of piss-poor bands polluting the radio these days, but Age of Days sport enough of an edge and a keen knowledge of how to navigate their chosen genre to avoid being lumped into the cesspool of cookie-cutter banality. Sure they sound like a lot of other modern hard rock bands…but they sound like the best of 'em. And that makes all the difference.
Genre: Modern Hard Rock
Band:
Tim Morrison (vocals, guitar)
Matt McLaughlin (bass, backing vocals)
Brent Alvey (lead guitar)
Mike Langford (drums)
Track Listing
1. Bombs Away
2. Now or Never
3. Broken
4. Justify
5. Live Out Loud
6. I Did It For Love
7. Ready To Go
8. Wrecking Machine
9. Not Breathing
10. All I Know
Label: Cordova Bay Records
Webpage: www.facebook.com/ageofdays
Hardrock Haven rating: 8.6/10
by Anabel Dflux
- Photojournalist –
Currently based in Toronto, ON, Canada, The Rabid Whole (also known by the acronym TRW) is a band that plays a mixture of rock, industrial, electronica, and alternative music. Vocalist and guitarist Andreas Weiss talks with Hardrock Haven's Anabel Dflux about the band, touring with Dope Stars, the bands influences and more …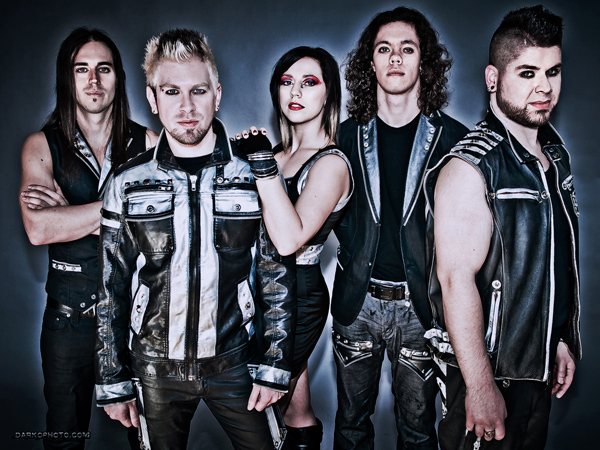 HRH: Hi there! Thank you very much for answering my questions! How are you enjoying the tour with Dope Stars Inc. thus far?
ANDREAS: No Problem. So far it's been awesome. These guys are great, work hard and aren't afraid of anything … We're all getting along great. It's pretty surreal to be on tour with a kick ass band I was already a fan of. There's a good chance we'll be working together again soon …
HRH: I know The Rabid Whole has a very impressive resume of shows and festivals, which was your favorite to play and why?
ANDREAS: Thanks … hmm this one is really tough to say… I can't pick one …
HRH: Most interesting tour experience?
ANDREAS: (Laughs) that's really hard to say … a LOT can happen on tour! Probably on of our most recent show in LA … Jordie White (Marilyn Manson) was there same with The Enigma … it was a really cool night.
HRH: What is the story behind your band name?
ANDREAS: There was definitely a lot of trial and error … I tried all kinds of random ideas but nothing would stick. I also wanted something timeless. Bands like Skinny Puppy have a lot of cool, double meaning song titles, word play. I wanted people to see that there is more to us than meets the eye. I never felt we'd be a typical rock band… I want people to feel they can escape, that they're entering another world, going down 'the rabbit hole' with our music. At the same time, I feel The Rabid Whole; 'the fanatical entirety'… reflects the passion we put into all that we do.
HRH: What are your biggest inspirations for The Rabid Whole?
ANDREAS: I have huge respect for artists/bands that aren't afraid of doing what they want to do musically regardless of the current trends and scene. Bands like NIN, KMFDM, Filter, Garbage, Bjork, Smashing Pumpkins, Depeche Mode, Aphex Twin, U-Ziq, and more have all had an influence on me and The Rabid Whole's music. Amazing live performances are also really inspiring to me.
HRH: Your last album, Refuge (2012), was very impressive! What genre do you consider yourselves?
ANDREAS: Thank you so much, a lot of blood, sweat and tears went into it! We are 21st century, high energy, alternative rock. People have labelled us anything from electronic, rock, industrial, metal, etc but when it really comes down to it, we are an alternative rock band.
HRH: What is your favorite song and why?
ANDREAS: My personal fav from 'Refuge' is probably the title track … There was a lot going on in my life at the time I wrote it and the song lets it all out for me… I also had a lot of fun with the synths and drums on it.
HRH: Is there a new album in the works?
ANDREAS: Yes and no. There is new music in the works always but whether it will come out in the classic album format is most likely a no. The world has changed and we're gonna have to keep up. Whether it's gonna be EP's or single song releases we still haven't fully decided yet… but expect something in early 2014.
HRH: What should fans expect next from The Rabid Whole?
ANDREAS: Once our North American tour with Dope Stars Inc is complete we are jumping on tour with Kingdoom (Chris Vrenna ex NIN, Marilyn Manson) on a few Canadian dates in June, shooting a video for 'Stargazer' with director Peter Arvidsson, we've got more international tour plans in the fall, some new tunes in 2014… So be ready for it and tell the people!
Visit the band online: http://www.therabidwhole.com/
by Derric Miller
- Managing Editor –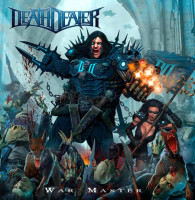 Just listen to the opening scream from Sean Peck (Cage) on Death Dealer's ode to themselves "Death Dealer" from their new album War Master and explain to someone how he isn't one of the biggest names in metal? He's the next generation Rob Halford. Put him on the same team as Rhino and Ross the Boss, and the prolific and talented guitarist/songwriter Stu Marshall (Dungeon, Empires of Eden) along with the wanted man/bassist Mike Davis (Lizzy Borden, Halford) … exactly what the hell can you expect except bigger-than-life METAL? It's even bigger than that, once you give it a listen.
Listening to the opening song "Death Dealer" is like drinking barbed wire covered in ghost chili extract, or it will feel like that if you try to nail those otherworldly notes Peck screams at you. Rhino's drumming is barbaric, the riffing and leads are orchestrated cacophony, and everything is breakneck—in the first 20 seconds. Peck crescendos the lines in the chorus until he's once again … "showing off" is too strong a word, but he's singing in a style very few vocalists on earth can even attempt.
The title track "Warmaster" is one of the more majestic songs on the release, in parts. Death Dealer mixes Progressive/Thrash/Speed/Power Metal in a way that is complicated and yet makes perfect sense once you hear it. This is one of those songs, with pomp at some passages and then sheer Thrash Metal riffing, like Slayer, in other sections. If you listen to this song too much, you'll never have less than a five o'clock shadow on your face — you'll become too manly. (Yes, you too, ladies.)
By the time you land on "Children of Flames" you receive a welcome reprieve. Plus, ADD would set in if their only speed was "faster," so letting the music breathe in the airy start to "Children of Flames" is necessary. Peck sings in a haunting style, lower, and in some places with a pitch-perfect falsetto before swelling to mammoth vocals on the chorus, only to slide back to a softer delivery. It's something akin to Metal Church's classic "Watch the Children Prey," and not because they both have the word "children" in it. It's a compelling composition and one of the most memorable on the release.
For pure fun, "Hammer Down" is the one you'll go back to over and over. This is in a more Manowar style, at least during the chorus, memorably simple and forcing you to sing with the gents as soon as you hear the chorus. "Bring the hammer down! Bring the hammer down. Hammer down … bring the hammer down!" That's it, and you can yell along instantly.
It all comes full circle with "Wraiths on the Wind," and you'll hear Davis' bass expertise immediately, as he drives the song with his adept. As one of the "slower" (grain of salt taken) tracks, it races along at a Power Metal speed, and instead of the blazing leads you'll hear more thick, razor riffs, except for the solo which is molten lead.
Other killer songs include "Curse of the Heretic" and "Liberty or Death." There's simply not a subpar song on the album.
Death Dealer owns all of the necessary components to succeed. They have name recognition, talent, songwriting ability and a collectively magnetic live stage presence. They do not consider themselves a one-off project but a band, or as Marshall puts it, "This is a long-term vision." Next time around the guys might want to create a couple more songs like "Children of Flames," but if their debut idea was to create audial aggression and annihilation, they succeeded twice.
Genre: Classic, Power, Manly Metal
Band:
Sean Peck – Vocals
Stu Marshall – Guitars
Ross the Boss – Guitars
Rhino – Drums
Mike Davis — Bass
Track listing:
1 Death Dealer
2 Never to Kneel
3 Warmaster
4 Children of Flames
5 Curse of the Heretic
6 Hammer Down
7 The Devil's Mile
8 Liberty or death
9 Heads Spikes Walls
10 Wraiths on the Wind
Label: Steel Cartel Records
Online: www.deathdealer.co
Hardrock Haven rating: 8.6/10
by Marija Brettle
- Columnist –
APRIL 13, 2013 INTERVIEW AT THE METROPOLITAN UNIVERSITY IN LEEDS, U.K.
In late 2008, four Californian retro rockers decided to be a band and called themselves, Rival Sons. From the start their mission was to bring back the real, honest and soulful sound of the 60s and 70's, to a whole new, higher level. As the bands guitarist Scott Holiday would like to state,' It was the bands conscious decision to fill the void in rock music. It was something what Rock 'n' Roll have been missing for a while, and needs to be filled right now!'
By marrying blues, soul and good old groove to classic rock, they've created their own unique retro- sound. The sound that's been praised, by the sometimes cynical rock press, not to mention getting props from no other than Jimmy Page himself.
Following previous releases Before The Fire and Pressure and Time and more recent release of their third record, Head Down, Rival Sons began 2013 with short tour of the USA and Canada, before moving on to Europe for another tour across the UK and the continent.
During the bands recent UK tour, HARDROCK HAVEN had a chance to catch up with Scott Holiday, lead guitarist of Rival Sons. Scott kindly shared with us his High Voltage Festival experience, his thoughts on the state of music industry today, how the band got together and the fate of meeting Jay, the future plans and their UK upcoming Download Festival show, in June this year.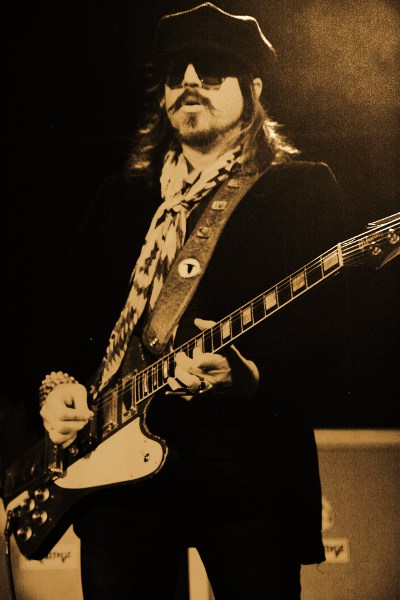 HARDROCK HAVEN: Hi Scott, many thanks for taking time to talk with us today. How are you coping with English weather … so cold today? (Laughs)
SCOTT HOLIDAY: Hi, how are you! Well … it's England. (Laughs) Don't mind it really…as long as my show is sold out tonight … and we have a sold out show tonight! Sweet! (Laughs)
HRH: I hear you had a real blast the other night down in London, (at Shepherd's Bush Empire Venue)?
Scott: Yeah. It was incredible night, amazing experience! It was one of our bigger UK shows, definitely in London, besides the festivals or something like that. But also it was an awesome experience playing in Empire Venue. We were totally taken by the atmosphere of this Venue! There are not bad seeds in the house! It feels real good to play in a very classic, historic, beautiful building and you know it helps as well if it's sold out show! (Laughs)
It was weird you know, when we came out, I had this feeling like I am at home. When I came out, immediately I felt this electrifying energy and warmth from the crowd. I suddenly felt this strange strength … kind of reassuring feeling. It's like, these guys actually came tonight to see us and have a blast! Wow … that's quite overwhelming feeling! People here have been so good to us right from the start!
HRH: From all the feedback you've been getting so far from the British fans and the media, it's evident that there is a major love for Rival Sons here in the UK. Especially in the past few months, you've one of the most talked about rock bands around. Why you think is that?
Scott: All I can think is because we loving them back. We absolutely love coming here in Britain! I mean that's so evident by now. (Laughs) The audience is really amazing here. We immediately had this great connection with the crowd! I think that is the most valid experience for any band, whiles you are trying to get any reaction from the audience. I don't know … is really all over Europe now, you know.
HRH: Like Scandinavia? You are really big over there?
Scott: Yes, Scandinavia does very well for us … as well as Canada. I think the answer is, we are our own team of people focused on it every day… so, we found our audience. When we came out first two month we make no money. Nothing at all! So yeah, it was a long road for us to get here … and I don't mean Leeds. (Laughs). We have media helps, our business people helps, and then our touring. Most of all, our tenacity! It takes a time before some magazines say to you 'Guys, we wanna put you on the front page'! Or we wanna do a four-page spread on you. I mean there's a many bands here, that we love and think they are best next thing. So, to get all this attention and interest from people is very reassuring and crazy at times. (Laughs).
HRH: Well, people here seem to love the nostalgia of the good old soulful 70's sound …
Scott: Its king of humbling experience, also inspiring. Nothing more empowering when you know that you are appreciated by so many people out there … and the media been real good to us.
HRH: Could be also a bit of an ego-boosting, esp. when you're getting praises by the likes of Jimmy Page? (Laughs)
Scott: Yeah, a bit crazy, but very exciting time for the band. I like to think our music speaks to musician of all genres. There are a lot of other great bands throughout Europe and the UK right now. But why we're popular over here…its tough question, you know what I mean. It's hard to know what people think of you when you are up there. I mean, it's an incredible experience when people respond to your music. You know what I mean? It's like you feel that warmth and energy sent back to your from all this people!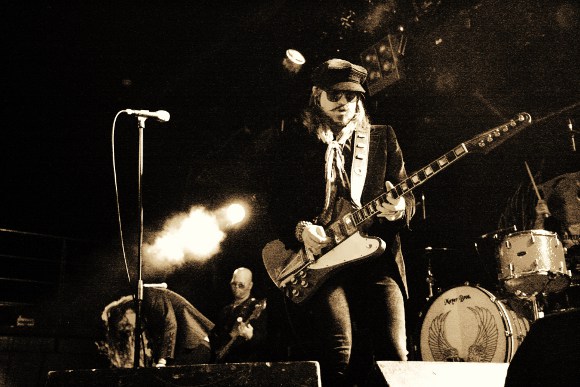 HRH: During the High Voltage Festival 2011 in London, you caused real stir in the crowd, especially when the 'Pressure and Time' came on. There was this instant charge of energy and excitement? How was it for you that day playing in front of a massive and very loud audience?
Scott: High Voltage Festival was an awesome day for us! It was a first big Festival show for Rival Sons in UK, well in London. We meet some amazing people.
HRH: You also were double booked that day. I heard that you got called to play a second set headlining the Metal Hammer stage, to cover for Electric Wizard. Was it daunting to take over metal band and stand up in front of all those usually unruly and very vocal crowd?
Scott: Yeah, really scary! (Laughs). We just finished our half hour set on the main stage, when we we're called to cover for Electric Wizard. They got stacked somewhere in Norway! I don't know something happened on the way they were traveling back to UK. So, it was like on the spot…the moment we walked up on stage, and we played our first set, somebody came on stage and said to us; 'The headlining on the stage over here is not happening … would you guys take their slot?' Guess what? The headlining on that stage was the band that we were dying to see that day! That was a bit freaky, you know? (Laughs) So, at first it was a bit daunting thought, taking over a band that is quite different from us. I mean these guys a bit heavy and there was a chance of people throwing piss bottles or something at us (Laughs) … expecting heavy metal band! We got to play a long set. I remember there was this volt restriction that day and in the evening you can't turn the sound up loud. It was kind of odd, and there were people in the crowd who noticeable weren't happy with the whole sound situation! I mean when you go to see rock bands you would expect a loud sound!? Wouldn't you?
HRH: You often point out that you came into rock music when the music reached the real rock 'n' roll end and that you filled the void in rock music. That you were the answer to what was missing in rock music for a while? Do you still stand by that?
Scott: Oh yeah! Although I think there is also a whole bunch of rock 'n' roll happening right now. I think the crowd and the media were ready for us! Gosh, we play with a whole bunch of great bands, out of the UK, like a band called Ulysses. Another great band out of Sweden called Factory Frames. They're all doing something in that kind of genre.
HRH: Do you agree that, the rock music for a while gone in totally different direction … focused more on the pop music and the business side of it more than ever before?
Scott: What can I say … the rock music gone in a very different direction, and gone pretty heavy on it? I like this stuff too, but also, right now we live in this totally pop idol culture… We are drained-out of this 'idol culture', more than ever! I mean in a way, many rock bands are pushed on side by all this pop-craze culture. So, I think for the bands like Rival Sons … who truly repels all this stuff in the music, we also try to embrace all this in a weird way.(Laughs)
HRH: Rival Sons is fairly new band. Could you please tell me more about the background of the band? How did you guys get together?
Scott: Well, from my own perspective it all started after I left Atlantic Records with another band and it was really then when I felt huge desire to create this honest, blues rock band. A real, 'dirty', swagger-ly type of a band that I've been missing it all my life! For years, digging of the bands … bands likes The Small Faces and I am just not finding them. There were a few people that I knew and was thinking of. Guys like Jeff Wright who is fort front of many bands right now. I wanted really bluesy, really soulful stuff, but also I wanted to make a real, raw, organic rock band that actually contain the roll…you know what I mean? The band that actually had the soul and blues in the heart of it! So I started looking around for guys to play with, and I was introduced to Michael (Miley, RS drummer) through mutual friend-musician of Long Beach. Me and Mike we were into the same stream. We just hit it off as people very, very quickly. So we played some stuff together, then with another singer. Mike found Robin (Everhart, RS bassist) at the jazz gig and he said something like, 'I got this jazz guy, and he is not rock 'n' roll guy at all'. This was Rob … and he was so not a rock 'n' roll guy, that he thought John Paul Jones was a US naval sea Captain! (Laughs) It was like; do you know who John Paul Jones is?! Oh dude, he is this phenomenal guitar player!
HRH: But there is this famous American War Naval Captain called John Paul Jones? (Laughs)
Scott: (Laughs) Yes, there is … but also there is this English legendary bassist to! We have so much fun meeting him, talking about music in general and improvising for hours. We really have a real blast from the start. So I thought I could play with those two guys forever, you know.
HRH: Is it true you meet Jay Buchanan through Internet?
Scott: At the time we have another singer … real sweet guy and great singer to! So we made a record for EMI. We signed a deal with this singer. That record didn't come out. When the record didn't come out, what you do as a band? You figuring out why and what went wrong. I had a feeling you know, one of those deep-down feeling, that the singer situation wasn't quite working out. So, we had somebody … yeah, the singer friend saying; 'You guys need to lose this singer, and I wanna front your band'. So I went back home and gone on Internet to see what this guy was doing. So I thought, hmm … is good but he is not actually perfect choice, you know what I mean? But on his side was a link for this guy called Jay Buchanan. And boom! It was like a cosmic send to me! It was like this destiny waiting to hit me … right through my heart!
HRH: Destiny by the name of Jay Buchanan?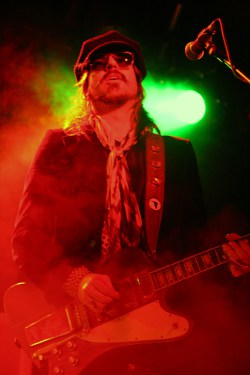 Scott: Yeah, this is it! Although, when I heard his name I didn't know who he was and what he was doing, nothing! But just out of boredom, literally went on Internet, and was like, let's go and see who Jay Buchanan is. So, he is this big folkey kind of soul, bluesy guy. When I heard him singing, it was the song called, "Satan is a Woman" that he wrote, it was like, this is it! It was this thirteen seconds into the song and I just stop it and I went', I can't believe it! I've been fucking looking for this guy for literally… probably fifteen years of my life! It was like this lightning ball that hit me right strait to my heart…no, actually deeper… he really touch my soul! It was like wow! So I called my wife and said; 'Listen to this…you know me what I been looking for all this years? She just started crying. So I said; 'OK, that's it! I didn't know where he lives or anything else about him. I just called the other singer that was in the band and said that it's not working out, we are done! We have to just move on. At that point, I decided that I have to move on with my own stuff the way I felt its best for the band and myself personally as an artist. Whether Jay is in my band or not, there is another Jay out there. I was just ready to move forward. So I told Rob and Mike. Mike just cracked up. He goes…'Jay Buchanan is one my dearest friends! I played in his old band; he lives here in Long Beach, in our city! You gotta be kidding me…really!? So this was one of those amazing non-coincidence situations in life. (Laughs) This was very cosmic and it goes deeper how far we come closely with our live. Mine and Jay's life runs to each other way before we ever meet with each other. Jay had his whole own career. He had his own band, his own writing stuff. So Michael called him and said to him; 'look dude, my guitar player freaked out on you…like he is totally convinced that you are the right guy for our band. You need to call him, just give him a ring. So Jay called me with no intention joining the band, certainly not a rock band! (Laughs)
HRH: Really?
Scott: Yeah, he had a career…his own stuff. I know he heard about us, but that was all about it! So we did talk and we connect pretty well on things like; 'Oh, that's a soul music, this is the lineage of blues and rock 'n' roll, and how everything fits together in our own perception. We then both agreed that this is what really is missing in rock right now! So it was the real reason why I was on this journey and looking for people like Jay! (Laughs) It was the mission of mine! It's not just being in the band and be one of those cool dudes, hitting on girls and stuff. It's a kind of mission to bring this sound in the rock music. It's this big hole … a big void and we need to fill that hole right now, damned! (Laughs)
HRH: Yeah, you been often praised by RS fans and the media for your insatiable thirst for rock music?
Scott: I don't know how I should describe it. I mean, it's just this void in the rock music that needs to be filed by these four insatiable, hungry guys. Guys who want to bring love into the music! Give people what they want and what they've been waiting for a long fucking time! (Laughs) Let's make people feel good! So, we played couple of songs and improvised it for another 45 minutes together. It was great, it was fun … it was electric!(Laughs) We agreed to meet up again because that was really, really fun.
HRH: At this point, did you have any inkling that Jay is ready to join the band?
Scott: Yeah. I had a very good feeling that we were on the same direction, with the same mission. So, we got back together, played again, and it was even better! We walk out together and Jay looked me strait and went; 'I guess I am with this band then?' That was it, the beginning of this band. (Laughs). From then on we started to write. The record we made for EMI never came out. So what happened? We made our own money, licensing our new stuff. We went back in the studio and I asked Jay, if it would be ok to sing all this songs that I have written earlier. It's my prospective and the rest of the songs been written together with our producer Dave Cobb. He just agreed. That's 'Before the Fire' record was out'. So we did it all in one day! Even songs like; "On My Way", which was important song to me. Jay just came over and sang… it was all in one take! It was like, 'the first take was sooo perfect, like don't even try to sing it again! (Laughs) It was lot of that, first take, second take and bum! We are done! I knew will be like that, because I knew who Jay was as an artist and singer. He was just one of those amazingly rare voices, you wish to have him in your band. He just has this awesome soulful, bluesy, voice, which goes deep to your heart.
HRH: …and soul. Yes, stunning voice!
Scott: I mean, we are the luckiest guys to have him singing in our band!
HRH: At the beginning of this band you were primary writer. Where do you get inspirations for the songs?
Scott: Maybe at the beginning I was primarily writer, but soon we were this four guys writing together. We write very much collaboratively even when we are putting riffs together. Inspiration … (hmmm) it's difficult to pin- point where do you get inspired from. I guess it's everything really in our work and lives. Its music, its people and the artist we are listening to right now and in the past. Traveling around and meeting inspiring people from all walks of life. I am definitely inspired by my own family and love they give me. Definitely inspired by the other bands, other arts, you know…
HRH: On this tour so far it seems you have a real blast. Do you have any- more recent highlights you would like to share with us?
Scott: Of this tour? Yes, certainly! The London show was huge highlight! We meet some great people and friends, who responded so well to the band. Most of the tour gigs been real success. The tours are selling now, so every new tour now its highlight of the year! We have all bunch of great stuff ahead. We are so busy right now, it's like, hey, were we are right now?! (Laughs) Honestly. I feel like highlight is every day of this tour! Like now, at this moment … talking to people, shearing some cool stuff. We are in this light-highest moment!
HRH: You just made up a new world?! (Laughs)
Scott: That's right! This is the highest we ever been as a band. That's how I feel right now, today, because we are having a blast touring and meeting great people! That's awesome dude! Nothing can bit that! And we are for a sold out Leeds show tonight! What more one dude from Long Beach could ask for!? (Laughs)
HRH: Dave Cobb produced 'Head Down' as well as other Rival Sons records. How did you guys get together with him?
Scott: Through the mutual friend who also lives in Long Beach. So I've been friends with Dave for a while now. We really work so well together. He is like this fifth band member. I think now days, you got to have the right producer who is totally in the same time frame when it comes to recording down your songs. It's getting harder these days to find guys that know how to deal with the band on the spot and enjoy it as well, which is basically how we work with Dave. I mean, when we're creating our instant records! (Laughs) We're writing on the spot and he really has to capture that on the spot!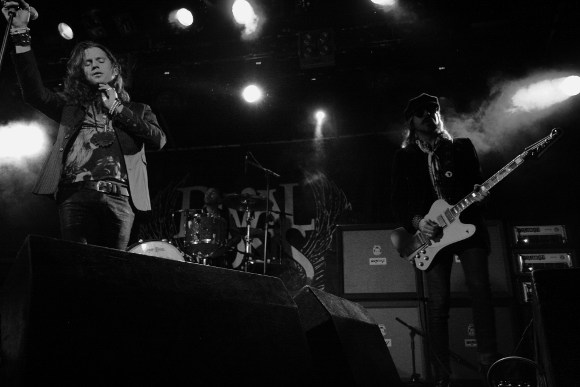 HRH: Well, you are famously known for the fastest recording albums. Why the hurry?
Scott: You have these producers that wanna spend weeks, getting a right snare tone, track all the drums, track all the bass, and then come in and do guitars. It's really pieced apart, which is really weird, and Dave really embraces all that. He enjoys doing it the way we do it.
HRH: You've been described as 'old school' and 'retro' rockers. You recently mention in one of your Interviews that you don't like much when people labels RS sound. So how do you describe the Rival Sons music?
Scott: I mean, the 60's and 70's sound was just amazing! All those records sounded incredible! Everything sounds good from that era, the guitar tones, the drum tones, the singing, everything! So it's not like we try to recreate the 70's old, vintage rock. Or we go in the studio with the thought of; 'let's make an old 70s record. Let's make a Led Zeppelin song!' Well, some people like to call us a classic rock band and it's not true! I don't understand all this labeling bands, but I think it's important for me to clarify that we live now; we make music for people now and for everyone's taste. Rather than trying to be vintage band, we just try to bring back the best of Rock 'n' Roll sound! How's about that!? (Laughs) That's what people want to hear from a rock band! We try to be very honest, with raw riffs; raw songs and they transform themselves as we work together. As much as we gonna listen to The Small Faces, we are also listening to Miles Davis, we are listening to world music. So I want our music to reflect that fusion of all this music we listen to! Like right now, today I've been listening to some kind of pop artist too. On the other hand, they are great artist out there right now. There is an artist I listen to it today called Jake Bugg. I have great respect and love for his stuff.
HRH: He is from Nottingham. He certainly has been making an impression on the music scene lately.
Scott: Yeah, he is this young kid I am listening to right now for the first time and is real good stuff. It's so much happening right now. We play with a whole bunch of great bands. Like this guy's tonight, called The Ulysses. Then there is this great band out of Sweden called Factory Frames. They're all doing something in that kind of genre. Well, hmm… in the States, a little bit less this days. Don't get me wrong, there's some really fucking good ones over there too, but the bands that really starting to poke out, you know… maybe the one's that labels wanna take a little chance on seem to be a little more slick, which we don't want. We want it dirty and real honest rock, right from our heart! I think people who believes that the real-deep and right from the heart rock 'n' roll did existed just in the 60's or the 70's or whatever, are short-sighted, you know what I mean? There are some great bands out there, real talents!
HRH: Following your debut album, "Before the Fire", you were literary snapped by the Earache Records, who usually goes for the death-metal bands? How they found you?
Scott: Ah, they found us on Internet and that was it. They contacted us. My manager asks me if we want to do a deal with this death metal record label. We just said no, because at first- it all sounded a joke. We hang on this for a while and carry on working and they came back and said; 'we want to sign you band for real this time. Not a joke, we really have interest in you. So please review this deals seriously. So we looked at the deal and the deal was very favorable to us. You don't find every day record labels who works in your favor, you know. Most record companies basically have their hand first in the cooker jar. So whenever band makes any money, they got there first. We don't wanna to sign deal with labels like that. My manager is not gonna negotiate with deals like that. I mean, we put the food down on that early on, before we sign anything. It s ridiculous…you know, the big record labels are dying, so they think it's alright draining the artist to stay alive. Well we are not gonna let them to do that to us! So we were very lucky that we got the deal from Earache. They have done a great job so far.
HRH: With your second record 'Pressure and Time" you enjoyed a great success. Were you surprised with the bands sudden meteoric rise to fame?
Scott: Oh Gosh…sure! It was surreal time for us. I mean, every time you get positive reaction, positive reviews from the critics and you get this new fan-base springing out in a big way, it feels real good. Although in this business you never know which direction you gonna go each time with your new records. After the reaction we got from people and the critics, we got all excited and got this sudden confidence in what we were doing, but at the same time it was very humbling experience. You know, I am Capricorn and I am logical, grounded guy, but this was something…I am excited every night! Like when I found out that Leeds show has sold out, I got this sudden rush of adrenalin! Yeah, I am ecstatic! (Laughs) But also I feel a great depth to all those RS fans that came down tonight to support my band. So, I think with "Pressure and Time" it was like, 'Oh my god, we are going to meet this people every night and travel around!
HRH: Do you get annoyed when people compare you with bands like Zeppelin, Cream … not to mention how often Jay is compared to Jim Morrison, Robert Plant or Paul Rogers?
Scott: (Laughs) We get that often…and I must say it's a real honor and real complement to us, because all this guys were our heroes. But beside all that, we are Rival Sons and we have our own sound, our own take. I mean, we carry our own torch! My comments to that are; 'We can never pretend and act like we are trying to take their place or anything like that. They are our guru-men, here you go!' (Laughs) So yeah, we make music to our best abilities. Music that appeals to people now! If somebody say to us; 'you guys are like Led Zeppelin of today, then I would say to that; 'Oh no! It's kind of the kiss of death situation, you know. There is no other Led Zeppelin! There is no other Bob Dylan …it won't happen again. No-one gonna replace the Rolling Stones! They can just stand in their shadow for a while (Laughs). That's all you can do. That's all we do … we are standing in the shadow of those great music giants, this great people and we have no intention of trying to be them!
HRH: Do you think that the rock music today, gone in totally different direction, and all thanks to Internet, to the point that it lost its soul and identity?
Scott: Yeah. I mean the Industry absolutely turn on the zero, because the way the industry is working right now. Different doors are open for lot of types of music, types of artists, different areas. People with no money, no label became quickly famous on Internet. I think we are on renaissance era right now! I think we gonna look back and will be like, 'this was a birth of something totally new and revolutionary in the world of music. This was the way where everybody can have the recording studio in their home…we can access and touch the music immediately! I can download anything you tell me about right now… bum and I have it all in front of me! So I think this is the renaissance period. It's something that never happened before. It's unprecedented experience if you are collector or music lover, art lover. We have great artist right now, great music! I think we have this new revolution happening right now as we talk. I think its steering up a lot of art.
HRH: In your own kind of perception, what Rock 'n' Roll means to you?
Scott: I think it's an elusive term. When somebody says, what the rock 'n' roll meant to you, the first image that comes to me is the world of music I did grow up to. On my mind is an old video of Elvis Presley, Chuck Berry and Little Richards … that's the thing, the girls screaming … it's a rebellion thing. It's a freedom, when white people dancing for the first time to black music. This is what Rock 'n' Roll means to me. This is what really Rock n' Roll represents to me in my mind when I think of it. In the early days, when people like Bo Dudley and Chuck Berry, Jerry Lee Louis, Elvis Presley played Rock 'n' Roll, It was actually all very innocent and awesome experience. But also there was this element of a rebellion kind of feeling attached to it. So it was all in the name of Roll 'n' Roll! Really, loud, really fast rock, girls pulling off their tops! This kind of simple things.
HRH: You mentioned recently that, all your records sound very different. What did you meant by that?
Scott: Well, between the "Before the Fire" and "Pressure and Time" it's so obvious that we're bringing in very different influences, different musical direction. In a way we all come from a different music background. I mean Robin is a jazz dude. Jay was into folk and soul stuff. So we all bring different influences into the band and that reflects well in our songs. When Jay join the band, his writing influences almost devoid on our first record, but stylistically his influences certainly showing up. I mean lot of his melodies were in place very much. "Before The Fire" was much more of a mad kind of buzz-blow-out meets like a lot of eastern influences. "Pressure and Time" sound was much tighter, very much soulful sounding record. So our second record is so much more of a British-sounding record, because that so deep in my heart. Always been… On the 'Before the Fire' I wanted to make something very me, a lot of eastern influences and my own spiritual background. It spreads out in a different way. With "Pressure and Time" there is lot 'of Jay influence on that record… much more bluesy, much more of a soul record. Well, "Head Down" is more jammy record.
HRH: By some, "Head Down" is very much in the vein of early Aerosmith …
Scott: We wrote down whole bunch of more stylistic points of view of the band and also most importantly expand the record. We wanted to open up and "Head Down" reflect that of what we been doing on the road for the last two years. So we expanded arrangements and then we kind of altered them.
HRH: 'Head Down' is great record. Love everything about this album. Still I have few fav songs that I love listen to … songs like, "Until the Sun Comes" and "Keep on Swinging". But one of my favorite must be the sorrowful and stunning ballad "Jordan" …
Scott: That's very kind of you to say, really. Speaking of first takes, "Jordan" was also recorded on one take. It was Jay's song that he handed in. This particular song was something that Jay was compels to write when we were home half through the session. So it was like, 'I have an idea guys that I have to write through it. So he comes out one night after we were done recording. Yeah, he comes down … he didn't say a world. He seats down and started to play "Jordan". It was like we were all choked down … like that's an awesome song dude! Wow, you just played one of the most soulful, bluesy songs we ever heard it!
We were so inspired, so we did play the song to David, the producer. So Dave took off his head phones and said it loud; 'Yep, I don't think we're gonna bit that! I think we just got the song! It was all quite fascinating, you know…?
HRH: As you are famously known for fastest writing and recording albums, do you write on your new record?
Scott: Of course we are ready right now and we are ready to maken it 15 days this time! (Laughs) We are ready to making it immediately right now. Yes we are anxious. No really, we are actually planning right now to get back into it.
(At this point we were briefly reminded about out time limit…)
HRH: By many, Rival Sons is the best thing in rock music right now. The future of Rock 'n' Roll! Before you go, is there anything you would like to share with all those new bands who would like to follow your path …?
Scott: It's a new world. Do what's in your heart! Don't listen to anybody. If you are doing something good, will come to you and soon. So go on and get it!
HRH: Looking forward to Download Festival in June?
Scott: Oh Yeah, absolutely! It's gonna be fantastic show this year! it's gonna be great fun! So, bring it on Download! (Laughs)
HRH: Thank you Scott for taking the time to speak to HARDROCK HAVEN. See you at Download!
Scott: Yeah, see you at Download! Thank you! Lovely to meet you! See you tonight!
Rival Sons Concert Photo Gallery
[Photos appear courtesy of: Jadranka Jade]
by Alissa Ordabai
- Senior Columnist –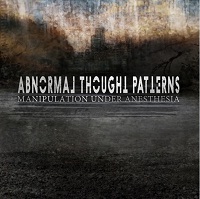 Here's a surprise: front-runners of highbrow math metal suddenly put their rational calculations on the backburner to release an album of remarkable emotional depth. The second record by prog metal trio Abnormal Thought Patterns (and their first release on Lifeforce Records) takes the band's erudite virtuosity from the test tube into the real world. If their debut album was all about sharp, impersonal frenzy of phenomenal chops and unusual time signatures, here we have a release that wants to meet the outside world – with all its darkness and all its mysteries – head on.
Virtuoso brothers Jasun Tipton (guitar) and Troy Tipton (bass) are, of course, also known for their stunning musicianship and commendable songwriting as the driving force behind the Zero Hour project. But Abnormal Thought Patters has a bolder concept which now ties together A-grade musicianship, experimentation, and exploration of some mystifying (and often bleak) human truths. Standout "Velocity and Acceleration Movement 6" gives the first hint of what the band tries to tap into here. Hypnotic ostinatos and a spellbound melody join together not to impress, but too connect with the listener.
Other tunes are more analytical, but just as intense. "Harmonic Oscillators" engages in complex structures and calculated symmetries of vigorous, note-perfect mathematical metal. Several themes are developing at once, moving in and out of each other, but between them a restrained but urgent undercurrent of eerie darkness bleeds through. This shadowy, sorcerous streak fully surfaces on gems such as "Calculating Patterns" and "Autumn". On "Calculating Patterns" the guitar channels Pat Metheny's jazz cool with knowing depth, while "Autumn" blends jazz and rock to transport you into a witchy place where a simple melody weaves a vibe both chilling and moving.
And for all the excitement of the band's beautifully executed and intelligent virtuosity, it is this newly found, searching mysticism which makes this album one of the best records of 2013. It presents an enigmatic, at times haunted vision, but the fire at the heart of the band's musicianship prevents the album from sinking into depression. Otherworldly yet human would be the most laconic way to sum up this extraordinary release.
Genre: Prog Metal, Jazz
Personnel:
Jasun Tipton – guitar
Troy Tipton – bass
Mike Guy – drums
Track Listing:
1. Velocity and Acceleration Movement 5
2. Velocity and Acceleration Movement 6
3. Velocity and Acceleration Movement 7
4. Velocity and Acceleration Movement 8
5. Calculating Patterns
6. Harmonic Oscillators
7. String Lullaby
8. Autumn
9. Manipulation under Anesthsesia
10. Electric Sun 2.0
11. Quintessence
Label: Lifeforce Records
Online: www.abnormalthoughtpatterns.com
Hardrock Haven rating: 9/10
by Jonna Ambur
- Senior Photojournalist –
MAY 3, 2013 at MOHEGAN SUN ARENA in UNCASVILLE, CT.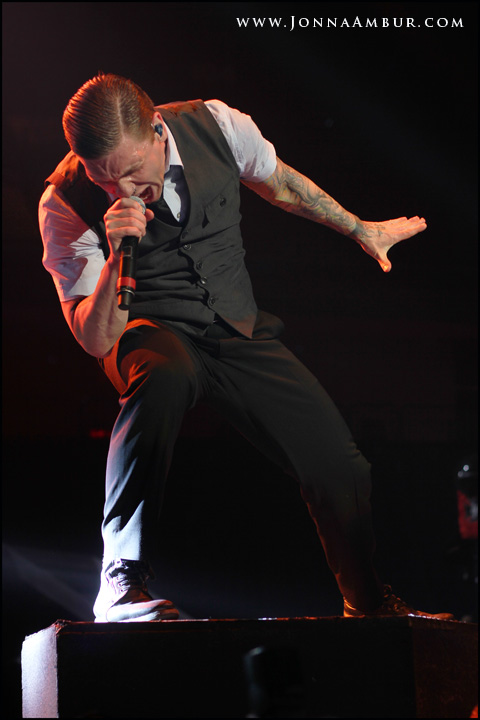 Shinedown is from Jacksonville Florida. Producing hit albums since 2003, Brent Smith (vocals), Eric Bass (bass/piano), Zach Myers (guitar) and Barry Kerch (drums), rocked the Mohegan Sun Arena. Playing favorites like "Enemies," "Devour," "Unity" and "The Crow and the Butterfly" right out of the gate, the band was on point, with the top notch vocals and musicianship that they've been known for.
Their current tour is in support of Amaryllis released in 2012 which is preceded by studio albums The Sound of Madness (2008), Us and Them (2005) and Leave a Whisper (2003). With over six million albums sold worldwide this is a band that prides themselves on creating music that is always evolving. Next on their list of accomplishments will be an album that features 10 acoustic covers to be released over 10 days that include songs that were chosen by fans.
Shinedown's set went on to include "Diamond Eyes," "45," "Simple Man," and "Bully." It was a night of true, solid rock and roll. A tour to catch for sure!
Bush and Airbourne are currently on tour with Shinedown. After wrapping up in the US this month, they move on to Canada and the UK through October.
Bush is touring in support of their fifth studio album, The Sea of Memories and features Gavin Rossdale (vocals/guitar), Robin Goodridge (drums,) Chris Traynor (guitar) and Corey Britz (bass).
Airbourne is touring in support of their 3rd studio album, Black Dog Barking and features Joel O'Keeffe (vocals/lead guitar), David Roads (guitar), Justin Street (bass), Ryan O'Keeffe (drums).
Shinedown Concert Photo Gallery
[Photos by Jonna Ambur]
by Steve Patrick
- Columnist –
Danish metal outfit Volbeat recently toured North America alongside support bands Spoken and Danko Jones in conjunction with the release of their latest studio album Outlaw Gentlemen & Shady Ladies. The record is the first to feature to feature the band's brand new lead guitarist Rob Caggiano (ex-Anthrax, The Damned Things) and debuted at #9 in the Billboard 200.
Volbeat's frontman and principle songwriter Michael Poulsen sat down with Hardrock Haven before their show at Piere's Entertainment Center in Fort Wayne, IN on April 6th. Poulsen talked in detail about the new album, writing a song with King Diamond, and the band's gameplan for announcing Caggiano as their new guitarist.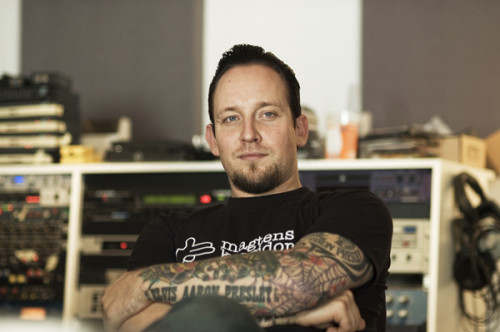 Hardrock Haven: Did you all make Rob learn basic Danish?
Michael Poulsen: Uh, he's getting there. Baby steps. (laughs)
Hardrock Haven: Well, I was thinking he'd at least have to learn it for "The Garden's Tale."
Michael Poulsen: Yeah, I know, we were actually fooling around with that and said, "You've gotta sing the Danish lines in that song" and he was just like, "What?" (laughs) So we had a little bit of fun with that.
Hardrock Haven: How has the band dynamic changed with Rob?
Michael Poulsen: Ah, no it's not like anything has changed that much. Now, of course you know you can definitely hear that there's a new guitar player in the band and he has a tremendous good guitar style, you know. You can definitely hear that there's a second guitar player now. It's not just this wall of sound with guitars. You can hear there's two guitar players and I really like that. You can hear that on the album as well because this is the first time we did an album where the second guitar player is recording his own guitar because on the previous albums I've been recording all the guitars.
Hardrock Haven: Well you've got a new album out in a few days … can you talk a bit about the song inspirations in terms of subject matter?
Michael Poulsen: Yeah, you know it's very obvious that there's a lot of inspiration from old, country/western movies and the 1800s … so uh … it was just the right time to do an album where I brought some of those characters to life and it seems to fit pretty well into the Volbeat universe. I was just going back to some of those movies that my father was really into and I was really into those soundtracks, so when I started writing the new album I could definitely hear that some of the material that I had was inspired by those old movies. So, I said, "Okay, this is what I'm gonna do. This is going to be the thing in the new Volbeat album." So, I started writing lyrics bringing some of those characters to life from the 1800s and that became the new album.
Hardrock Haven: Do you have a personal favorite track off the new record?
Michael Poulsen: No, 'cause every track is my favorite track. That's the way it should be.
Hardrock Haven: Absolutely. Well, you talked about watching movies with your dad, what is your favorite western?
Michael Poulsen: I think the western movie I've been watching mostly, again and again, is Once Upon a Time in the West. It's great.
Hardrock Haven: What did you want to do differently on this record in comparison with Beyond Hell/Above Heaven?
Michael Poulsen: Just make it better. (laughs)
Hardrock Haven: (laughs) Well, that's always the goal isn't it?
Michael Poulsen: (laughs) Nah, I'll not take anything away from the other albums. I'm obviously just as proud of those albums as I am of the new one. The new one wouldn't be that good if I didn't have the past, you know, so it's all about progressing and finding new inspiration without leaving what you already have. But it was very obvious with the new album that we were seeking something else. We wanted to leave our comfortable zone.
We wanted to try out a new studio, but still bring our producer Jacob Hansen and at the same time flirting around with trying to have Rob stepping in as a second producer because I really like the work he did with The Damned Things and the new Anthrax record. Rob was a huge fan of Volbeat and he said, "I'd love to produce a couple songs so you can hear what I think the band could sound like." And I say, "Okay, I'll touch base with you when it comes to the time when we enter the studio." And I told him, "Maybe you should talk to Jacob Hansen and see if you two can come up with some kind of game plan of how you want to do this." And that's what they did, you know?
So that was a very interesting process…having Jacob Hansen, who is really…he knows every detail about Volbeat. He'd been producing all the previous albums and then to have a new guy who is a new fan of the band who is also producing…how does he see and hear Volbeat?
That was very, very interesting … how it all started with Rob being part of the whole team. I had a really good friend with me in the studio who was supposed to put down the solos and actually maybe stepping in to be the new guy in the band, but we just realized while we were working in the studio that it didn't work out the way that we thought it could, so we said, "Let's not do any more." We were so afraid of mixing really close friendship and business and all that…so I said, "It's not a problem. I'll just put down all the guitars as I'm used to." Then I kindly asked Rob if he could put down the solos and he loved to. He's a fuckin' freak on that guitar. Later on he had some ideas after putting down some solos and I said, "You know, those are really good ideas. Let's use them in the songs if you're okay with that." And he said, "That'd be cool. That'll be a compliment for me if you did that." So, later in the process, I just said, "C'mon, you should just be in the fucking band. You put down all the solos and you have a few ideas for a couple of the songs. You should be in the band." And he basically thought that we were kidding him. So, the next day he said, "Were you serious about that offer?" I say, "Yeah I was. I mean it." He said, "I would love to join you guys."
So that was how it all came about and I think you can definitely hear that in the music that there's this new. second guitar player. He has his own sound. He has his own picking. He has his own style and all of that together was brought into the new Volbeat record. You can hear that. You can also definitely also hear it live when we play that there's a second guitar player. So, even though I wrote all the material for the record, having a guy stepping in with such an in-your-face guitar style…that's just brought something extra.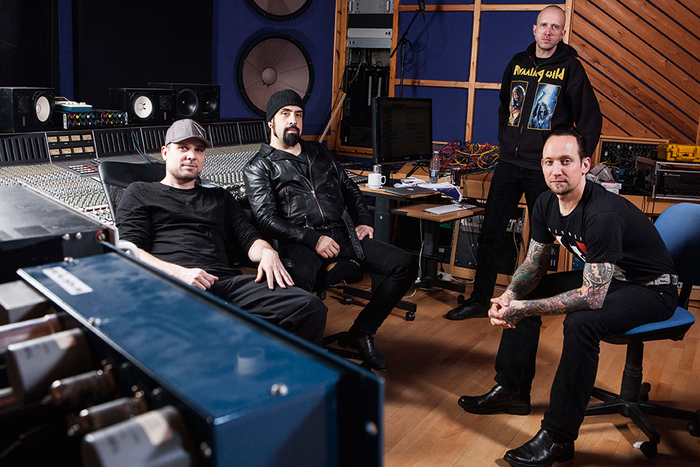 Hardrock Haven: In terms of the timeline, it sounds like Rob was offered the gig pretty early on in the process of making the new record. How long did you wait to announce the information that he had joined the band?
Michael Poulsen: You know, we gave him the offer in the studio and uh … that, you know, of course that was big news for us while we were working in the studio on the album we actually have a new man in the band now, but not the guy that we had thought should be the new guy. So, there was no reason for putting out the news before we were almost done in the studio because we wanted to concentrate on the work we were doing in the studio and not be infected by a lot of input from the outside by announcing him as the new guitar player. So, we waited until we were done.
Hardrock Haven: That makes a lot of sense. The song "Room 24" is obviously a stand-out track on the new record because of the guest appearance by King Diamond. Can you talk a little bit about how you and King co-wrote that song?
Michael Poulsen: It's a really great track. I'm very proud of it. I'm a huge King Diamond fan and I met King Diamond for the first time in 1995 and later on in 1997. The whole idea for that song was…we were touring in Texas and King came to one of the shows and he was really into the Volbeat music and, of course, we knew each other from back in the days. Later on when we came back to Dallas, TX we had Hank Shermann with us on guitar. We hired him into the band after we kicked out Thomas (Bredahl) and King wanted to say hell to Hank and just hang out with us. That was on the Gigantour with Motörhead and Megadeth and that's where we started talking about doing something together.
You know, Volbeat is actually only the second band coming out of Denmark who made it to the US. Mercyful Fate was the first band and we are only the second who made it and he was very proud of that. We just started talking and said we should do something together. Normally that's not something King does. He's very locked into his own thing, so that was a huge compliment that he actually really wanted to do something. I said, "You know, I have a really cool idea that we could work on. Let me work on it and I'll send you the demo track." And when he heard the song he said, "Definitely. That's fucking heavy. Let's do it."
Normally when I have guest singers I would write the lyrics and the melody line, but King he wanted to write his own melody and he wanted to write his own lines which I think is perfect because why would I do that? It's fucking King Diamond, man, you know? So when I started writing that song, of course, I had in mind all the time that it needs to be something that he could feel comfortable about and it needs to be a heavy song, but it still needs to have a feeling that it was a Volbeat song. You know, you don't send a song to King Diamond saying, "Ah, I wrote a country song. Can you put vocals on this?" (laughs) You don't do that. It needs to be a heavy song and I'm really into that. It's easy for me to write those songs. I had another band in the past called Dominus which were really heavy and so of course I was having a lot of inspiration from old King Diamond records…also newer King Diamond records and Black Sabbath and Mercyful Fate when I wrote that song. I always had in mind that it needs to sound like something that could be on a King Diamond album.
So when he heard that he was really into it and the next thing was how do we do this when it comes to lyrics because if he wants to write his own lines and I want to write my own lines, how does that mix together? So I started talking about, I say, "You know, I had a really creepy experience in a hotel where I wake up in the middle of the night and I cannot move my arms and legs, but I'm totally awake." I couldn't figure out what was going on. I couldn't move my arms or legs. I was trying to reach out for my wife and I couldn't do anything. It almost felt like I was choking. The only thing I could get out was something like "aaaahhhhh" and I was so sure I was about to have a heart attack. I said, "Okay, you're having some kind of stroke or heart attack. Something is wrong. You're dying here."
I managed to fall asleep and I don't know how long I was sleeping, but I wake up again and the same thing is happening. I cannot move my arms or legs and I feel like choking. Suddenly I feel like somebody is pressing me, pushing me down on the bed … pushing my chest and everything became more dark and it's almost like I sense some kind of presence in the room. I was so sure that I was dying, I said, "This is how it ends." A lot of thoughts were going through my mind like…"Why do I see all this darkness?" "Why is it that I cannot move?" And I told King about that experience and he said, "That's some heavy shit. You'll never know if there was some spirit in the room. Have you ever heard of sleep paralysis?" I said, "No, what is that?" And he said, "Let me just send you a couple of links and you can read about it." I don't know if you've heard of it…sleep paralysis?
Hardrock Haven: I haven't, no.
Michael Poulsen: It's a really creepy thing and a lot of people have experienced this. And they tell the exact same story as I tell. They wake up and they cannot move their arms or legs. It's something to do with the mind…the brain. That second when you wake up, it's not communicating with the rest of the body. Your eyes are open, but your brain is just not full awake, so it's not communicating with the rest of…you should look it up on the internet. It's very, very spooky.
The thing is that everyone who experienced this sleep paralysis…they have the exact same story that they cannot move their arms and legs and feel like something is on top of you. Some kind of dark, spiritual force or something. I can't explain it. Very, very few people have actually died from it … because of the shock of it. And he (King) said it could be that thing and that sounds pretty much what it was…what I was going through. So, we made the deal that I should try to explain that experience in the song and that he should be that dark thing in the room. So that made sense and we called the song "Room 24" since that was the room I was in.
Hardrock Haven: In terms of the song structure though, did you have to re-tool either part so they would mesh together songwriting wise?
Michael Poulsen: No, I knew exactly where I wanted King Diamond's vocals. It was just up to him how he wanted to do the melodies and how he was going to put it down. So, when we recorded my part we sent the files over to his studio and we had no idea how it would sound like before we got it back. So when we got it we put it on and we were just blown away. It was just like, "Wow. This sounds amazing."
Hardrock Haven: Well, it definitely does. You got the signature high notes in there for sure.
Michael Poulsen: Totally.
Hardrock Haven: What do you make of Volbeat's increasing popularity in the U.S.?
Michael Poulsen: Yeah, it's amazing because we have been touring Europe so much. We started to tour in bars and now in Europe we play venues with capacity of ten to seventeen thousand people. And now things are going really, really good in the US. You know, we can see every time we do another American tour there are more ticket sales and the venues are getting bigger and it seems very solid right now. There's still a lot of roadwork to do, but we're fine with that.
Hardrock Haven: Here it is a couple days before the new album comes out…do you ever get nervous or anxious in the days leading up to the release of a new record?
Michael Poulsen: I'm not nervous…I'm not nervous because there's nothing to be nervous about. We're very proud of the record. We're just very excited. You know, about how the fans are going to react. That's the main thing. Of course, it's cool if the media likes it, but come on, everybody knows that the media doesn't really have any force anymore. It is the fans who are in the driver's seat. The fans are what we are concerned about…not concerned, but those are the people that we're excited to hear opinions because they are the ones that go out there and buy the concert tickets and it means something to them, you know. It's some kind of identity to them. I know how it feels when I'm waiting for one of my favorite bands to release a new album. I know how that feels like, so I totally put myself into the expectation of a new record. So that's very exciting. I'm not nervous. I'm just very excited.
Hardrock Haven: Well how's the tour been going so far with Danko Jones?
Michael Poulsen: Great, there have been only very, very few shows that haven't been sold out. The lineup is really, really great. We have a great opening band in Spoken. Those guys are really, really good. And we have Danko Jones as the main support and he's always great. He's a great entertainer. He's got good rock songs. Very happy to have those guys with us. We tried back in the days to get Danko Jones with us but it never really fit into our schedule, but this time everything was perfect. We're very proud to have them with us.
Hardrock Haven: Who would you say is the definitive "outlaw gentleman"?
Michael Poulsen: Black Bart.
Hardrock Haven: What about "shady lady"?
Michael Poulsen: You know, they're in our daily life every day and every man knows that. (laughs)
Hardrock Haven: Do you think that being in Volbeat has really freed Rob up musically?
Michael Poulsen: That's probably a question you would need to ask Rob, but I'll say yes because I think he was very flattered that we actually used his ideas. I don't know how much … it didn't seem like he was really writing anything in Anthrax, so stepping into a new band where you can…where there's an option of bringing out your own ideas must be a good feeling. So, I believe that he appreciates that.
Hardrock Haven: How would you describe Rob's production style in comparison to Jacob's?
Michael Poulsen: Every producer is different, you know. They have their own style. Rob definitely has his own flow. There's a really good balance in it. You can hear everything and it sounds very solid.
Hardrock Haven: Are there any Danish bands that US fans should know about that may not have made it over here yet?
Michael Poulsen: Everybody knows Mercyful Fate and King Diamond, but uh … Danish bands … that's a good question. I feel a little bit helpless here. We had a really good support band with us on a tour in Denmark called Grumpynators. They're good guys.
Hardrock Haven: Many Volbeat albums have liner notes explaining what each song is about. Why do you think it's important to provide that detail?
Michael Poulsen: I don't know if it's important, but it's like … the fans are really … they're really into those lyrics and a lot of times they have a lot of questions on forums and stuff. You know, "What's this song about?" I could feel that it meant something to them. But what I like is when people read lyrics then they make up their own mind what it's about, but for some people it's really important. They really want to go into the details and the depth of the lyric and I know how that feels like.
So I thought maybe it would be a good idea for certain songs to let people know what this is about because I know it means something to certain people…like they get into that. Sometimes when the fans or the listener gets the right information about the lyric suddenly the song becomes a new song for them. It's like, "Wow, that's what it was all about!" So the song becomes more fresh, so I thought that it might be a good idea.
Hardrock Haven: Well it's like what you were saying about "Room 24." I listened to that song last night and got the general idea, but hearing the story behind it makes it that much more interesting.
Michael Poulsen: Yeah, yeah, that's what I also like. People can leave a lot of questions marks here and there. "What's this song about?" And then they can read an interview about that song and say, "Wow, so that's what the song is about!" They have to nerd around a little bit on the net to figure out what's going on. Sometimes it's cool to have everything in front of you, other times it's cool that you need to go on a journey to figure the whole thing out, you know?
Hardrock Haven: I'd imagine putting that detail in the liner notes cuts down on stupid interview questions about the meaning of your songs too. (laughs)
Michael Poulsen: (laughs) Yeah, exactly.
Hardrock Haven: Anything you'd like to say to Volbeat fans out there reading this?
Michael Poulsen: Just that we're very excited to get a new record out and hopefully they will like it. We appreciate their support and let's rock out when we're out there live.
Hardrock Haven: Well thank you so much for your time. It's been very interesting talking with you.
Michael Poulsen: Thank you!