by Marcel "Mars" Groeneveld
Staff Writer –
Tony Iommi promo tour (for his book) Iron man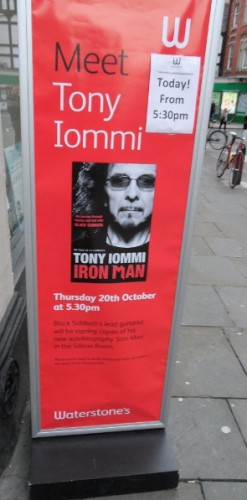 October 20, 2011 at Waterstone bookstore, Nottingham, United Kingdom.
Sometimes in life things just fall into place. On a trip to attend 2011′s Firefest Festival in Nottinghamd, U.K., you know the home of the legendary Robin Hood, Tony Iommi was also in town promoting and signing his new autobiography, Iron Man: My Journey through Heaven and Hell with Black Sabbath.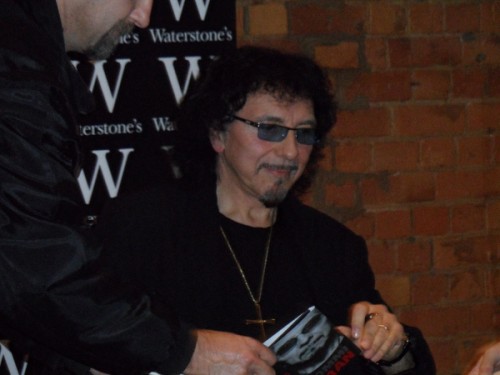 The book signing event was published on Iommi's website and not mentioned through major media outlets like the newspaper, billboards or television. Still over 300 loyal and crazed fans, who came from as far as Greece and Australia, made their way to the Waterstone's bookstore to meet and greet their Idol.
The opportunity to have their photo taken or memorabilia signed was slim because of time schedules. The great turnout of fans, produced smiling faces and some tears, as fans felt honored to spend at least one minute with one of the most influential guitarist rock has to offer.
Iron Man: My Journey through Heaven and Hell with Black Sabbath is the story told by Iommi the ups and downs to writer TJ Lammers and is available for purchase now. Read more