by Christophe Pauly
- Photographer –
June 15th-17th 2012, in Clisson, France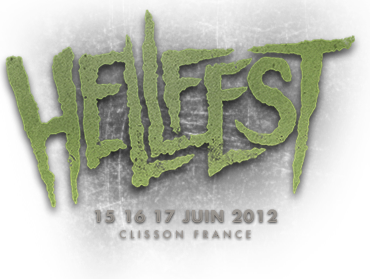 France's Hellfest is an 'extreme music' festival held at Clisson, western France, a new location having moved from Val de Moine, on Friday 15th to Sunday 17th June 2012.
Line-up:
Ozzy & Friends who replace Black Sabbath, Lamb of God, Trivium, Blue Oyster Cult, Children Of Bodom, Hatebreed, Lynyrd Skynyrd, Machine Head, Acid King, Alpha Tiger, Amon Amarth, August Burns Red, Betraying The Martyrs, Blood Red Throne, Brain Police, Brujeria, Brutal Truth, Cannibal Corpse, Megadeth, Guns N Roses, Motley Crue, Within Temptation, Refused, Dropkick Murphys, Biohazard, Turbonegro, Abysse, All Shall Perish, Arson Anthem, Ascension, Behemoth, Belenos, Benighted, Big Business, Black Bomb A, Bukowski, Cancer Bats, Celeste, D-A-D, Discharge, Doomriders, Edguy, Entombed, Gotthard, Hank Iii, Hamlet, Heaven Shall Burn, Ihsahn, Insomnium, Jesus Crost, Koritni, Lasting Values, Liturgy, Lock Up, Moonsorrow, Necrophagia, Obituary, October File, Satyricon, Sebastian Bach, Shining, Sublime Cadaveric Decomposition, Suffocation, Sunno))), The Atomic Bitchwax, The Bronx, The Obsessed, The Rodeo Riot Engine, Tragedy, Trepalium, Unearth, Unsane, Uriah Heep, Vitamin X, Channel Zero, Darkest Hour, Death Angel, Devil Driver, Djerv, Dog Eat Dog, Do Or Die, Dying Fetus, Emmure, Endstille, Enslaved, L Esprit Du Clan, Exodus, Extinction Of A Mankind, Gamabomb, Girlschool, Glorior Belli, H2o, Hoods, Integrity, Lizzy Borden, Madball, Merrimack, Molly Hatchet, Nasum, Origin, Pentagram, Sacred Reich, Saint Vitus, Suicidal Angels, Taake, Vomitory, Walls Of Jericho, Year Of No Light, Yob, Aborted, Alcest, All For Nothing, Amenra, Anaal Nathrakh, Aosoth, Arcturus, Asg, Avulsed, Benediction, Colour Haze, Crashdiet, Darkspace, Death Before Dishonor, Dimmu Borgir, Disembowelment, Dyse, From Ashes Rise, Haemorrhage, Hour Of Penance, In Extremo, Monkey 3, Napalm Death, Necros Christos, Orange Goblin, Oranssi Pazuzu, Rompeprop, Solstafir, Spudmonsters, Strife, The Devil's Blood, Thou, Ufomammut, Unexpect, Vanderbuyst, Victims, Vulture Industries, Winterfylleth.
Hellfest 2012 Photo Gallery
by Sara McCarthy
Staff Writer
July 30, 2011 at New York State Fairgrounds Infield in Syracuse, N.Y.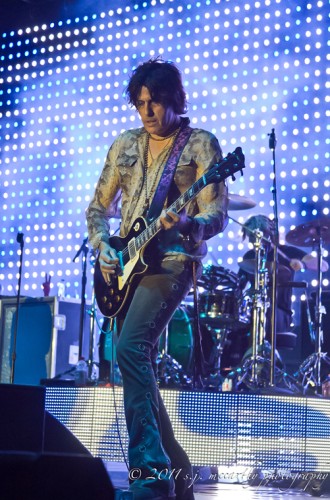 Galaxy Communication's station 100.9 Krock held its 16th annual Krockathon on July 30. The warm, sunny weather attracted about 20,000 fans to enjoy a day filled with the musical sounds of 13 different bands.
Held for the third year at the infield of the New York State Fairgrounds Racetrack Infield, Krockathon seems to have found its forever home. In years past, Krockathon has called the Cayuga County Fairgrounds, Vernon Downs Racetrack and Oswego County Speedway home. The infield offers plenty of room for additional vendors, meaning less waiting in line, more port-a-potties and open space farther away from the stages for attendees who prefer to enjoy the show and people watch without having to keep their eyes open for crowd surfers.
Festivalgoers had a large selection of food and beverage vendors to choose from, including standard fare of burgers and pizza all the way to newer creations such as deep-fried pickles. Other festival activities included body piercing for the more adventurous souls and spur-of-the-moment tattooing.
Viewed by rock fans in the Syracuse area as THE festival to attend, this year's lineup certainly did not disappoint. With almost constant music playing on two side-by-side stages, from local group Silent Fury, relative newcomers Bayside to headliners Stone Temple Pilots, there was a band present to satisfy just about any musical taste.
Dropkick Murphys was the band that drew a lot of attendees to the festival who wouldn't have normally attended. This crew of sometimes kilt-wearing guys from Boston, Mass., were awesome, and their set was filled with bagpipes, loud guitars and a sound that is a mix of punk and rock. It was a fun show, and Dropkick Murphys is a band that everyone should see at least once.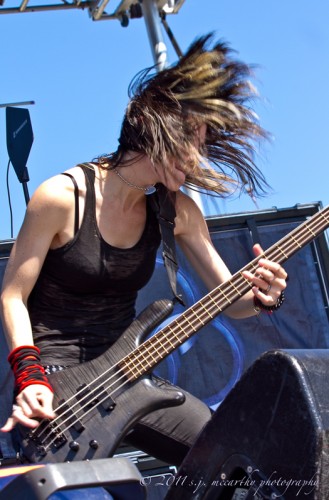 All of the bands put on amazing performances, but the stand-out performance of the day was Bush. Playing hits, such as "Glycerine," "Everything Zen," "Comedown" and "Little Things," these guys blew the crowd away. They treated the crowd to a couple of songs off their upcoming album, The Sea of Memories, including their current single "The Sound of Winter." The best of all and unexpected was The Beatles cover "Come Together." It was a great set and showed all of the 20-somethings that Bush is a band to be reckoned with.
Seether followed Bush and had no problem keeping the energy up. Always a band that puts on a phenomenal live show, Shaun Morgan and bandmates lived up to their reputation. Opening with "Gasoline" and following with "Needles," these guys ruled the stage and rocked from one song to another. "Fur Cue," from their new album, Holding Onto Strings Better Left to Fray, featured the heaviness and vocals that this reviewer loves about Seether. The band closed out its set with "Fake It" and "Remedy," which had the pumped crowd singing right along.
Headliner and music veterans Stone Temple Pilots took the stage 20 minutes after their scheduled start time. The stage was backlit by a huge grid of blue lights, casting the members in shadow. Starting their show with "Crackerman," Scott Weiland pulled out the megaphone to create the signature sound of the song and followed that up with "Vasoline" and "Wicked Garden." The entire band sounded great, and Weiland's vocals were spot on. In between numbers, his speech was slurred and difficult to understand. Despite the difficulty with speaking, Weiland and fellow band members were all over the stage, showing they still have the energy and stamina to put on a rockin' set. Just prior to singing "Dead & Bloated" for their encore, Weiland asked if anyone in the crowd could sing and knew the lyrics to the song. He surprised everyone when he pulled a fan on stage and, together, sang the first few verses, which sounded great. STP closed out its set with "Trippin' on a Hole in a Paper Heart."
Time Warner Cable Main Stage:
Click Clack Boom
Jetstream
Bayside
Airborne Toxic Event
Hollywood Undead
Bush
Stone Temple Pilots
Tebbs Head Shop Second Stage:
Silent Fury
Rose Hill Drive
My Darkest Days
Sick Puppies
Dropkick Murphys
Seether
2011 Krockathon Photo Gallery
Photos appear courtesy of Sara McCarthy