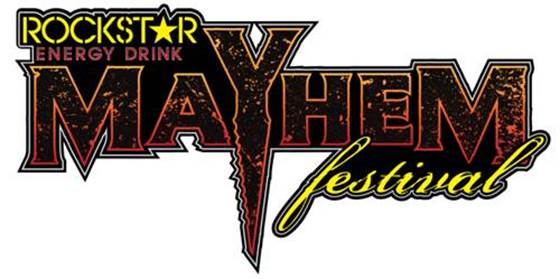 This Year Featuring:
ROB ZOMBIE, FIVE FINGER DEATH PUNCH, MASTODON, AMON AMARTH, MACHINE HEAD, CHILDREN OF BODOM, BEHEMOTH AND MANY MORE Read more
by Jonna Ambur
- Photographer –
AUGUST 18, 2012, PRUDENTIAL CENTER, NEWARK, NJ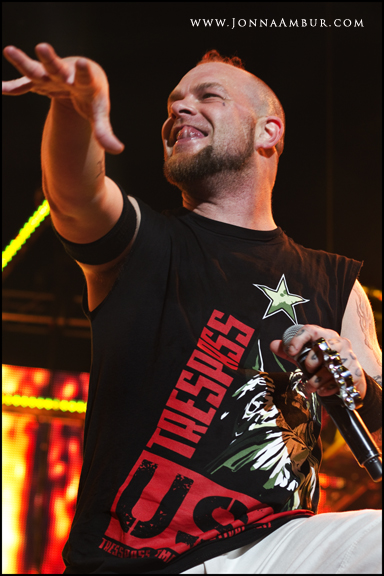 There are rock shows, and then there are KICKASS ROCK SHOWS. Five Finger Death Punch at New Jersey's Prudential Center on August 18 is as kick ass as it gets!!!
The 2012 Trespass America Festival featuring Battlecross, God Forbid, Emmure, Trivium, Pop Evil, Killswitch Engage and headliners, Five Finger Death Punch (5FDP) was an intense night of amazing performances by these seven well-picked bands, and popular opinion is that 5FDP was the standout performance of the night.
From the moment 5FDP started their intro music— the techno mix of "100 Ways to Hate" — the energy was phenomenal. Some highlights of 5FDP's show:
• Lead singer Ivan Moody brought kids from the audience up on stage for "White Knuckles." He had the kids play "Ivan Says," and they proudly displayed their "metal horns" and middle fingers because "Ivan said!" Funny, but good natured.
• An acoustic version of "Remember Everything" with Moody and guitarist Jason Hook (ex-Vince Neil and Alice Cooper bands). The whole crowd sang along.
• Kudos to Tour Manager and Lighting Director, Brandon Webster. The stage looked like a cathedral of light. Freakin' phenomenal!
• Jeremy Spencer's drum solo done in full black light.
• Ivan Moody dedicating 5FDP's set to Dimebag Darrell. A touching metal moment.
• Overheard walking out of the show: "I liked that there was a rubber mat in the pit area!" – Unknown.
You could tell the band were enjoying themselves up on stage. The guys smiled easily at each other and the crowd, and Moody is a funny guy, which made you have an even better of time.
A recent quote from Moody summed up the atmosphere, "For my entire life, I've always loved music. It's been there forever through good and bad. And the Trespass America Festival is about bringing all these fan bases together to celebrate metal and rock music!"
Well said, Moody. 5FDP For Life!
5FDP Setlist:
1. Under and Over It
2. Burn it Down
3. American Capitalist
4. Hard to See
5. Coming Down
6. Bad Company
7. White Knuckles
8. Drum Solo
9. Far From Home
10. Never Enough
11. War Is The Answer
12. Remember Everything (Acoustic)
13. No One Gets Left Behind
14. The Bleeding
5FDP AT PRUDENTIAL CENTER PHOTO GALLERY
Like Five Finger Death Punch on Facebook:
http://www.facebook.com/fivefingerdeathpunch
Five Finger Death Punch official:
http://www.fivefingerdeathpunch.com/
by Sara McCarthy
- Senior Photojournalist –
August 7, 2012 at Oswego Speedway in Oswego, NY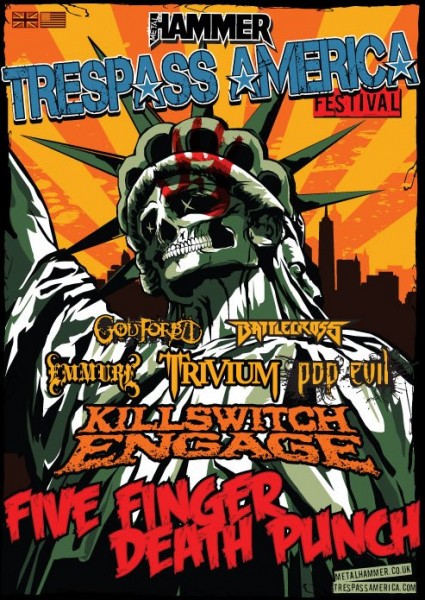 SLP Concerts and Step Up Presents are proud to present TRESPASS AMERICA with Five Finger Death Punch, a newly minted music festival set on revitalizing the metal scene with some of the most current and credible bands in hard rock/metal. A co-production with Trespass America and Metal Hammer, the biggest metal magazine in the U.K., the tour covers 31 cities in two months between July and August across the United States.
Headlining the power-packed Trespass America Festival is Five Finger Death Punch; other acts include Killswitch Engage, Pop Evil, Trivium, Emmure, God Forbid and Battlecross.
Due to production problems beyond their control, Battlecross and a handful of other bands were unable to play at Trespass America's August 7, 2012 stop in Oswego, NY. The promoters were gracious enough to allow me to photograph the bands that did play.
More info online at http://trespassamerica.com/.
Metal Hammer Trespass America Festival Photo Gallery
by Sara McCarthy
- Senior Photojournalist –
Battlecross, out of Michigan, delivers their version of hardcore thrash, laced with screaming guitars and intense vocals with a determination and energy that most bands would envy. They are touring as the opening act for the Metal Hammer Trespass America Festival, headlined by Five Finger Death Punch. With a reputation as hardworking musicians, Battlecross has been blowing audiences away and raking in new fans at every venue they pay. Recently, Hiran Deraniyagala, guitarist for Battlecross was kind enough to answer some questions regarding the band.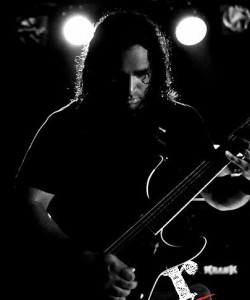 Hardrock Haven: First I just want to say that you for taking time out of your busy schedule to talk to us today. Pursuit of Honor is Battlecross' debut album, it has been well received and garnering great reviews, considering a large amount of the material was written prior to Kyle and Don joining the band, how have their talents affected the songs?
Deraniyagala: Definitely, the band's been together since 2007, we had a different line-up and when Don joined the band in 2008, he added a lot to the song writing and he actually helped write "Man of Stone" and also added in his whole take on bass on the other songs adding a whole other level to it. Then we had our original singer who left in 2010 and then Kyle joined the band in 2010, he joined right about the time the original singer left, and when he joined he actually only got to re-write one song on the album because all the other songs were written by the previous singer. Even singing our old singer's material, he still took it to another level with his voice and also just the live performance and stage presence that he adds to the rest of us. Definitely when those guys stepped in it added another level to the band, which was really for the better.
Hardrock Haven: Now that you have found your missing links in Kyle and Don, how will/has the writing process change?
Deraniyagala: It's changed because now we almost have a third person writing songs, where is me and Tony did, now we have our bass player writing and it's almost like you have three guitarists writing songs which is cool. Kyle has a very different and unique style to his vocals, so I think you are going to see an evolution in what were writing now and going upwards. Were working on new material now already and it's sounding pretty good. We haven't heard Kyle doing any vocals through it yet, we normally kinda wait until the song is done before he steps in, so he doesn't go do a part and then we change something. We have a really good feeling about the material were working on, there's not a lot of stuff that is done, we're still focusing on Pursuit of Honor, as far as touring and all that stuff, but we are working on new material and its definitely an evolved step of Battlecross.
Hardrock Haven: The band's sound is a diverse mix of different rock genres, death metal, thrash, what bands have some of the major influences for your music?
Deraniyagala: I think overall I would say Pantera, Slayer and Metallica are the big three that are huge influences for maybe all of us. Once again, we all come from different influences individually, Tony and me were very into the old-school stuff, and he's into a unique style of bass playing. He is actually very highly influenced off of video game music. He would play video games as a kid and listen to the theme songs and hear the bass lines, grab his bass and actually try to play that. Ya know Primus and Gwar for him, so he has a different style than Mike, who is somewhat old school but also somewhat influenced by some of the new metalcore bands out there like Black Dahlia Murder but he's also into Sepultura. Kyle's very into Black Dahlia Murder also, Cannibal Corpse was one of his big influences. So we're really just all over the place, we all have our different metal influences, but that all comes together and creates our own sound. When we write, we don't necessarily think, oh we need to write this way or this songs needs to sound this way. It's building off of a guitar riff and then going from there and seeing how the song feels and if it feels right for the song.
Hardrock Haven: You've been signed by Metal Blade and since have a pretty heavy tour schedule set up for 2012. Since being signed, has the band's workload increased dramatically?
Deraniyagala: Our work ethic has definitely been pushed harder, and we've been working harder because just definitely because we have been out on the road, traveling and we've had to make a lot more sacrifices than normal. We've always been a hard working band and we've always been very professional when we do things. So I would say now it's the grueling of touring and on top of touring, staying on top of social media and all that other stuff that comes with it. Ya know meeting the fans and putting a lot more work as far as everything in general, everything you do for the band beyond playing, it's beyond that too. For us, it's keeps us busy and some of us have had to sacrifice jobs in order to go out and tour. We know what it takes and were all just very hungry to do this and go as far as we can with it and do whatever it takes to get there, to be successful.
Hardrock Haven: I've read elsewhere that you have a day job in an industry very different than music. Do you still have the job and if so, how does your tour schedule affect your availability?
Deraniyagala: I've been working for a company for five years and there were some tour schedules that they definitely worked out for me to be able to leave and come back. At one point there just wasn't enough time for me to take off, the company wouldn't allow me to take that much time off, so I actually had to quit my job, but I was able to work something out, so now I come back as a temporary employee, so now I just work as a temporary employee in-between tours at the same job. It was nice to be able to keep my job but I'm not technically an employee of the company anymore, just a hired contracted employee. I found a way to make it work because I definitely need the money when I'm of tour.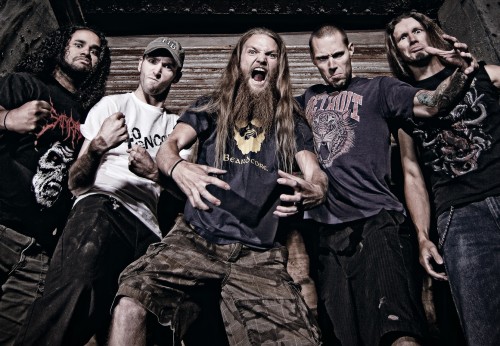 Hardrock Haven: That's really cool that your employer was willing to work with in that regard.
Deraniyagala: It is really cool that they are so supportive and they are one of those companies that support their employees perusing their dreams and that sort of thing. It wasn't just me being a regular employee and me just doing my job, it's not like I slacked off or anything, I put in my work at my job and showed that I'm a good worker. What I do outside of Battlecross, I work just as hard as I do in my regular job and Battlecross. Basically, I have been able to prove myself as a good employee and a good person to keep around. It's good to have that positive attitude and it opens more doors and opportunities for you.
Hardrock Haven: You are currently on the "Trespass America" tour headlined by Five Finger Death Punch and features many other bands. You've been out for about 3 or 4 weeks now, how is tour going?
Deraniyagala: The tour's been great, we've been having a lot of fun with the Killswitch and Five Finger guys and all the bands have been very cool. The crowds locally have been pretty good from when the doors open so its been a great exposure to us, playing in front of different crowd every day. There are people who surprisingly do know us. Playing these cities and seeing people singing your songs that you've never met before that's a really cool thing. It's a whole new experience for us and we're taking it very seriously and professionally, but also having fun with it. The response from the crowd has been good so far, and we've been throwing in a Pantera cover in there that grabs the audience's attention right off the bat. That helps, when you're the opening band, you have twenty minutes, you only get so much time to make your point to the crowd. We pretty much tried to fill in that short amount of time our best songs and throw in a cover just to get people to know, "Oh hey, they covered this song and it was awesome!" Try to get them warmed up and then they're thrashing out to your last two songs and then your twenty minutes is up, next thing you know you're off the stage and they're wanting more, but it's good to leave them hanging, wanting more. It's been great meeting all the new fans, coming to the merch booth, signing stuff; take pictures and all that, so it's been great.
Hardrock Haven: What bands would you be willing to go out and purchase tickets to see in these tough economic times?
Deraniyagala: Any band that I support, I will spend my money towards. I still go and pay for shows and buy shirts and everything. I'm a firm believer in supporting the artist and the band even the local bands. I have local bands that I love and I still go to their shows around here. Like I said I have a firm belief in supporting the bands, the fans, and the scene, it is what keeps bands going for the audience.
Hardrock Haven: What is next for Battlecross? You mentioned that you are writing some new songs, and the rest of this year will be spent touring, do you have a plan for when to go back into the studio?
Deraniyagala: No immediate plans, like I said we are still working on new material, we've got the Mayhem Fest Cruise coming up in December, and another possible tour in the fall, but nothing is official yet, basically we're just going to kinda ride this out now and then hopefully by next summer we will have something ready to go and new material done. Overall the plan is just to stay busy on the record.
Hardrock Haven: Hiran, once again I want to thank you for taking the time to talk to me today and answer my questions.
Deraniyagala: Well absolutely, I appreciate the time you took to interview me, it's just as much an opportunity for you guys to interview us and get out in the press so we really do appreciate it.
Official website: http://battlecrossmetal.com/
by Shawna Luehring
Staff Writer –
May 12, 2012 at Liberty Memorial in Kansas City, MO

The annual tradition started and carried on by the Kansas City radio station 98.9 the Rock moves into its 20th year. Celebrating the anniversary with 55,000+ fans at this year's event was featured headliner Shinedown, Slash with Myles Kennedy, Five Finger Death Punch, Hellyeah, Volbeat and many more.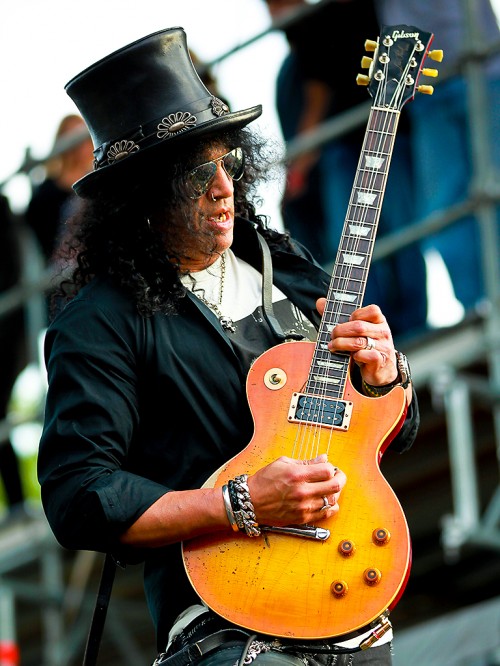 Like past shows, the artists split the time performing on two stages: Monster Energy Stage and the Jeremiah Weed Stage. Fifteen bands performed and delivered 12 hours of music at the largest one-day music festival in the U.S. Except for a little rain during Adelitas Way's set and a brief power outage that caused Chevell to cut its set short and Slash to perform with no stage lighting, the concert was uneventful when compared with shows from the last few years.
Highlights of the concert included the debut of Denmark's Volbeat, whose first appearance in Kansas City brought the crowd to their feet, and Hellyeah, dubbed "America's heavy metal supergroup," closed out the second stage with some serious hard rock. With such as a large crowd on hand, the promoters added large, enhanced HD video screens on each side of the Monster Energy, and the Jeremiah Weed stage was larger this year, standing a towering 10 feet tall.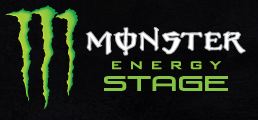 Monster Energy Stage (Main):
Adelitas Way
Rev Theory
Theory of a Deadman
Chevelle
Slash (and Myles Kennedy)
Five Finger Death Punch
Shinedown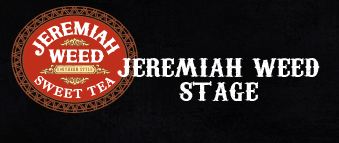 Jeremiah Weed Stage (Second):
Black Oxygen
New Medicine
Art of Dying
Cavo
Trivium
Black Stone Cherry
Volbeat
Hellyeah
KC Rockfest 2012 Photo Gallery
Photos appear courtesy of Shawna Luehring with www.shawnamchenry.com/
by Chris A.
Staff Writer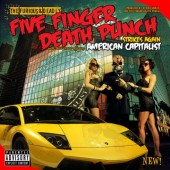 "I'm a red-blooded, rough-neck, son of a bitch…" the opening lyrics and the gritty tone for the newest offering by California based metal giants, Five Finger Death Punch. Add to those words, concussive drums and punishing guitar riffs, and you have a record designed for battle.
In an era where the distrusted media, agenda driven Hollywood moguls and idiotic, spoiled musicians rail against America, our government, our military and our free-market, capitalist society, heavy metal band Five Finger Death Punch brings us their newest release; American Capitalist. Finally, a band that says "F-you" to what seems to be an era of American wuss-ification.
What makes this band appealing is that they don't just go through the motions performing brutal songs on a light-filled stage packed a veritable arsenal of U.S. military firepower, these guys mean it. Recently gracing the cover of Revolver Magazine, they sent out a salute to America's military while outfitted in battle dress and re-enacting raising old-glory on Iwo Jima. Yeah, it's cool and inspiring to see guys who are living the dream making a living making music acknowledging the people who make it possible for them to achieve that American dream.
With every effort, Five Finger Death Punch continue to pack their discs with tone filled gritty guitars, booming vocals and battering-ram precision percussion. This isn't metal for the weak of heart as the band unclenches it's collective Five-Finger fist to shoot the bird directly into your face. They earn their "explicit lyrics" advisory and wear it with pride. It's old school, big arena attitudes in slick packaging and musically, American Capitalist is inspired rock n' roll. The record attacks listeners from the first cut to the last. Drop this CD in your car and you're risking a traffic citation because you're going to speed. This band has arrived and American Capitalist demonstrates that when it comes to the harder side of rock n' roll, Five Finger Death Punch can go toe to toe with any band.
Returning to spin the dials and run the production on American Capitalist is Kevin Churko who helped solidify the bands presentation on their last album War Is The Answer. With Churko's return and continued stability within the bands line-up, American Capitalist demonstrates a continued maturity and increase synergy of a band whose members are on the same page musically and conceptually. With an apparent disdain for the status quo, Five Finger Death Punch has always seemed to be a band somewhat blind to current cliches. They playing their music their way, with a militarist feel, a thundering attack of unimaginable proportions. It's "shock and awe" with guitars and drums. They like it hard, they like it fast and they don't really care if you're offended.
The 11 cuts on American Capitalist are going to impress any long-time 5FDP fan and no, there isn't a ballad anywhere in sight on this disc. Highlights include "American Capitalist," "Under and Over It," "Back For More" and eight other cuts on the disc. As good as the disc is Five Finger Death Punch is an extremely talented performance band, which means for maximum effect go see these guys.
This album snags a 9 out of 10 score. Get motivated and spin this disc!
Genre: Modern Heavy Metal
Band:
Zoltan Bathory – guitars
Jason Hook – guitars
Ivan Moody – vocals
Jeremy Spencer – drums
Track Listing:
1. American Capitalist
2. Under and Over It
3. The Pride
4. Coming Down
5. Menace
6. Generation Dead
7. Back For More
8. Remember Everything
9. Wicked Ways
10. If I Fall
11. 100 Ways To Hate
Label: Prospect Park
For more information about "Five Finger Death Punch" at www.fivefingerdeathpunch.com
Hardrock Haven rating: 9/10
July 23, 2010 at Susquehanna Bank Center, Camden, NJ
by Steve Trager
Staff Writer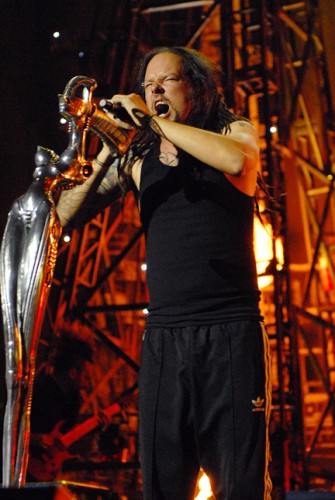 The recent third annual Mayhem Festival certainly outshined previous lineups with a much more diverse metal genre, even if most of these bands could easily headline on their own. It was the best day for a fist full of mayhem and metal hands down. Despite the extreme weather making the day seem to be a "sweat fest "nothing stops music other then some unforeseen disaster. Mayhem seems to become an annual event showcasing some of the best talent around, some garnering measureless popularity on their own as individuals, but for the most part, this festival gives the immediate fan the opportunity to be right up front in the " pit " as they say in music terms. The popularity of Mayhem Festival has become a staple in metal and could very well continue to become a new home in a traveling metal festival since Ozzfest is slowly diminishing.
With three stages filled with some of the best bands this year, Mayhem Festival Tour certainly captivates all the spectacles of greatness in music. However, short sets don't really cut it when each band gets going but, one gets the ideal of such performance as the "meat and potatoes" of certain key songs that have become a staple in bands like Hatebreed who closed out the ever popular sponsored Jagermeister music stage, cranking out songs like "To the Threshold," "I Will be Heard" and "This is Now" have truly been the bullet in their sets over the years.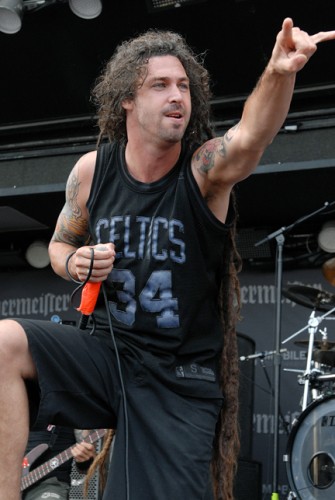 While we all enjoy our dose of metal at Mayhem this year it was nice to also see some bands that have graced headlining slots on other tours like Shadows Fall, Chimaira, and In this Moment rounding out sets on the two outside stages. Even if this seem to be the hottest day weather wise you could just look around and see endless fans with Atreyu shirts spanning generations of metal heads as they waited in the heat for them to finish out the silver star stage at Mayhem festival this year. One thing I would like to see is longer sets by some of these bands but I think it's all about cramming in as much music in several hours as possible, and that makes it worthwhile no matter how sweaty one can get next to you. If you live for music like most of us, then nothing stops you from having the greatest day while watching your favorite bands tear it up on separate stages.
The Mayhem Festival main stage showcased four great bands this year, including Five Finger Death Punch who graduated from playing a side stage to opening the main stage to a packed house, performing songs from both efforts that included the Bad Company cover of "Bad Company," a nice twist of a classic rock anthem turned pure metal. A quick set change that brings us to Lamb of God, a notable band with history of a fearless live performances that kill it time and time again. Lamb of God reminds me of a wrecking ball that swings to the hardest degree and can knock everything over in its path as a band.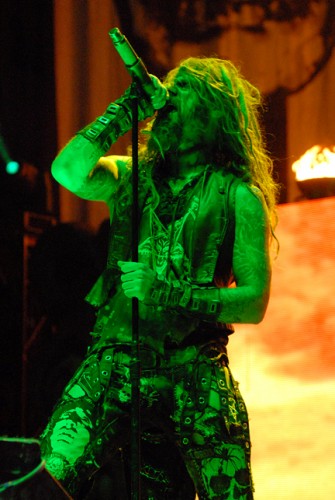 Perhaps the nicer elements in the Mayhem Festival is that we get a double dose of headlining slots and this year is no exception with Rob Zombie as one and Korn as the second. Rob Zombie well known for his stage antics with pyrotechnics and flame bombs rounding out his stage production. Yet it is still all about the music covering his years with White Zombie and all his amazing solo work as a musician that including "More Human Than Human," "Thunderkiss '69," "Living Dead Girl" and "Dragula."
Mayhem Festival wouldn't be complete without a great set by Korn. Although it's quite sad to see this band with just three original members as a whole, we come to expect greatness when it comes to music and that Korn still does as a live band. Seem to be more then ever out of the public eye for this band has they still can kill it with a sixty minute set covering all their hits that made them quite popular. Even if Korn hasn't toured in some time, they still bring the energy and the passion as front man Jonathan Davis demonstrates his head banging force during songs like "Here to Stay," "Right Now," "Falling Away From Me," "Freak On a Leash" and "Got the Life."
If the last three years of this mayhem festival hasn't shown that metal still reigns in the blood of fans everywhere, we all hope that this can be a sacred home summer after summer if Ozzfest can't hold out any longer. Sure bands can headline on their own but what better way to cram more then a dozen bands on three different stages and call it Mayhem Festival, which is basically a nice term that centers around most heavy weighted bands these days. So we once again raise our fists and salute this entire day in metal with "Horns up" as this years' Mayhem Festival was the best ever for metal events of the summer. Mayhem has taken over the reigns as the new home of extreme metal.
Mayhem Festival Photo Gallery
Photos courtesy of Steve Trager
May 15, 2010 at Liberty Memorial, Kansas City, MO.
by John Kindred & Shawna McHenry
Staff Writer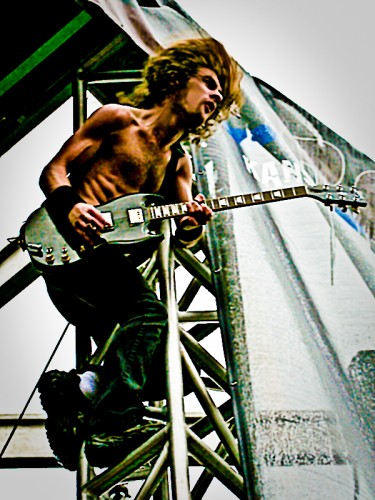 Rockfest always is advertised as a festival that keeps the average fan from shelling out wads of money. The organizers, radio station 98.9 The Rock and AEG Live, provide a days' worth of entertainment with fairly low-cost ticket prices, food and drink prices capped at a maximum of $5 per item and readily available free water.
This year, thunder and rain marked the festival most of the day. Fans made the best of it, enjoying the music despite the lack of sun. This certainly was the one of the coldest and wettest Rockfests to date. Concertgoers have billed the day as "Mudfest 2010" on social networking sites such as Facebook, Twitter and MySpace. Some imaginative fans created a mudslide, and concertgoers who took the journey down the water-soaked hill encased themselves in mud.
Two stages provided the day's musical entertainment. Fifteen bands followed a predefined rotation that kept the music rumbling throughout the afternoon and well into the evening, which was topped off by fireworks. With this year's headliner being Godsmack, fans truly were able to embrace some of the day's popular hard rock and metal bands.

The second stage, sponsored by Monster Energy Drink, was given more attention to make it bigger and better than previous years. The raising of the stage by several additional feet provided crowds a better viewing of the bands. Apparently, this sparked the second stage bands to take their live performances to the next level. The highlight of the day included Airbourne's front man, Joel O'Keefffe, climbing 20 feet up the stage scaffolding for an old-school guitar solo. Their energy and classic hard rock sound got fans out of the dreary day's slump and back into a rock festival mood.
The spirited festival event continues to bring an economic boost to the Kansas City area, if only just for a day. The festival also caters to a younger crowd, which maybe wouldn't have had the income to drop on a more expensive event. However, long lines for frequent food and beverage runs continued to empty wallets. And hanging out with a bone-crushing crowd of 55,000 definitely leads to claustrophobia. In the end, promoters and fans find Rockfest a win/win event.
Main Stage Monster Energy Stage
1:30 – Halestorm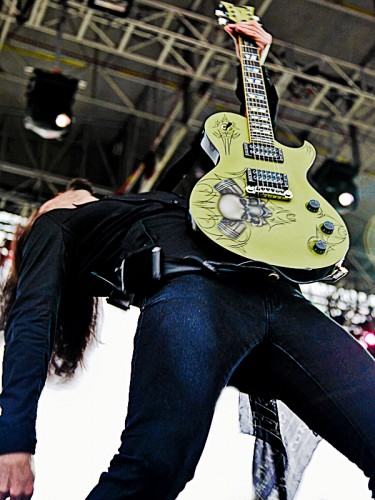 2:40 – Rev Theory
3:50 – Drowning Pool
5:00 – Papa Roach
6:30 – Seether
8:00 – Three Days Grace
9:30 – Godsmack
Monster Energy Stage
12:00 – Taddy Porter
1:00 – Shaman's Harvest
2:10 – Adelitas Way
3:20 – Burn Halo
4:30 – The Veer Union
6:00 – Janus
7:30 – Airbourne
9:00 – Five Finger Death Punch
Kansas City Rockfest Photo Gallery
Photos appear courtesy of Shawna McHenry and Mitchell Luehring